When we launched the Losant IoT developer platform earlier this year, we offered a complimentary builder kit with a simple tutorial to help people get familiar with the platform's features and functionality.
The overwhelming response showed us that there was strong interest in simple, all-inclusive kits with guided tutorials that allow you to build a connected project quickly and easily.
Given the demand, it didn't take long for us to start imagining other simple projects we ourselves would enjoy building and using. I'm excited to share a quick preview of our new Losant IoT Developer Store launching soon.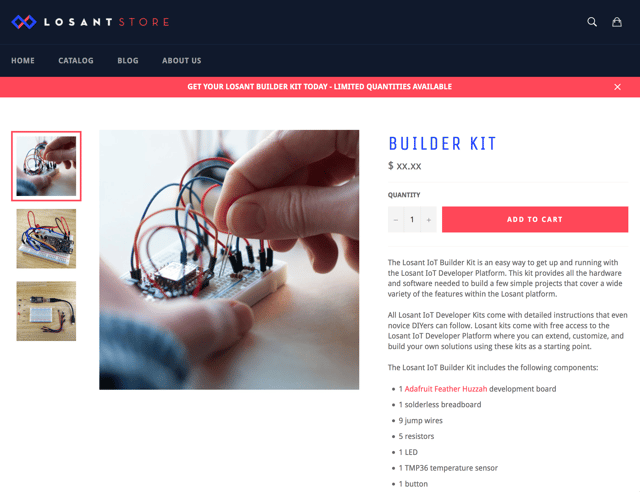 What's in the Store
In the new store you'll find a number of different kits - from our original builder kit to a plant watering moisture sensor kit to a smart door sensor kit. We've used a number of different dev boards in our kits to allow you to try different hardware. All kits include a step-by-step tutorial so you can get building fast.
Builder Kit
Our original builder kit gives a great overview of working with connected sensors and triggers - including LED, temperature sensor and tactile button.

Moisture Sensor Kit
Easily build a connected project that will keep your plants happy and keep you informed with detailed analytics and dashboards.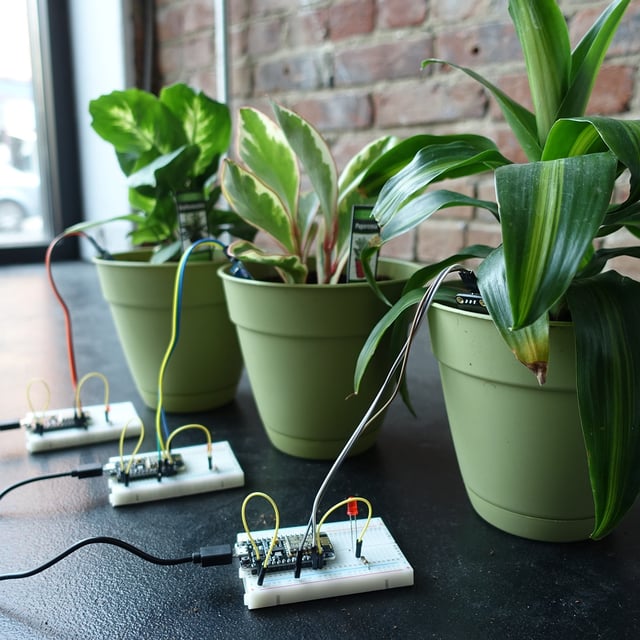 Door Sensor Kit
Build a simple project using a NodeMCU ESP8266 that makes any door a smart door.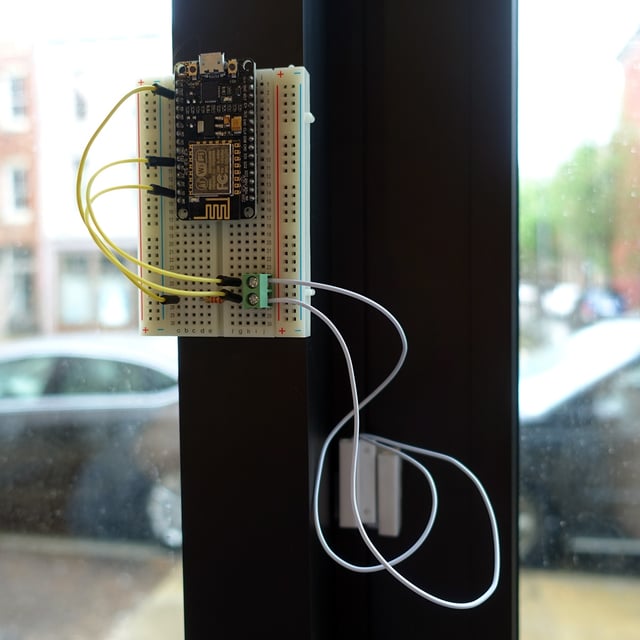 find out when the Store goes live
To find out the minute we go live with the Losant IoT Developer Store, simply sign up for the platform or stay tuned to our social handles. Be sure to order as soon as possible after launch, as initial quantities will be limited.
Why We're Launching a Store
We're not a hardware platform. Why sell IoT hardware kits? To be clear, Losant is a cloud platform. Our kit isn't proprietary. All the components in our builder kits are available for purchase on online retailers.
The value of our kits is that they include all the components needed with step-by-step instructions to help you build simple projects quickly and easily. We want to inspire and equip developers and makers to be able to build connected solutions - whether it's for a fun hobby, large home automation project or a complex manufacturing automation solution. We want to empower the world to build.
Stay tuned for the official launch happening soon!