Losant recently published a tutorial demonstrating how to build a virtual security guard with a NodeMCU and PIR sensor. After some great feedback, we've decided to release a new kit based on this tutorial. Starting today, you can get the Losant IoT Motion Sensor Kit!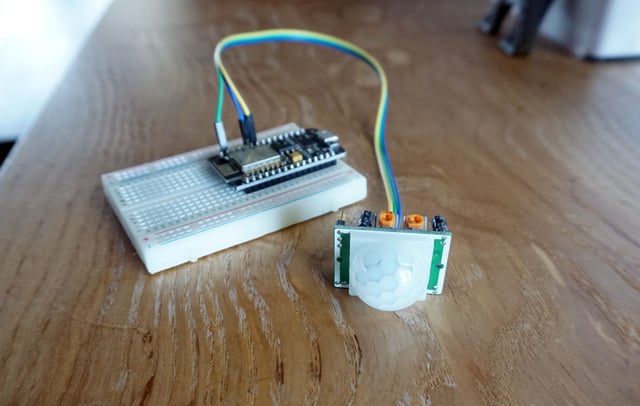 Just like our other kits, the Motion Sensor Kit is an easy way to get up and running with the Losant IoT Platform. This kit includes everything required to monitor movement in your home or office. Losant also provides step-by-step instructions to assemble and configure the Motion Sensor Kit to alert you via SMS or email when movement is detected and easily visualize its activity.
Mongoose OS
All of our other kits use the Arduino toolchain. After a great experience with the platform, we've decided to base this kit's firmware on Mongoose OS.

Mongoose OS comes complete with an awesome CLI tool, Web IDE, and TLS capabilities. Best of all, you can use mJS to program your firmware in Javascript.
Build Something Awesome
In the Losant office, we use the Motion Sensor Kit as a virtual security guard. After collecting movement data, we created a dashboard to show all the movement activity—this data is all anonymous—and alert ourselves when something weird occurs.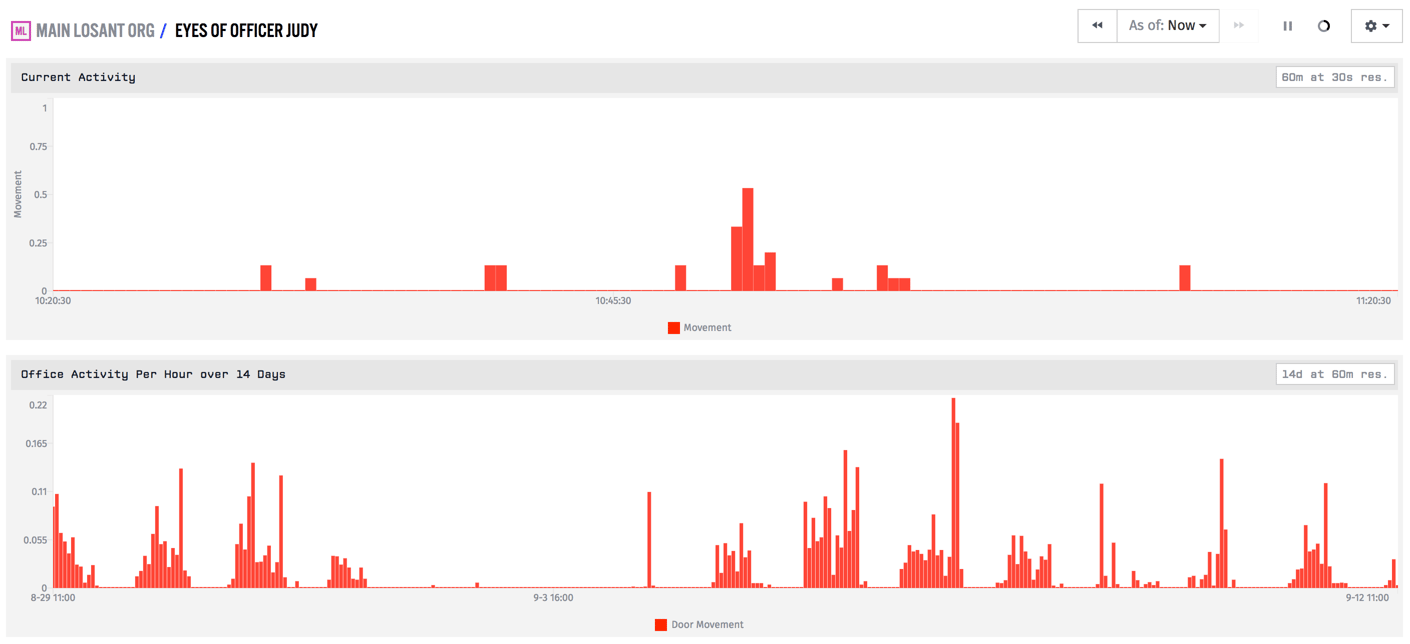 We are excited to see what you can come up with!
Kits Galore
You should also check out the other DIY kits we have available:
What's Next?
Have questions about this or any of our other kits? Let us know in our forums. Happy building!