No question the 2016 CES conference showed an even stronger focus on the Internet of Things this year, with IoT taking center stage. There were certainly plenty of exciting buzz, products and sessions related to IoT, however we were also left a bit wanting on some counts when it came to breakthrough products, technology and developments.
Pushing the Envelope Even Further
It's hard to imagine how you could top the mind-boggling display of envelope-pushing technology at last year's CES. However this year's CES managed to push the boundaries further - full of dazzling technological wizardry as well as big brand marketing prowess on display.
Tens of thousands of developers and manufacturers debuted new technology and showcased their applications for machine-to-machine (M2M) gadgets and devices. Those who missed the festivities in person, however, don't have to miss out on the information and insights gleaned from this event.
Fiber Is the Future
Speakers gathered at CES 2016 to discuss the IoT and how it will unite connected devices in the future. FTTH Council CEO Heather Burnett Gold moderated a panel titled "Fiber on Fire" that addressed how fiber will power smart home Internet connections as M2M technology permeates the residential sector. Specifically, the panel explored Gartner's assertion that "the average family home will have more than 500 objects connected to the Internet by 2022."
"…The average family home will have more than 500 objects connected to the Internet by 2022."
To expand on this topic, Network World assistant community editor Colin Neagle covered the panel and revealed that every smart city in the world will depend on fiber-optic broadband to deliver power, maintain M2M connections, and supply critical data to city planners. Additionally, the average smart home will have so many connected devices that only fiber broadband will prove powerful enough to support them.
Collaboration Is Key
Companies that collaborate with one another illustrate the power of the Internet of Things because they show how disparate devices can work together even when they don't come from the same manufacturer. Not only does this give wings to the IoT's future, but it also opens up exciting opportunities for inventors and start-up entrepreneurs who want to break into the marketplace with fewer barriers to entry.
Additionally, demonstrations like these highlight the forerunners of the Internet of Things. Samsung's impressive lineup of IoT-ready devices positions it for unprecedented success as 2016 unfolds. The company takes full advantage of Wi-Fi and Bluetooth connectivity as well as smart-home integration potential. If the demonstration serves as any indication of usability, it seems that Samsung takes the customer experience as seriously as it does its product development.
Big Data Drives Business
The IoT incorporates connected devices and powerful Internet connections, but it also relies on Big Data to analyze and interpret consumer behavior. For instance, in an interview with ZDNet, AT&T mobile division CEO Ralph de la Vega reveals the power of Big Data and the IoT for outdoor advertising.
In de la Vega's projected future, smart sensors will track vehicles and their drivers to determine who sees billboards and other forms of outdoor media. Using that data, businesses will identify the best places to advertise based on traffic demographics and patterns. Consequently, companies won't have to invest money in poorly-performing advertising slots; instead, they will locate strategic spots where their target audiences are most likely to see their messages.
These possibilities become increasingly specific. As de la Vega notes, "We, with our smartphones and the capabilities to use anonymized, aggregated data can give new insights that those outdoor advertisers have never had, and that is by time of day, day of the week. I can tell you how many cars pass. I can tell you male or female. I can tell you the age profile, the economic profile."
Security Reigns Supreme
While the future of the IoT dominated many of the conversations and panels at CES 2016, one tangential issue remains at the forefront of attendees' minds. With connected devices and M2M gadgets debuting left and right, both businesses and consumers must find ways to protect themselves against unauthorized use of their technology.
Writing for USA Today, Silicon Valley reporter Elizabeth Weise covers the cyber security aspects of CES 2016, which includes many industry experts urging manufacturers to build security architecture into their devices. If manufacturers create secure systems that prevent unauthorized access and keep personal data encrypted, thieves will have fewer opportunities to capitalize on any IoT weaknesses.
To illustrate the potential dangers of connected devices, security researchers at Penn Test Partners managed to hack an Internet-connected tea kettle that allowed the researchers to access email and network passwords. Such vulnerabilities could prove devastating in the wrong circumstances, which is why CES 2017 might focus even more heavily on the security implications of the IoT.
IoT Plays Critical Role in Future Tech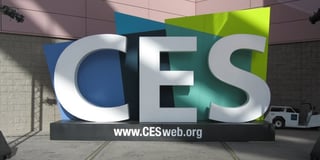 As usual, CES 2016 brought a little of everything to the table: debuts of smart devices, collaborations between similar businesses, interesting panels, and intriguing speakers. If this year's event offers any insight into the future, it's clear that the Internet of Things will play a critical role in next-generation technology.