The smart building technology market shows no signs of slowing. According to a report by Zion Market Research, the global smart office market was valued at around $21.2 billion in 2017 and is expected to more than double by 2024. And, with good reason. In a recent Microsoft study about workplace environments, "the stronger the digital culture the lower the percentage of employees who feel unproductive." An innovative environment drives an innovative team.
Investments in smart office designs or in a complete smart environment (campus, warehouse, building, or floor) can woo young talent, promote an innovative culture, and help leadership teams and facilities managers learn more about productivity and the way their workers use space.

However, a smart environment is not simply a collection of smart appliances, devices, and systems. Those pursuing the smart environment can achieve maximum benefits when the components of the smart environment are managed from one smart building hub or in our case, an IoT platform.
IoT

Platforms for the Smart Environment

Existing building management systems have helped manage basic electrical and mechanical building functions for decades but may not solve the problems of today. The primary benefit of a platform in the smart environment is to orchestrate all of the devices and data sources, abstract data, and then normalize it to provide useful end-user experiences. For instance, if an enterprise wants to know how many desks are being used in a co-working space, a facilities team could set up motion sensors on each desk to detect movement then report the real-time data on a blueprint map and visually display open desks on a monitor for guests. IoT platforms are helpful for these solutions because they were created to appropriately collect, visualize, analyze, and store data from environments in real time. This is one example, but implementing motion sensors, smart lighting, or indoor asset tracking technology, for instance, can help enterprises seize the opportunity to solve problems or gain insights from environments using IoT data.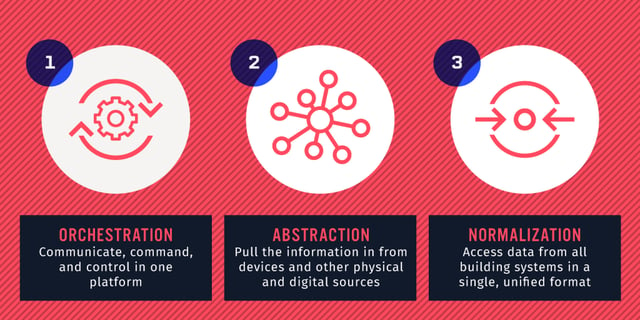 The following examples are smart environment solutions in market for clients created using the Losant Enterprise IoT Platform.
Resource Utilization Across a Campus
Many organizations implement smart environment solutions to increase efficiency. Aruba, a Hewlett Packard Enterprise Company, created a 'Last Call' meeting room reminder solution to eliminate conference room confusion.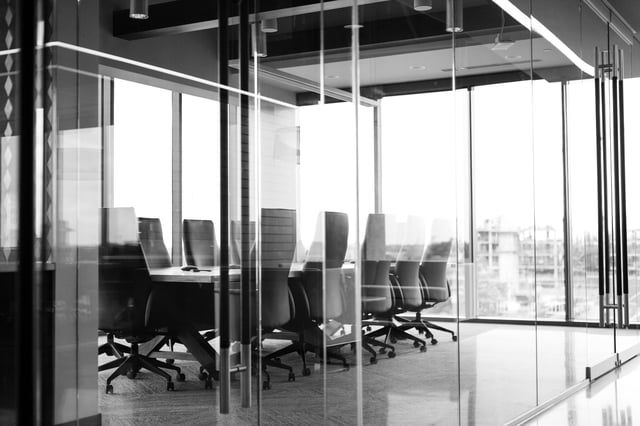 Conference rooms in large enterprise spaces are often in high demand, and meetings tend to go over time. Perhaps you've experienced standing outside of a room while others finished up. Aruba wanted to make the meeting transfer process more seamless. By leveraging their smart lighting system and their calendar system, they created a last call visual indicator. When a meeting room nears the end of its reserved time, lights will blink in the room. The event occurs when five minutes remain and again when two minutes remain to politely alert meeting attendees. Information from this initial project has been helpful in other ways to inform the building staff which conference rooms were in use and which ones were open.
Using Real-Time Data To Improve the Customer Experience
The Cincinnati/Northern Kentucky International Airport (CVG) wanted to find ways to improve their customers' experience. Market research revealed that clean restrooms were one of the leading factors that contributed to a positive traveler experience. With that in mind, the airport team focused on restroom cleanliness.
The airport's project began with a proof of concept. The goal of the PoC was to help the staff receive information about paper goods in the restroom to understand the number of visitors that have used the restroom and to keep paper goods replenished. As the project progressed, the engineering team quickly learned that the sensors could not operate effectively because of the dust produced in the paper towel dispensers. After a number of hardware tests, the client learned that data could be collected from another source. Instead of paper towel usage data, when a certain number of visitors have used a restroom, alerts are sent in real time to smart watches worn by internal cleaning staff. This allows the airport to move from scheduled cleaning to on-demand cleaning.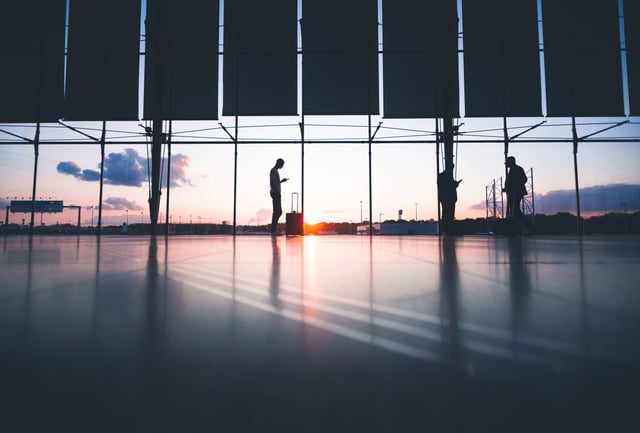 The Losant Enterprise IoT Platform is designed as an orchestration layer which facilitates seamless interactions between smart office or smart building systems and the people that will use them. Data from multiple systems can be combined into a single-source API for all building systems which makes it simple to change or upgrade components in the future, creating a true smart environment. If you are interested in creating a smart environment and are not sure where to begin, we've created a thorough Losant Guide that will help you. Begin your journey to a smart environment by speaking with one of our Solutions Engineers today.