About Us
We are a team committed to actively building, monitoring, and maintaining our IoT cloud platform which serves as the foundation of a variety of enterprise IoT solutions. We created Losant as an easy to use application enablement platform to balance the developer's need for experimentation with the enterprise's need for scalability. The Losant Enterprise IoT Platform combines data collection with data visualization and edge computing features for the seamless integration of one to millions of connected devices to provide enterprises with the ability to respond to IoT data insights. As we add new features and platform updates, we consider usability, flexibility, reliability, and security to promote ease of use for our customers, as well as peace of mind.
Our Leadership Team
Meet the founders of Losant: Michael Kuehl, Brandon Cannaday, and Charlie Key. In 2015, after Cannaday and Key successfully sold Modulus, a platform-as-a-service application for Node.js developers, the two began to get requests for a platform that could help with IoT solutions. Kuehl, the pair's former RHIT classmate, joined the team to help build Losant, an enterprise IoT application enablement platform.

Brandon Cannaday (LinkedIn) is the Chief Product Officer and responsible for aligning the founders' collective platform vision with the needs of the enterprise customer. Michael Kuehl (LinkedIn) serves as the Chief Technical Officer and leads the talented team of Losant software engineers. CEO Charlie Key (LinkedIn) sets the tone for the Losant team, manages high-profile accounts, maintains relationships with investors and shares his perspective in talks across the globe as a respected IoT influencer.
Our City
Cincinnati is a growing Midwestern city and the place that we're proud to call home. Cincinnati is home to nine Fortune 500 companies and two Fortune 100 companies focusing on industries like consumer products, machine tools, electronics and aviation equipment. Cincinnati was recently ranked #5 for tech startups. That entrepreneurial, innovative spirit is encoded into our DNA.
Black lives more than matter, matter is a minimum
We stand with members of the black community against systemic oppression, police brutality, and injustice because black lives more than matter, matter is a minimum. Black lives are essential, valued, and irreplaceable threads in the fabric of our community.
At Losant we intentionally build our team with professionals varying in age, gender, sexual orientation, race, and culture because we know there is strength in diverse perspectives. Within our realm of influence in the technology industry, we will continue to create and support programs that improve the pipeline and level the playing field.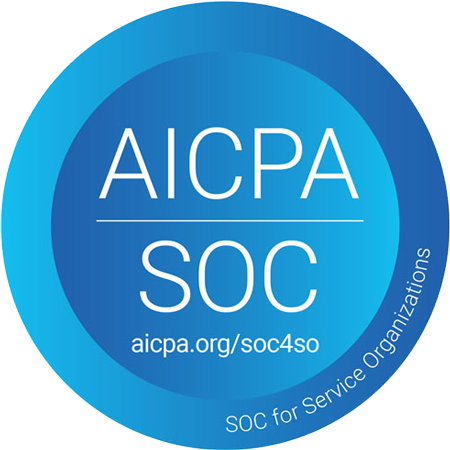 Losant is SOC 2 Compliant
What is SOC 2? SOC 2 is a report based on the Auditing Standards Board of the American Institute of Certified Public Accountants' (AICPA) existing Trust Services Criteria (TSC). The purpose of this report is to evaluate an organization's information systems relevant to security, availability, processing integrity, confidentiality, and privacy.
Losant undergoes a regular third-party audit to certify its enterprise platform against this standard.
Get the latest from Losant
Be the first to receive Losant Guides, platform updates, webinar invites and This Month in Things.