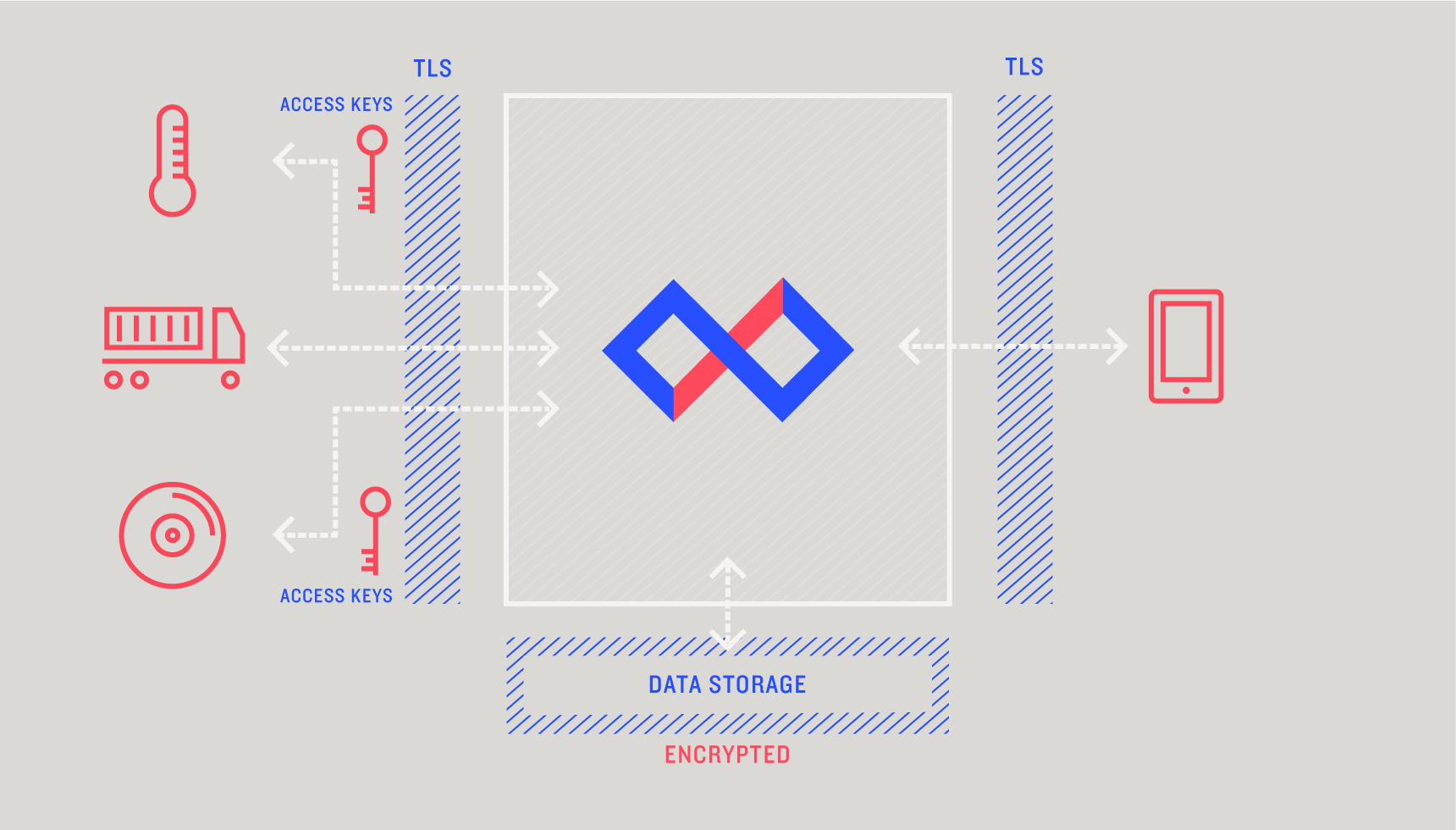 Transport Security
All communication between devices and Losant is fully encrypted using Transport Layer Security (TLS), an industry-standard encryption scheme most commonly used by browsers to encrypt https data. TLS has a wide adoption - available on most embedded devices, languages, and operating systems. TLS ensures that no third party may eavesdrop or tamper with any message.


API Security Tokens
API access is controlled by industry-standard JSON Web Tokens authentication. Easily create remote API access tokens the through Losant's account dashboard. The types of resources available to the token can be individually controlled depending on the needs of the specific API client.


Access Secret and Keys
Devices that communicate using MQTT make use of application secrets and keys. These are implemented in the same way as API Security Tokens, but automatically scope access to the specific application. Optionally, access keys and secrets can be scoped to an individual device or a set of devices with the same tag. The key and secret are used as MQTT's username and password fields respectively.


Infrastructure Security
Losant uses Google Compute as the underlying infrastructure provider. All data is stored using Google Compute Engine's persistent disk functionality, which encrypts all data in transit and at rest. Google complies to the strictest of information and physical security requirements. Please refer to their security documentation for full details.


Read More
You can read more about platform security on the documentation page.