The Internet of Things movement has already begun to pick up momentum across a large number of different industries. 2016 will see continued acceleration of adoption, investment, and use. I see several factors as the main drivers of the acceleration.
The Year of LPWAN
A crucial part of the Internet of Things is getting devices and data networked together. There has been a ton of change in this world over the last year. We're starting to see Low Power Wide Area Networks (LPWAN) become more of a reality. Basically, this means that larger systems across bigger area footprints are becoming affordable and possible (think smart cities).
I believe that these technologies will see a major push in 2016. Sigfox has already started pushing these type of networks in Europe with decent adoption. However, the extremely open alternative LoRa has started see great support from companies like IBM and hardware manufactures.
In the next year we'll see both startups and big companies talking about how they're making use of these technologies. It's hard to say which of these will win but right now I'll bet on openness with LoRa.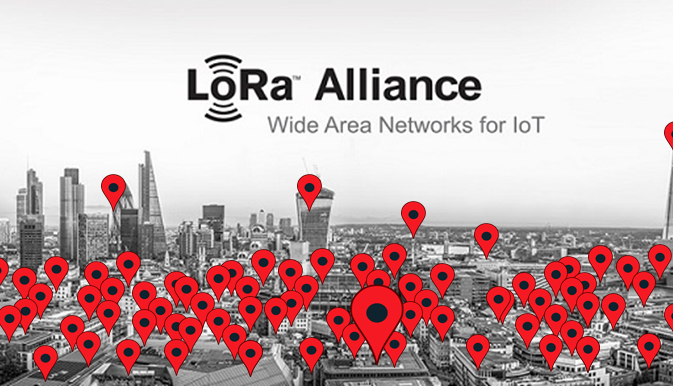 Intel Makes Big Moves in IoT
Right now mobile devices make up a huge chuck of the connected devices market. Intel has never truly competed well in the modern phone chipset market. They know that and don't want anything like that to happen in the next device movement.
Intel has already started to tip toe in to the IoT maker market with the Intel Edison and recently pushed wearables with the new Curie. They've been hitting the road all across the world hosting successful hackathons as part of their global IoT Roadshow. However, this is only the start.
Intel will work extremely hard over the next year to drive a foothold into the IoT device world. I think they're going to succeed at doing this. With what we've seen with the Edison and Curie they're moving in the right direction. To add even more fuel to the fire they just acquired Altera, as well. It's going to be a big year for Intel.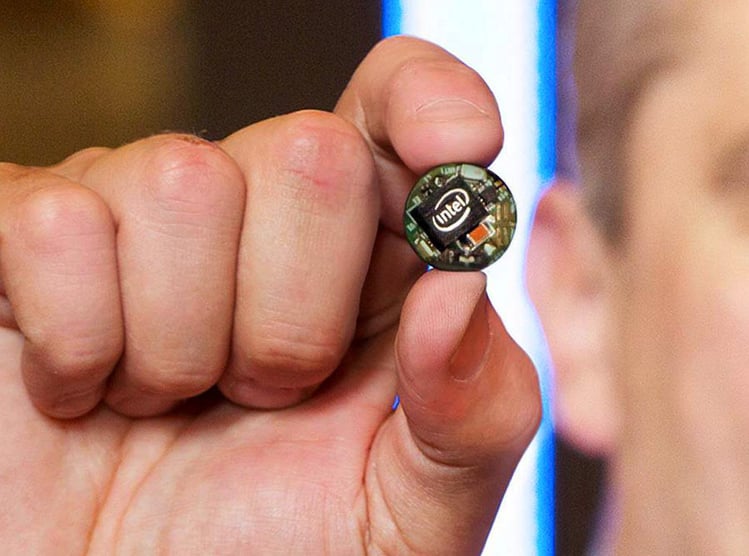 IIoT in Manufacturing
The world of manufacturing is evolving and changing everyday. However, now access to internet connected devices, sensors, and gateways are making it cost effective and easy to enable manufacturing plants to move into the world of the Internet of Things. It's truly a combination of getting better access to the data and tools to interpret that data that's pushing this.
2016 is going to the year where the Industrial Internet of Things takes off in manufacturing. Startups like Sight Machine, Uptake, and others are pushing this vertical to the next level. Combine this with the ever driving need to implement automation, reduce manufacturing cost and increase efficiency and there's a perfect storm of circumstances to push the IIoT.
Makers Go Mainstream
Did you know that there is a successful 3D printer company, Polar 3D, that was started out a makerspace, Hive13, in Cincinnati? This isn't an isolated occurrence. Makerspaces around the country are helping people drive innovation. Makers are defined by their inquisitiveness, creativity, and willingness to just build.
Makers are already driving a big movement from underneath the covers but in the next year we'll see more and more conversations about this in the mainstream. We've already started to see this happening. However, we'll start to see companies trying to figure out they can be more like makers and use this to power the next world of the IoT.
JavaScript Grabs a Foothold in Embedded
It's no secret that JavaScript has continued to grow in popularity, especially with the entrance of Node.js. It is also not a secret that I'm a big fan of JavaScript and Node.js. What may be less known though is that JavaScript has been quietly expanding itself in to the embedded world. In world ruled by low level languages it's great to see JavaScript making a move.
2016 is the year we see major chip providers and embedded systems truly make use of JavaScript. Intel is already on board with the Edison. Node.js on ARM has already come a long way. But next year we'll see a wide array of chipsets and makers start touting Node.js as a development option.
---
These are my top predictions in the IoT space. Sure, we'll also see a ton of M&A activity as enterprises try to stay ahead of the moving curve. There are a ton of great technologies we'll see come to light as well including Google Brillo and Thread. Overall, it's going to be an exciting year for the Internet of Things.