Our friends over at Hologram recently launched a free developer plan, which provides 1MB of cellular data per month at no cost. With this release, Hologram also launched a new Losant integration, which provides a seamless way to report cellular IoT data directly into Losant devices.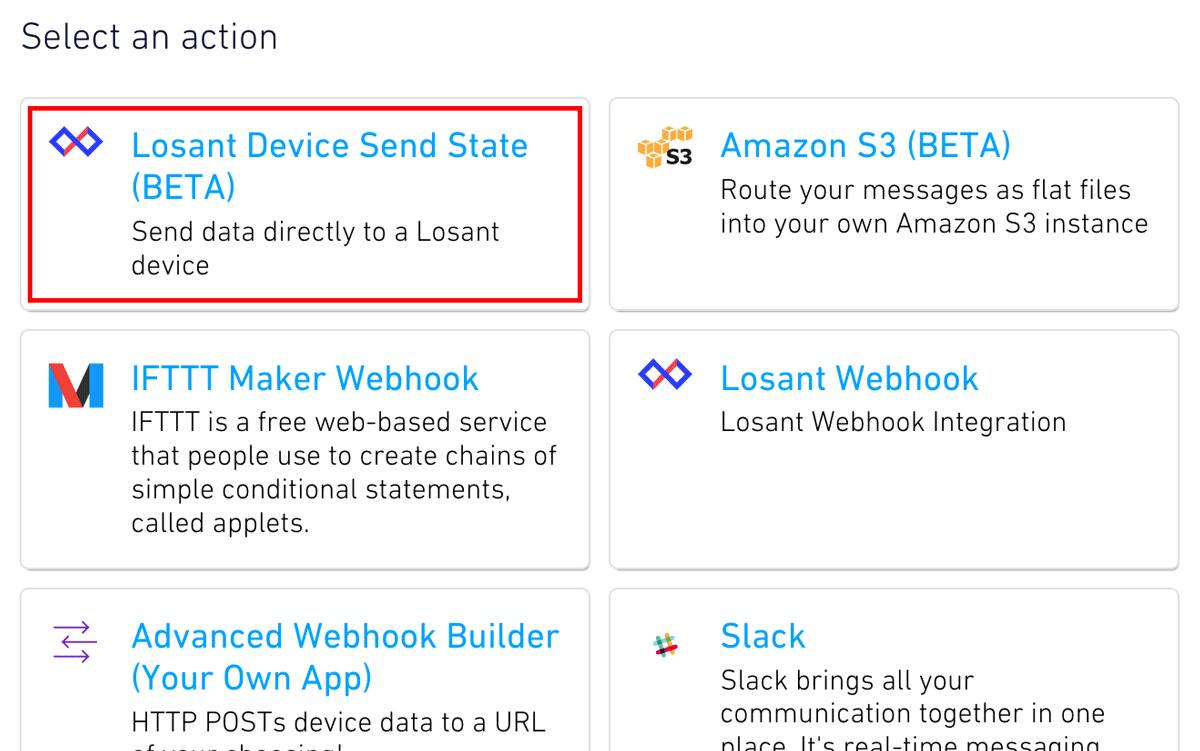 The new Losant Device Send State action allows you to report any available Hologram variables directly into a Losant device's state. The screenshot below shows how to report temperature and voltage variables onto a Losant device that has the temperature and voltage attributes.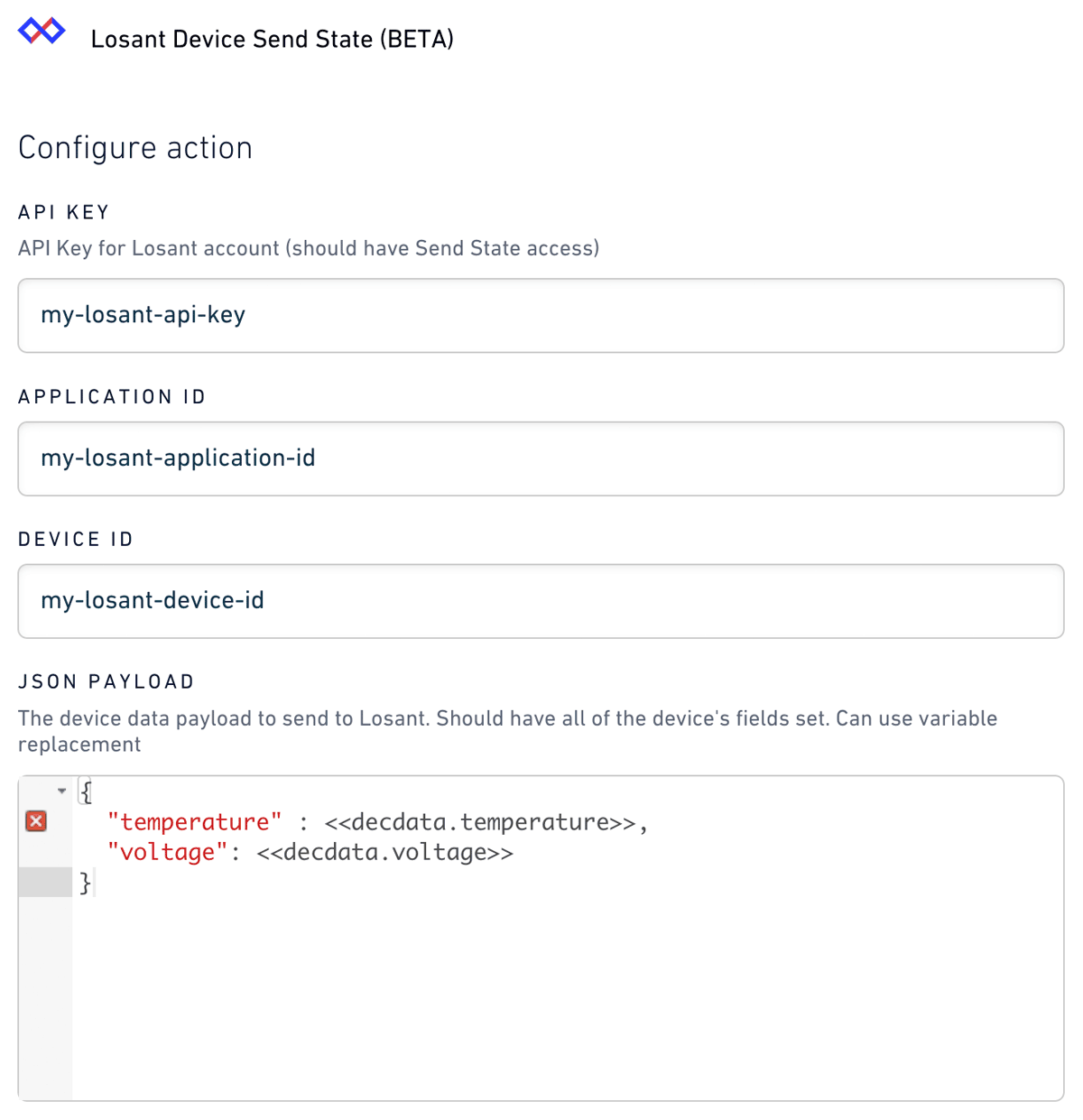 Once data is stored on a Losant device, you can then begin building complex solutions using our dashboards, workflows, and experiences.
This new integration complements Hologram's existing Losant Webhook integration. Choosing the correct integration depends on what you'd like to do within Losant.
If your device is reporting sensor data, the new Send State integration is likely what you'd want to use. The webhook integration, on the other hand, is great if you'd like to trigger Losant Workflows and perform some action whenever your device reports an event. For example, if you're making a button that sends a tweet whenever it's pushed, the webhook integration would work well for that.
Hologram has been a great Losant partner and is our preferred cellular provider for IoT solutions. This release is a great addition for developers wanting to seamlessly connect Hologram data with Losant application enablement.