Today we're proud to announce that dark dashboard themes and improved GPS support are now available on the Losant platform.
Dark Dashboard Theme
One of the first things we did with a Losant dashboard was display it on a TV mounted to a wall. It looked reasonably good, but it was obvious we needed a dark theme. You'll now see a small toggle at the top of your dashboards that allow you switch between a dark theme and a light theme.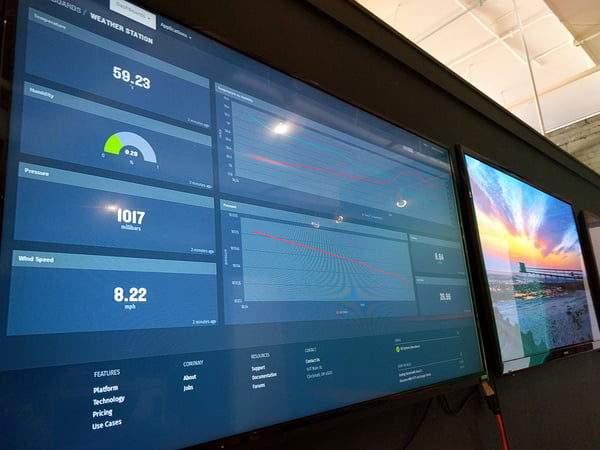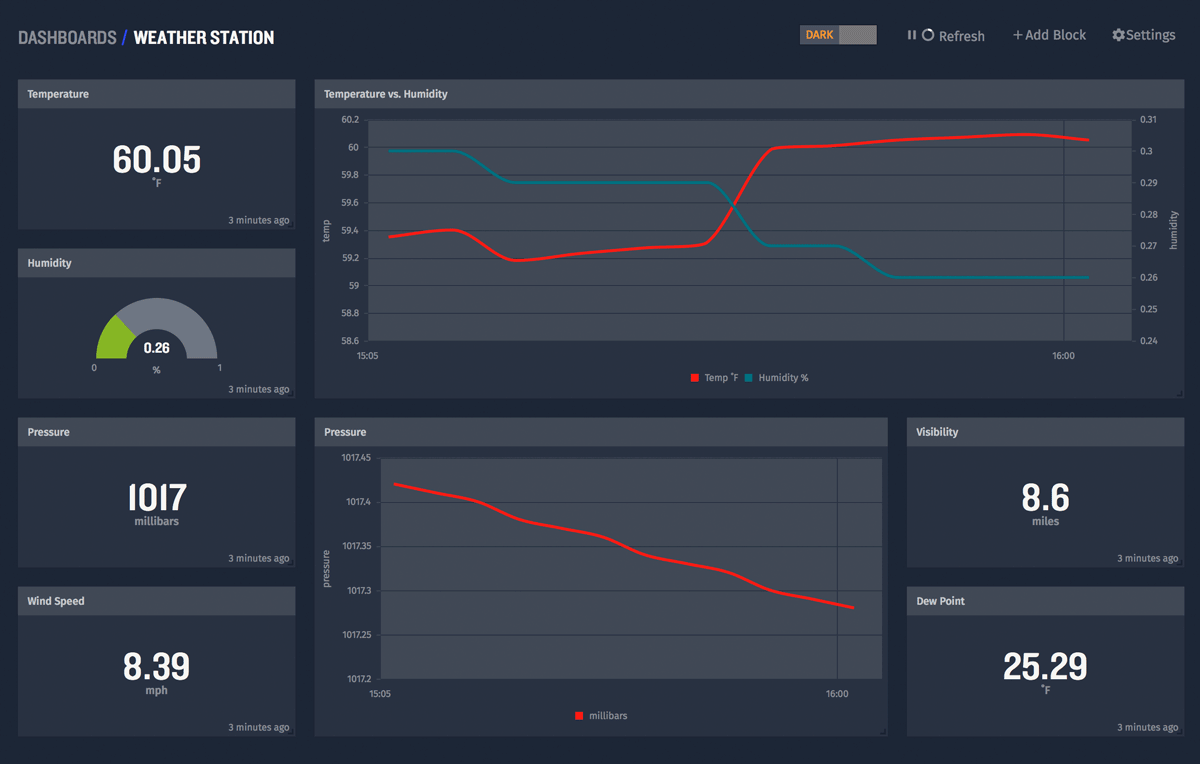 Improved GPS Support
We also grealty improved the usability of GPS device attributes. Previously, GPS data was required to be reported using NMEA format, which is not exactly the easiest format to use. We now also support decimal degrees (e.g. 37.33233141,-122.0312186) and degrees, minutes, seconds (e.g. 37°19'56.39"N,122°1'52.38"W).
Because of this, we were able to greatly improve the usability of the geofence workflow node.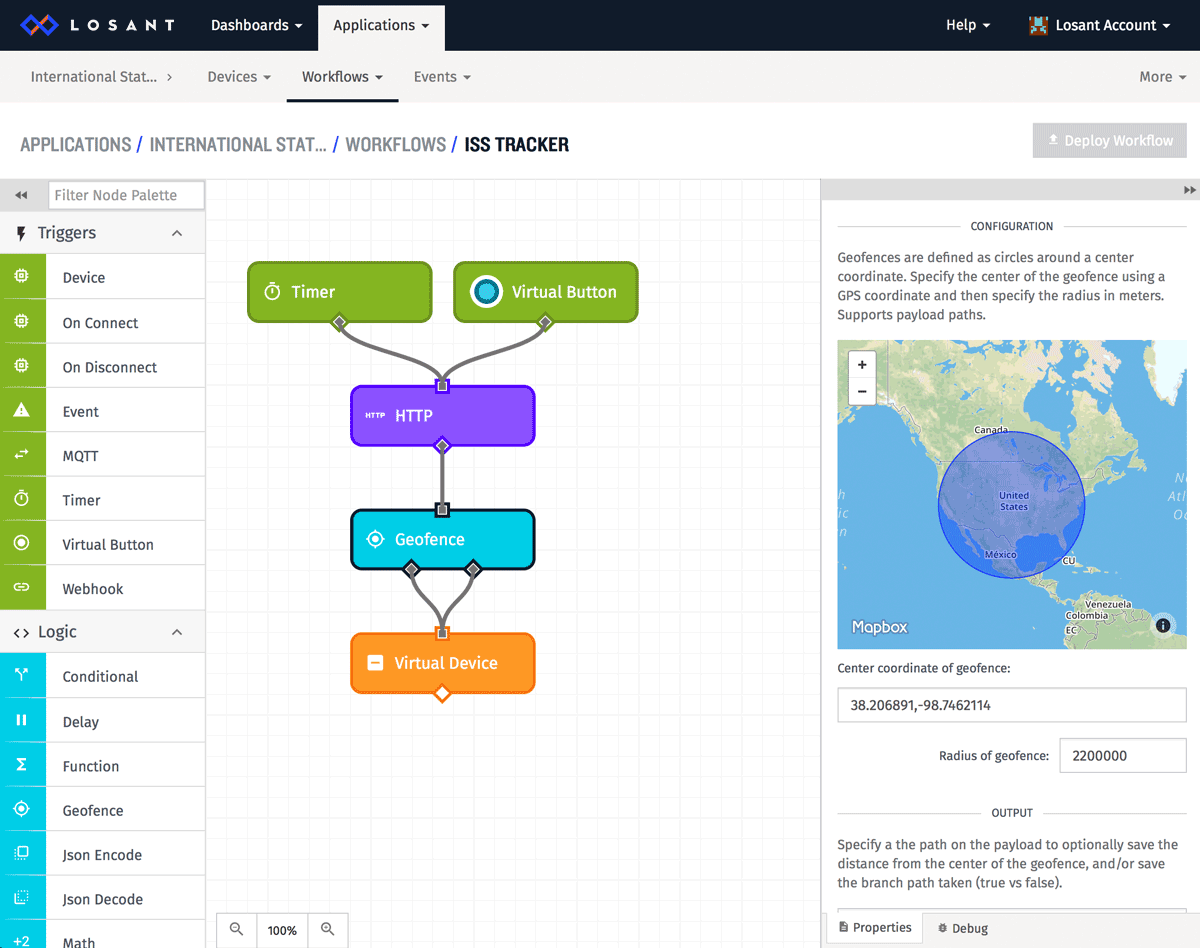 Better Workflow Debugging
A common piece of feedback we received was about the debugging experience on workflows. All debug output is now consolidated into a single debug tab for much easier viewing.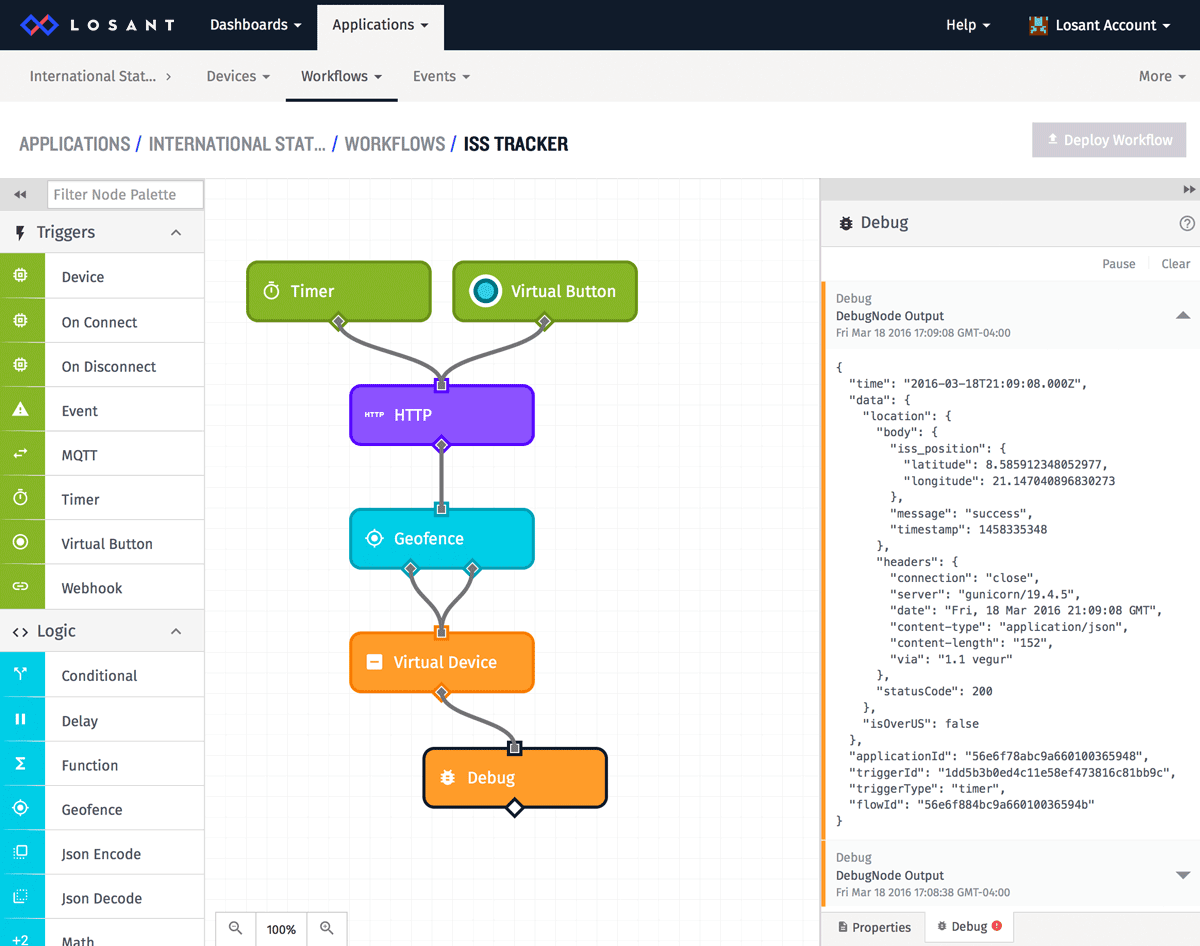 We've also released lots of small improvements based on your feedback, so keep it coming!