As customers continued to adopt our platform, we noticed a gap in technology that exists between the sensor and the cloud. This gap added time, cost, and difficulty for our customers when adopting their IoT strategies.
With the introduction of Losant Edge Compute, we've eliminated this gap to provide a seamless way to deploy intelligence to your edge devices.
Benefits of Losant Edge Compute
Adopting a hybrid edge and cloud IoT strategy offers a new subset of capabilities that cloud alone cannot deliver. Capabilities like local control, always-on functionality, and efficient data processing, are now easily deployed and managed.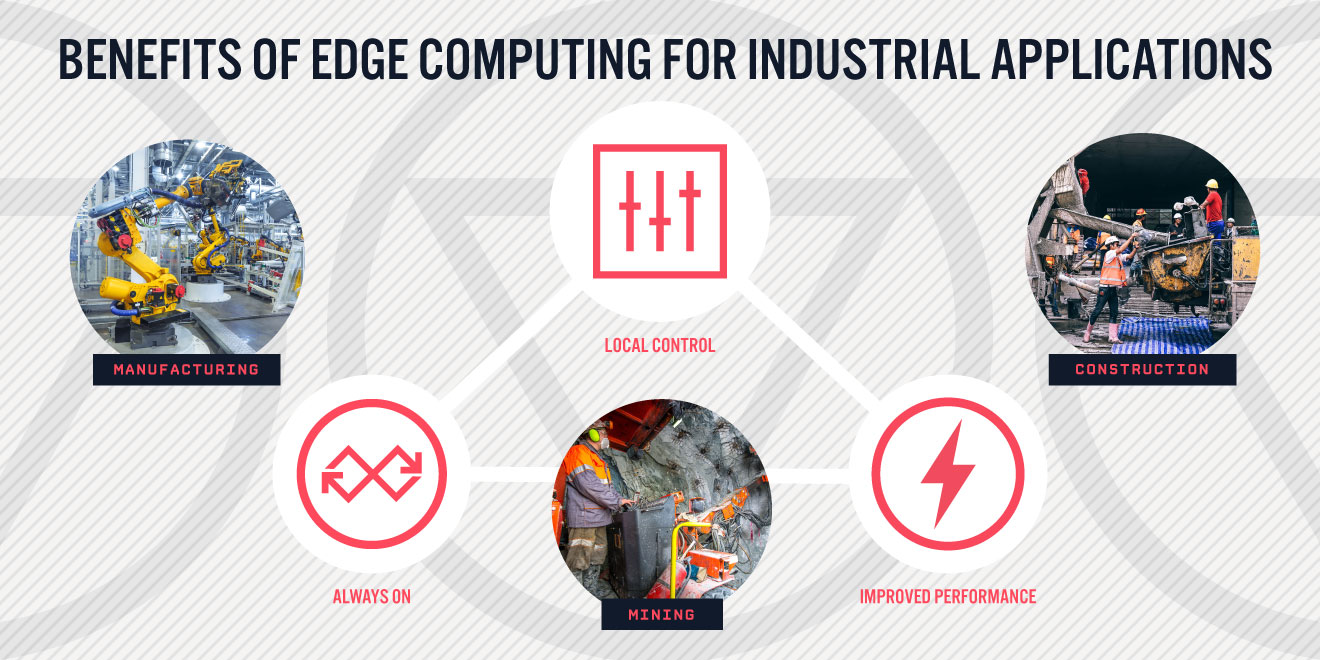 With direct support for Modbus, Losant Edge Compute reduces the cost of IoT adoption for industrial companies by making it possible to instantly tap into existing equipment. We built Edge Compute specifically to support Industrial IoT for construction, manufacturing, mining, and oil and gas industries.
Schedule a demo to learn more about Edge Compute and how the Losant Enterprise IoT Platform can accelerate your organization's IoT strategy.
How Losant Edge Compute Works
Losant's cloud-based Visual Workflow Engine is one of our key pieces of functionality and one of the primary reasons developing solutions with Losant is so quick and easy. Losant Edge Compute brings this same functionality to your own devices. Edge Workflows are designed, built, and deployed using Losant's visual cloud editor, however the major difference is that the workflows now run directly on your devices instead of in the cloud.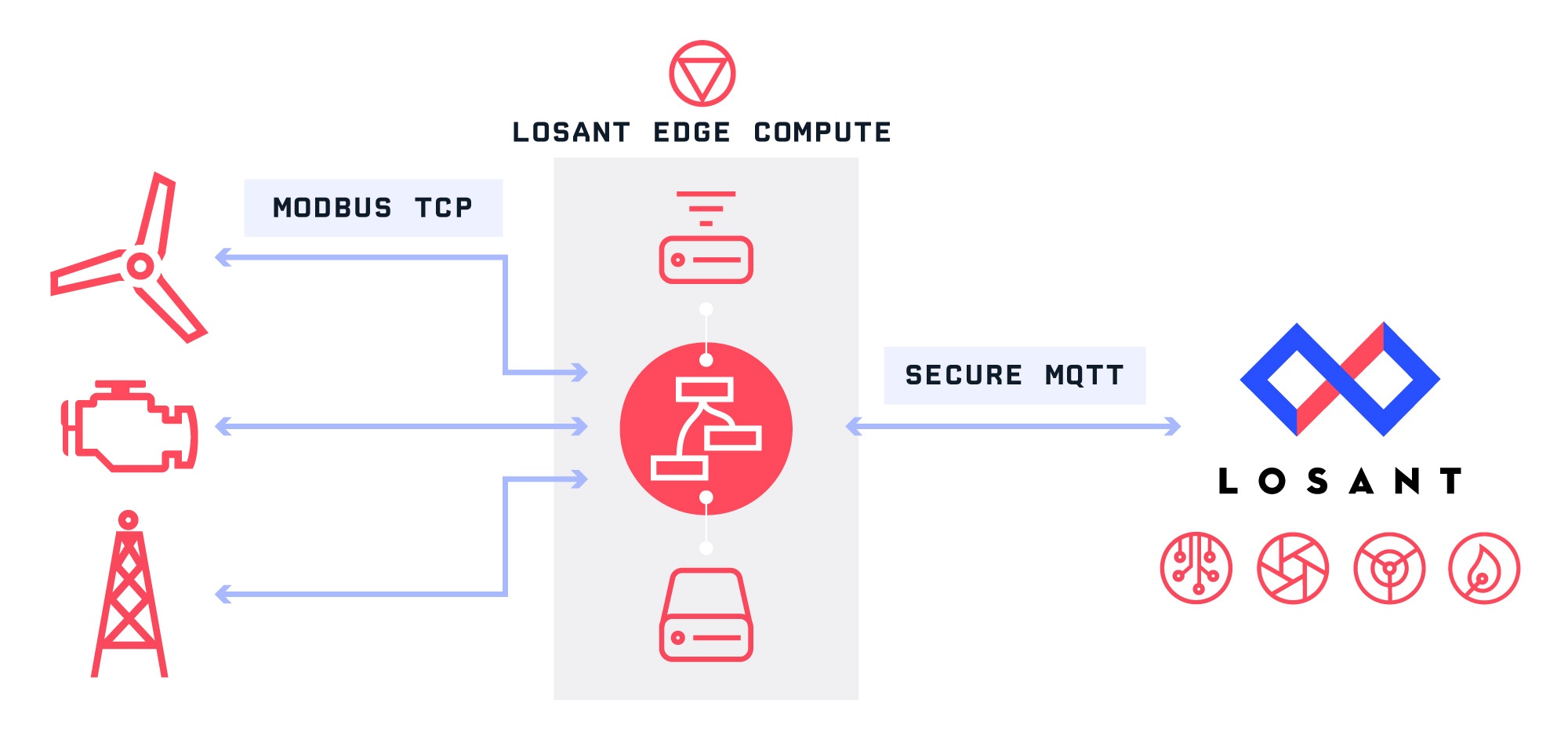 To make Edge Workflows possible, we've introduced the Losant Gateway Edge Agent. The edge agent can be installed on any number of gateway devices, like the HPE Edgelines, Dell Edge Gateways, or even Raspberry Pis and Beaglebones. The Gateway Edge Agent ships as a Docker image, which makes it easy to install and portable across a wide family of hardware.
Along with the Losant Gateway Edge Agent, we've also introduced a new Edge Compute device type. This new device type works a lot like the others, with its own attributes and tags, however choosing this type makes it available as a target when deploying Edge Workflows.
For a detailed guide, please read the Edge Compute Walkthrough, or watch the video below.
What's Next?
With every new release, we really listen to your feedback. By combining your suggestions with our roadmap, we can continue to make the platform easy for you. Let us know what you think in the Losant Forums.