Losant has always had the ability to create dashboards to display the various sensor data related to your IoT solution. One of the first things people asked for was the ability to make these public, so the data could be shared. Today we're happy to announce that dashboards can now be made public!
Example Public Dashboards
We've made two of our own dashboards public. The first is the moisture level of three of our office plants. You can see the dashboard here.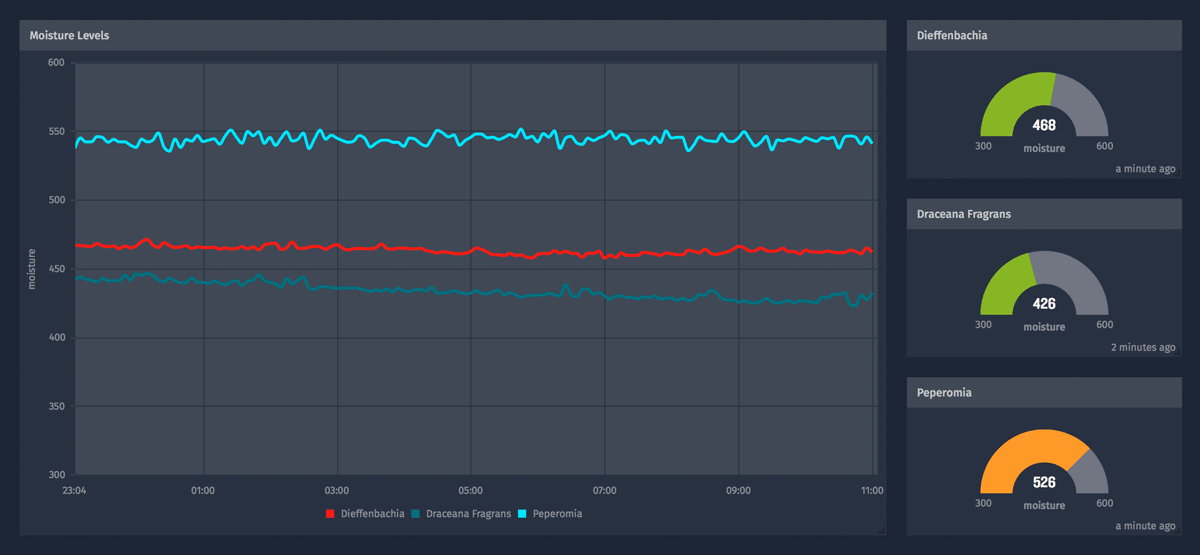 The following dashboard is the current weather in our home town of Cincinnati, OH.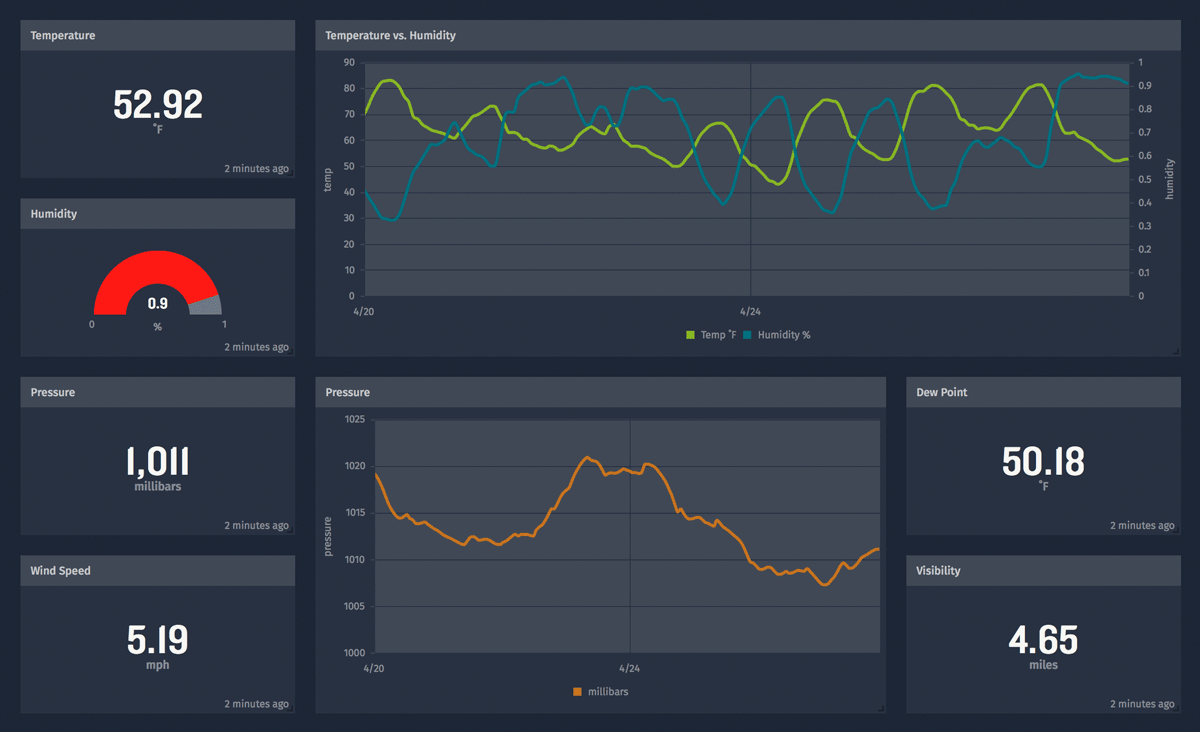 If you'd like to create and publish weather for your local area, you can easily do so by following these instructions.
Making Your Dashboards Public
You can make any dashboard public by simply checking the Public checkbox in the dashboard settings.

There are certain dashboard blocks that cannot be made public. We decided that these blocks may inadvertently expose sensitive information that the user did not intend. All graphs, gauges, and visualizations, like GPS heatmap, can be made public, which covers most use-cases. Please refer to the dashboard documentation for more details.
Once the dashboard has been made public, you can simply share the URL and anyone will be able to access it.
What's Next?
With every new release, we really listen to your feedback. By combining your suggestions with our roadmap, we can continue to make the platform easy for you. Let us know what you think in the Losant Forums.