Product managers across industries face pressure to continuously improve products to adapt to our changing environment. Ideas vary from adding more features to revising designs or anticipating customer requirements. Despite differing opinions on how to win market share, all of the options require data, and IoT can help with that.
IoT has been helping to increase productivity on the manufacturing plant floor with human-machine interfaces (HMIs) for years. Today, with the appropriate IoT strategy, manufacturers can integrate technology into products to capture insights for future improvements, create new revenue streams and build a true customer relationship, not just a transaction.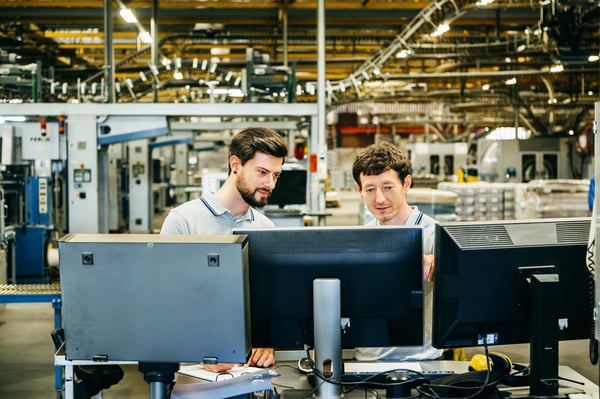 Focus on the Best Solution
The options for manufacturing products with IoT to gather connected data vary for every industry. R&D groups can measure how equipment responds to different temperatures; or, manufacturers can monitor engine conditions for anomalies by installing sensors to send data to a cloud service. When using the Losant Enterprise IoT Platform to visualize data from devices, the possibilities are endless. What is true for everyone, is the exponential value of data collected from the field and the benefit to the customer when an organization creates strategies to respond to it.
A recent Bain study of 1000 enterprises found that those leading in digital transformation grew revenues of 14 percent in three years and more than doubled the performance of enterprises that did not embrace digital transformation in their industries.
How are you preparing to capture insights and secure the future for your organization?
Losant clients already have begun to realize the value of IoT and share it with their customers. An organization's maintenance is a large percentage of its expenses. By integrating its connectivity network with sensors in its clients' equipment, Verizon can now offer Condition-Based Maintenance solutions which will allow its customers to cut maintenance budgets tremendously. By using edge computing and the Losant IoT platform to read existing machine controllers, a boiler manufacturer can monitor internal conditions and alert its customers when a boiler requires attention. Collecting this data will help our client's customer to make improvements on future boilers and prevent product owners from investing in scheduled preventative maintenance which may not be necessary.
Create New Opportunities From New Insights
Digital enterprises support data-backed decisions. What is your organization's current plan for gathering post-purchase data to influence new product features or designs? Products manufactured to include IoT will be equipped to return product-enhancing insights and possibly open new revenue streams to better serve customers.
European air compressor company, Kaeser Kompressoren, used IoT to completely develop a new service. For nearly 100 years, the company sold air compressors. After adding sensors and collecting data from its equipment in the field, the company began to better understand machine conditions and implemented a predictive maintenance solution. This functionality created a completely new revenue stream for leasing machines instead of selling them outright; enabling them to sell air-as-a-service.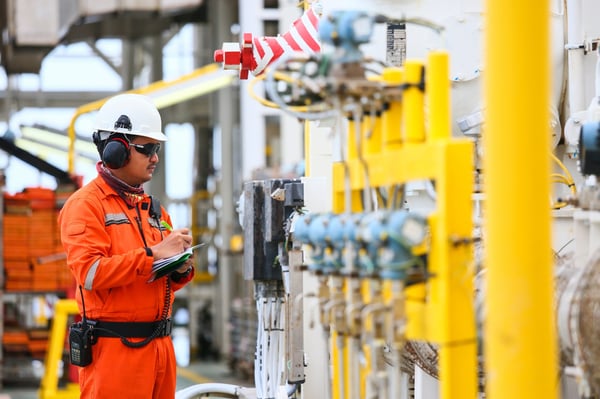 Serve the Customers' Unmet Needs
When customers recognize the opportunity for improvement, they either move to a new product solution or request to improve the existing one. Consumer product companies no longer wait for the customer's response: Amazon smart home products, Samsung smartphones, and Fitbit trackers grab data every second about consumers to anticipate needs. When manufacturers and product managers install IoT tools to automatically receive data about how to better solve their customers' problems, they can gain a significant competitive advantage.
Losant's customer SpotSee recognized the multi-dimensional supply chain problem its customers were facing early on. They recognized that unmonitored assets can lead to costly errors and a domino effect on a company's supply chain. Implementing IoT technology has enabled SpotSee to move from basic asset tracking to a complete supply chain monitoring solution. Its SpotBot Cellular device can detect more than a GPS location for its clients. Its IoT products are manufactured to provide real-time information on temperature, humidity, shock, and vibration during transport and within facilities so that the company's clients know immediately if any link in the supply chain jeopardizes business.
The integration of IoT has helped these companies use data to remain competitive and offer solutions to their clients not previously considered. What could field data and a powerful platform to gather automated insights help you do? Let's discuss. Leave a comment below or schedule a meeting with one of our Solution Engineers to explore the possibilities for your organization.