Losant dashboards provide an easy and powerful way to visualize and monitor your IoT data. With today's release, we've made them even more useful. You can now schedule a PDF of your dashboards to be automatically emailed to you on custom intervals.
Using dashboard reports, your IoT data is delivered directly to your inbox, allowing you to quickly review your solution and share reports with team members.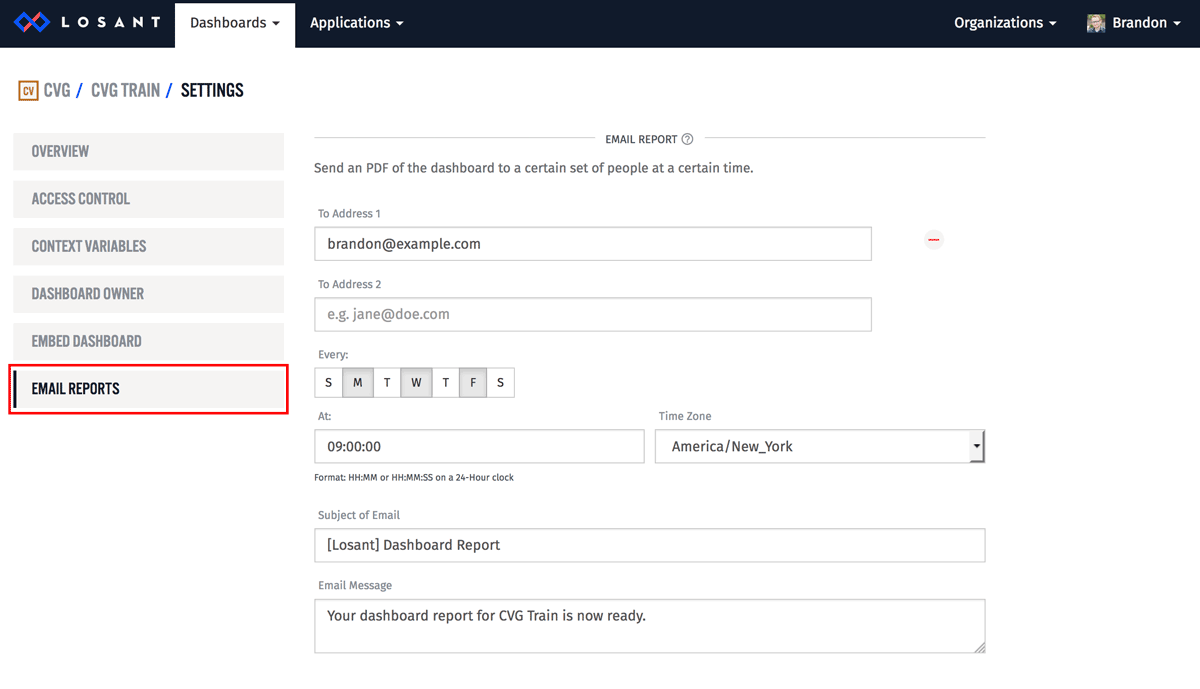 You can find the new feature under the "Email Reports" tab in your dashboard's settings. The example above will email this dashboard to brandon@example.com at 9:00 am every Monday, Wednesday, and Friday.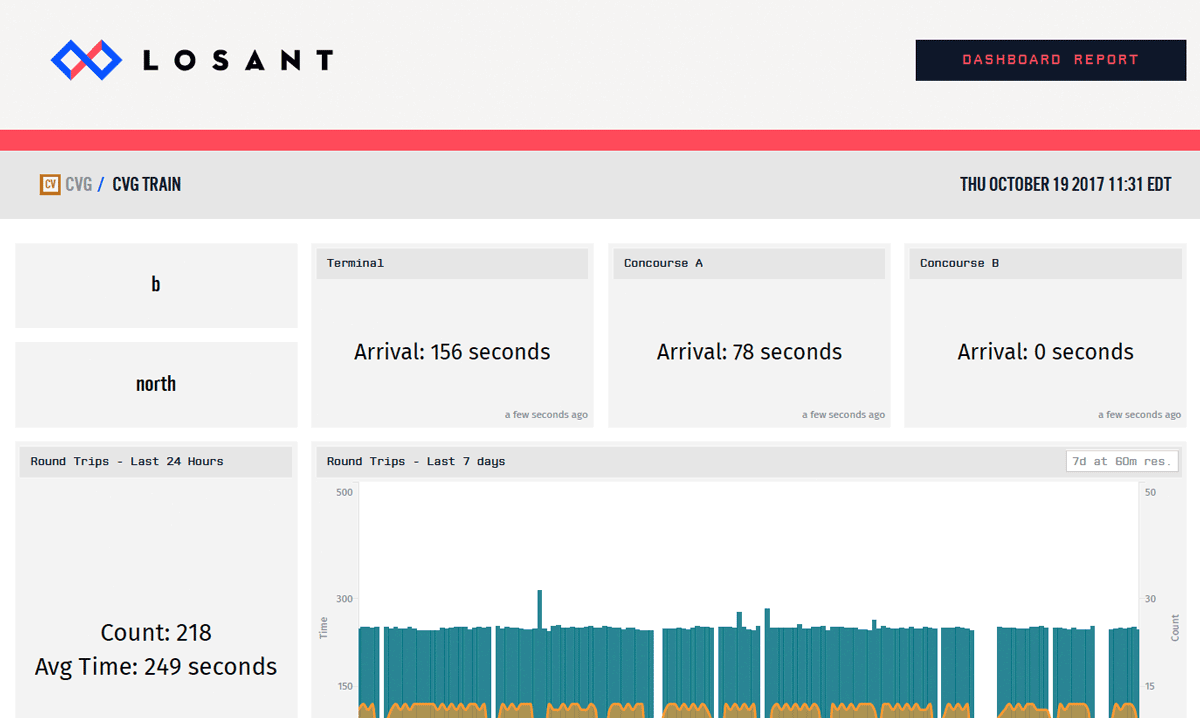 The email you receive includes a download link for your dashboard PDF.
What's Next?
With every new release, we really listen to your feedback. By combining your suggestions with our roadmap, we can continue to make the platform easy for you. Let us know what you think in the Losant Forums.