Part of our ongoing mission at Losant is to make it as easy as possible for you to collect and display the IoT data that's most important to you and your customers. Today's update offers new capabilities for our industrial customers to collect data from PLCs using the new Allen-Bradley Nodes. We've also added new Gauge Block styles and introduced the new Image Block to easily display images of your device next to the data its reporting.
Allen-Bradley Nodes for Edge Workflows
Many organizations utilize Allen-Bradley PLCs as the brains for their automation needs. The data available in these PLCs is often extremely valuable, but it's historically been difficult to access that rich stream of information for remote monitoring and diagnostic needs. The new Allen-Bradley Nodes make it easy to both read and write tags that are already available in your PLC programs. You can then seamlessly and securely transmit those tag values to Losant's cloud to quickly implement centralized remote monitoring and diagnostic alerting.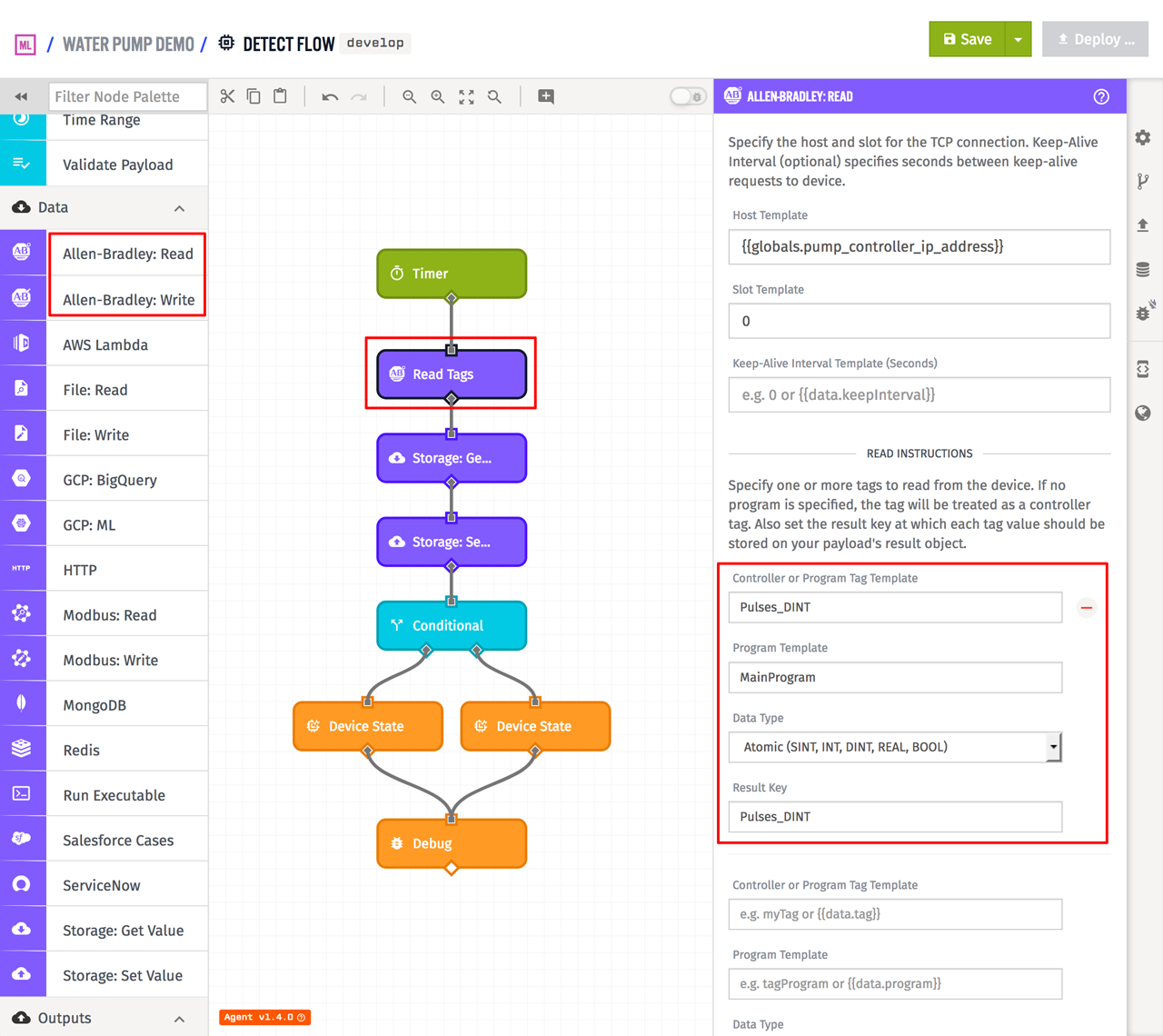 There are two Allen-Bradley Nodes available: read and write. They work very similar to the Modbus Nodes, where you first configure the IP address or host name of the controller and then configure one or more tags to read or write. The nodes support both program and controller tags. If no program name is provided, the tag will be treated as a controller tag.
In most cases, PLCs are never directly exposed to the internet, which is why these nodes are only available in Edge Workflows. Tags are read securely over your private network using a local gateway and Losant Edge Compute. The data is then encrypted and securely transmitted to Losant's cloud or on-premises install for further processing, visualization, analysis, alerting, and data warehousing.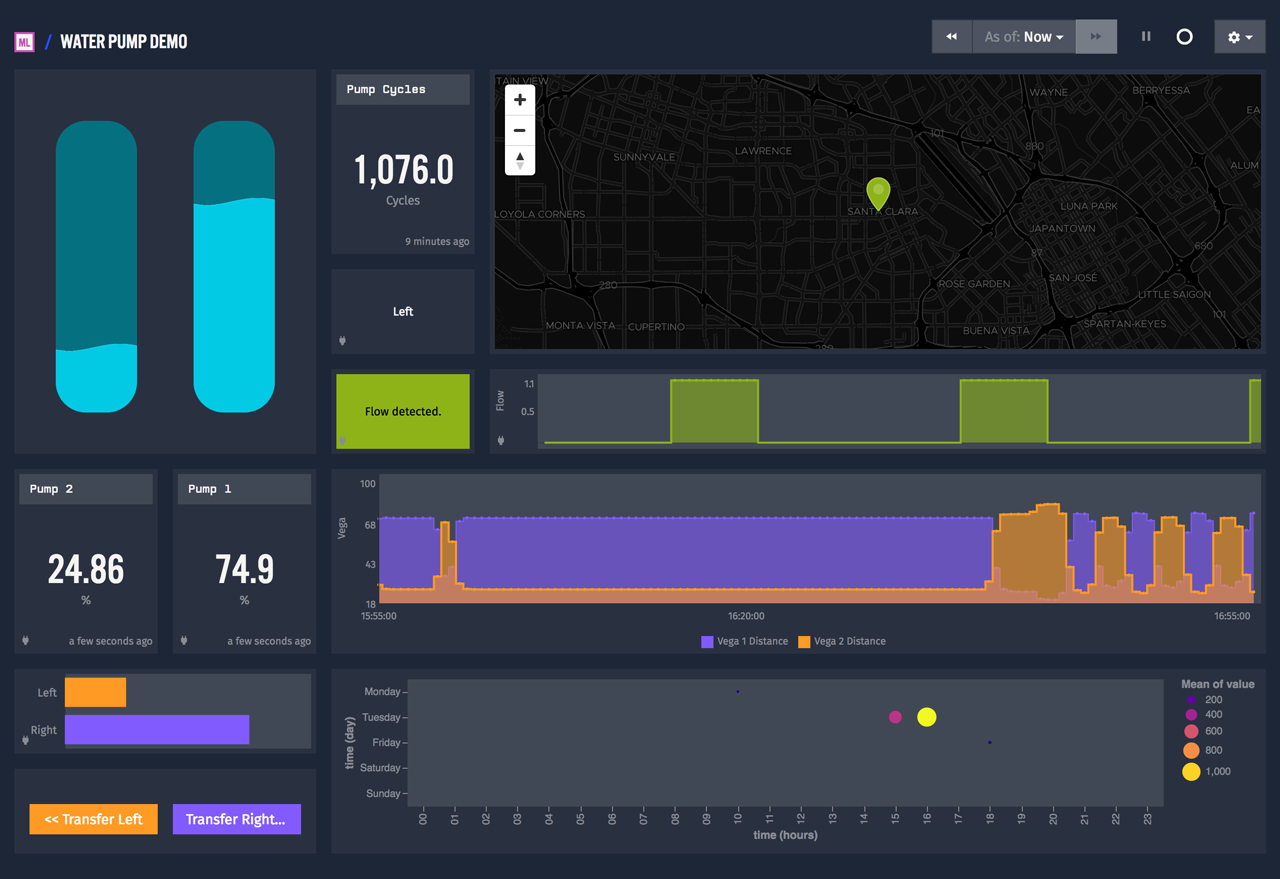 New Gauge Styles
The Gauge Block provides a simple way to display a device's attribute value. Prior to this release, you were limited to two options when visualizing the information. It could either be the raw number or a dial. We've received a number of customer requests to expand that to other style options. This release adds three new styles to the gauge: battery, thermometer, and tank.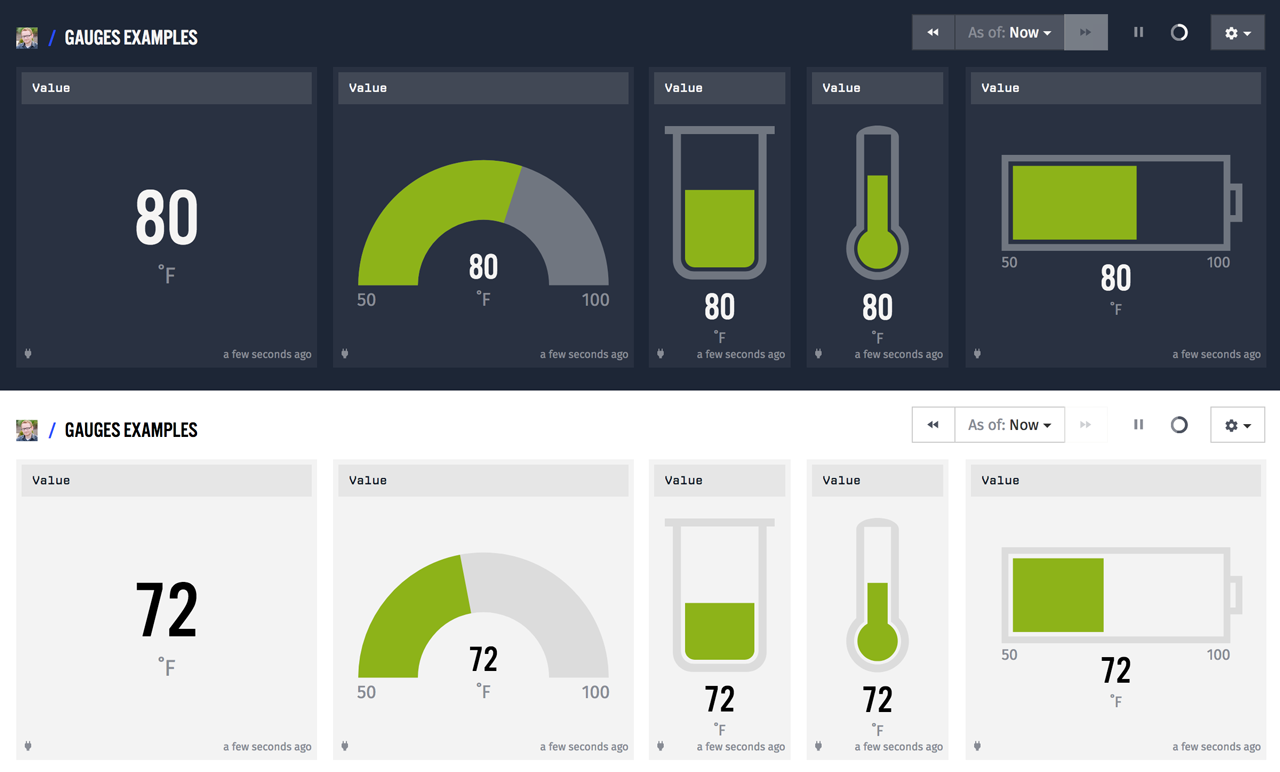 Just like the existing dial gauge, each new style can be configured to change color based on the current value being displayed.
Image Block
This release also adds a new Image Block for your Losant Dashboards. There's been a number of requests to make it easier to show an image of a device next to its data. This block provides an easy way to display an image stored in Losant Files or any custom URL.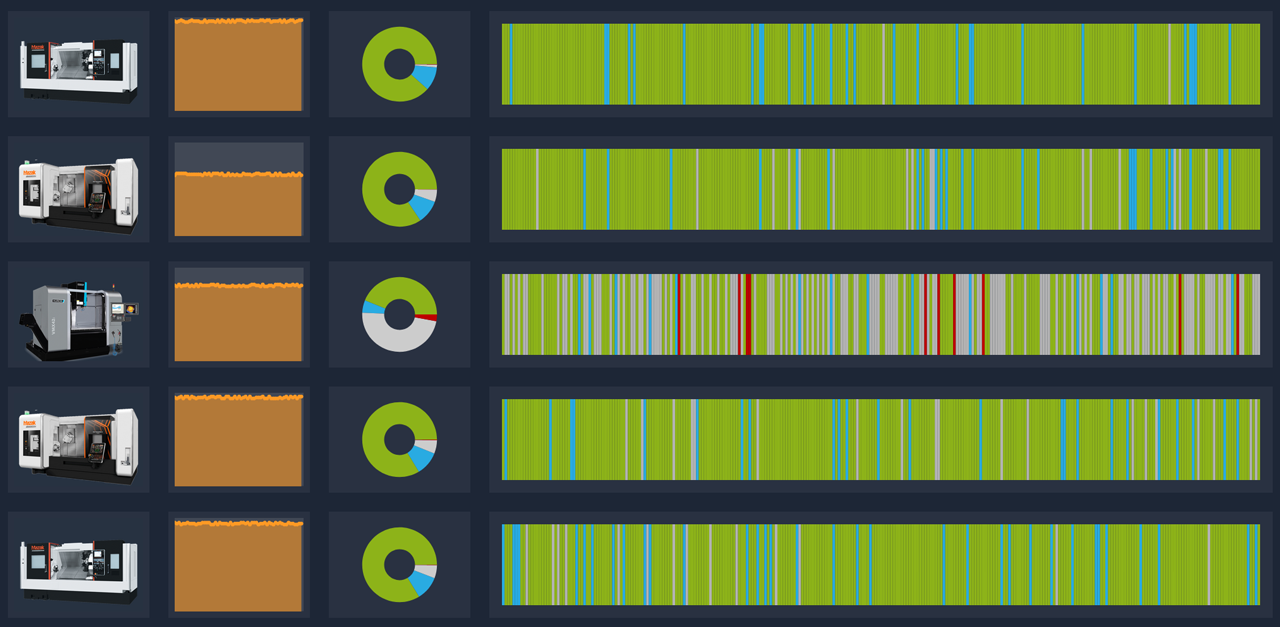 The image can also be configured with an optional link to redirect the user to another page. This would commonly be used to send the user to a more detailed device dashboard from an overview dashboard containing data from many separate devices.
Other Updates
The Losant CLI can now bootstrap your application with an example Experience.
The Losant CLI can now be used to change or set the layout associated with a specific page.
What's Next?
With every new release, we really listen to your feedback. By combining your suggestions with our roadmap, we can continue to make the platform easy for you. Let us know what you think in the Losant Forums.