An innovative environment promotes an innovative culture, and many smart universities have taken note. The global IoT in education market size is expected to grow to $11.3 billion by 2023 with help from an increased use of connected devices in education institutions, rapid adoption of eLearning tools, and high availability of cloud-based solutions. But, those aren't the only reasons there is growth in smart environment technology for institutions. College campuses across the globe have already noticed the benefits of implementing IoT for energy savings, security improvement, and recruitment/retention efforts.
Enterprises can learn a lot about smart environments from trailblazing campuses that have moved forward with IoT projects to promote convenience, security, and comfort for students. The same benefits that IoT implementations provide to campuses can be applied to enterprise and corporate environments. Smart buildings result in considerable cost savings for leadership teams and a more productive environment for employees. Here are a few examples of how IoT implementations can improve the campus environment.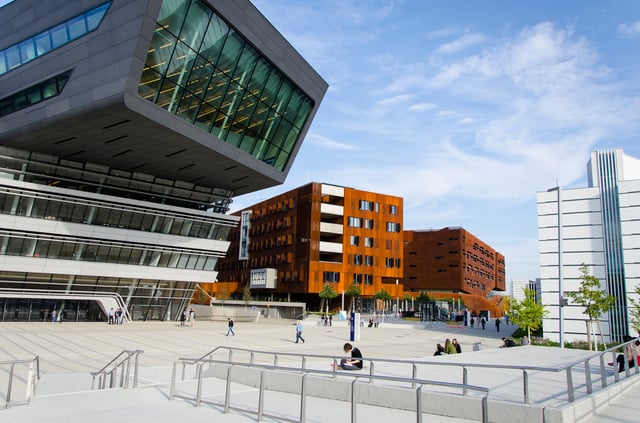 Parking
Arizona State University is a leader in smart campus technology and its IoT solutions are frequently discussed. Though ASU is most known for IoT implementations at its smart Sun Devil Stadium, it should also be noted that the university has reached more than 128,000 downloads of its mobile app. Among other projects, one of the most useful installations includes the delivery of color-coded parking availability maps.
Students and visitors can plan trips in advance with real-time information powered by parking lot entry and occupancy data via mobile and web apps. The campus achieves this solution through the use of an IoT platform that pulls in data from multiple systems.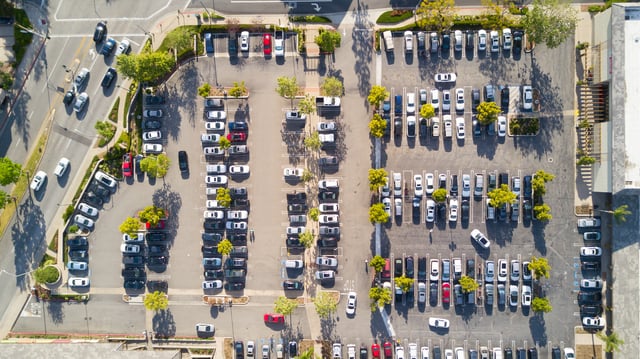 Indoor Asset Tracking and Positioning
To assist the more than 3,000 visitors of one of Germany's oldest libraries, a group of students developed the BSB Navigator app and beacon-based indoor navigation system. More than 245 beacons were placed in the halls of the Bavarian State Library to route users to 90 points of interest. Visitors can now easily navigate to books, magazines, resources, and historical recordings. Self-guided tours and discover functions are also available on the app.
Although your corporate campus may not be as large as the Bavarian State Library, there are many benefits to indoor asset tracking for high-value resources and wayfinding assistance. An IoT solution that incorporates real-time schedule information with in-room sensors can help visitors and teams navigate to open conference rooms or help employees navigate to available desks in an open workspace.
Energy Efficiency
The University of Nebraska–Lincoln is just one of several universities using IoT to address HVAC issues and energy efficiency. The university installed thousands of connected in-room sensors to gather information and built an algorithm to determine when an HVAC system would fail. This system has already saved costs for the university and prevented energy waste.
Oftentimes, the installation of an IoT solution for energy efficiency pays for itself in savings. Representatives from the University of Washington were quoted in an EdTech article saying: "We're seeing $5 in future energy savings for every dollar we've invested." Smart thermostats are known for providing up to 10-12 percent in energy savings when installed. How much could your facility shave from operations costs with the investment of an energy-saving IoT solution to monitor and control usage?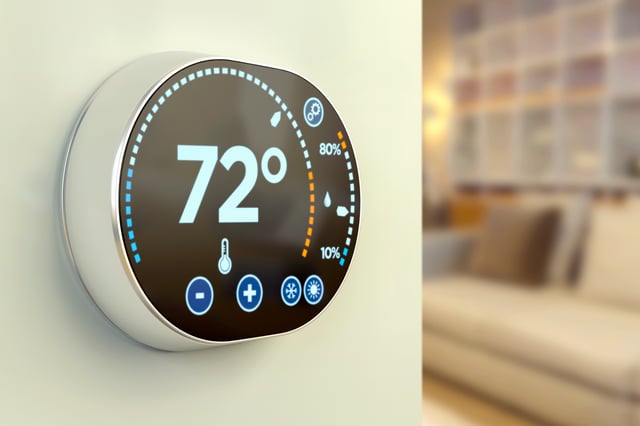 Safety and Security
Security on campuses is one of the most critical concerns for students, parents, and staff. Technology has inspired a host of new campus safety solutions including geofencing for communication when there are emergencies, facial recognition technology at entrances, and gunshot detection applications.
Although corporate campus security is still evolving beyond video surveillance and RFID badges, IoT applications and platforms can help provide one view of real-time data from a variety of systems including smart locks, motion sensors, and badge readers.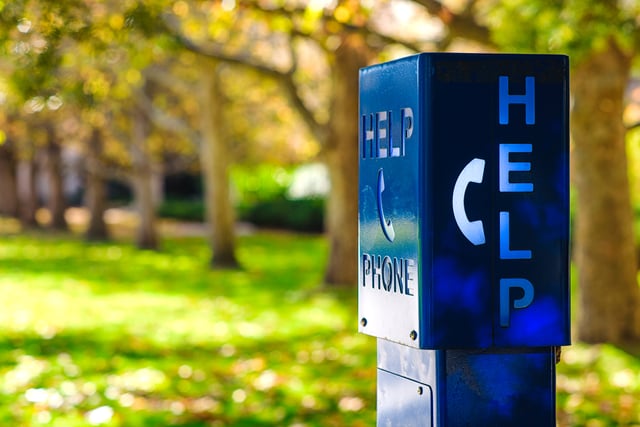 Resource Management
Campuses are also using IoT to manage labor resources and protect assets. At the University of California, San Francisco, a biochemistry professor needed to create an automated solution for monitoring conditions in the university's Cryonics lab. The lab is home to two high-value Krios cryo-electron microscopes that require liquid nitrogen tanks, off-site UPS systems, and a temperature and vibration-controlled facility.
To avoid the need to employ staff to monitor the microscopes around the clock, the lab's director Dr. David Agard, used the Losant Enterprise IoT Platform and Particle equipment to build a solution to monitor the assets, which cost more than $5 million. The IoT application he built launches a workflow and sends an alert to staff if conditions require attention.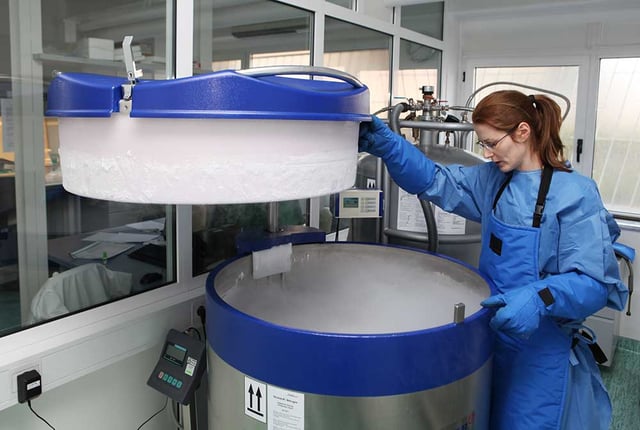 An IoT solution can help manage labor resources, people, and assets in every kind of environment. Enterprises can use sensors to monitor and report real-time activity indoors or outdoors, from lawn care tools or trucks to projectors and iPads in an office.
If your team has ideas for smart environment projects but is not sure where to start, Losant's Solutions Architects can recommend solutions that are right for you. Whether you want to increase energy efficiency or create a more productive work environment, you can accelerate the development of connections between existing building systems and new building systems with the Losant application enablement platform.