Of all the options that exist for IoT connectivity, LTE Cat M1 is climbing the rank of relevancy as one of the best fit for efficiency and scale.
What is LTE Cat M1? Category M1 or Cat M1 is a low power wide area cellular connectivity option designed to use very little bandwidth and energy; making it ideal for use with IoT solutions in manufacturing, transportation or agriculture. To be specific, Cat M1 technology functions on a 1.4 MHz spectrum, has a transmit power of 20Bm, and provides average upload speeds between 200 kbps and 400 kbps. For reference, your phone's cellular network is made to transmit larger amounts of data like photos, messages or videos at up to 20MHz or more, but Cat M1 is capped at 1.4 MHz which means it was made for very small data transmissions using a lot less power.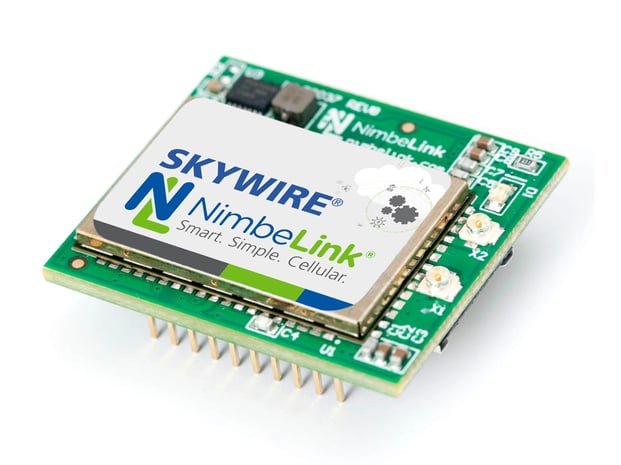 A sensor which uses Cat M1 connectivity can last for several years before a battery needs to be replaced. Cat M1 modems can penetrate signals through walls and work in long ranges which results in more reliable equipment making IoT solutions for smart buildings, smart cities and asset tracking seamless for businesses. Losant's IoT platform can complement the functionality of Cat M1 with its ability to handle countless data sources and devices. Cat M1 differs from other networks because of its cost, range and capabilities. BlueTooth and LoRa have limited ranges but can be best utilized for IoT solutions that don't need long ranges.
Cat M1 modems often cost considerably less than other cellular IoT connectivity options because they are compatible with the existing LTE network. Cat M1 modems can be widely scaled for inventory monitoring, multi-device needs in agricultural environments, machine-to-machine (M2M) connections and more. Users can get the most value from a Cat M1 network by incorporating an IoT platform designed to integrate data from a vast number of devices. Losant currently serves as the IoT platform powering these kinds of installations across a number of industries offering enterprises the potential to do even more with real-time information. For example, enterprises which require fleet management can use Cat M1 modems in sensors to track its trucks as they travel across the country. An end user definitely wants delivery confirmation, but as systems evolve they may also want to track shipments in real-time, layer in truck maintenance information, temperatures for quality control and the probability for damage to its loads. We can work with you to capture all of these data points, organize and report them to end users with dashboards, graphs, emails or alerts.

Losant's Enterprise IoT Platform is built to support Cat M1 networks with fully integrated data and device management functionality. This allows businesses to handle anywhere from one to millions of devices or data sources from new or existing systems. Losant enables your development team to bring visibility to real-time asset location and device information with device modeling and tagging. Losant also allows your development team to create workflows and quickly create outputs to align with virtually any business' logic. While it's clear that Cat M1 is emerging as one of the most affordable, scalable and reliable IoT networks, Losant is designed to work with virtually any connectivity partner.