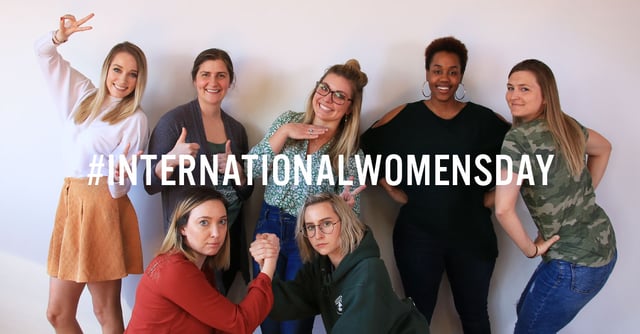 This year's International Women's Day theme is #EachforEqual. To us, this means we're all responsible for contributing to enabling an equal world.
At Losant, we're celebrating by showcasing several of our team members' voices. We're committed to celebrating diversity in our organization for more than just one day. It is a deliberate aspect of our culture.
Here is Business Development Rep, Rachael Drake's, thoughts on what she's learned as a woman working in the tech industry.
"Entering into a new sales position in tech world, I was excited. Although unsure if working at a startup would contain the stereotypes that are sometimes associated; days spent playing ping pong, and couches instead of desks, to name a few.
While Losant does have comfy couches and a ping-pong table, I quickly learned those clichés, were far from important aspects of our culture.
Working at Losant has transformed me as a woman and taught me several things.
I've learned that the leaders here are committed to welcoming diversity and even seek opportunities to learn how to better attract people with different backgrounds.
I've learned the people I work with are open to ideas that aren't what they've always known and they love to learn from each other. They're always willing to go to local events that are educational and broaden their horizons.
Through working with people who value women, I've been able to grow. I've learned that confidence is key. How is anyone else going to trust your ideas if you're not the first one to fight for them? With confidence, I've learned to speak up. Losant is a collaborative environment where everyone has a seat at the table.
If you want to make a difference, you have to share your ideas and rely on your knowledge to fight for them.
And finally, I've learned you've got to do a little bragging. Talk about the projects you're proud of and don't let anyone forget the work you've done! If you're confident in yourself and your work, you'll feel comfortable speaking up around anyone, no matter who is in the room."
To experience more of our team's stories, check out our #IWD2020 video.