There's no better way to discover and share new projects and technology than community sites like Hackaday, Instructables, Make and of course, Hackster. We're excited to tell you today about the new Losant platform page on Hackster that allows you to see a collection of projects using Losant at a glance as well as post your own projects for everyone's benefit.
Why Hackster?
After launching just a few years ago, the Hackster community exploded quickly thanks to its strong mission, simple and easy to use site and a successful partnership network. Currently approaching 100,000 members, it's one of our favorite community sites and their people have been fantastic to work with.
We love what they're doing to expand and equip the developer and maker community with the regionally focused Hackster Live project. Stay tuned to see Hackster's Alex Glow interview Losant co-founder and CEO Charlie Key on Hackster Cafe in the coming weeks.
Losant Platform Site
We're excited to see folks already posting some cool projects using Losant along with hardware ranging from the ESP8266 to the new Particle Photon. Here are just a few of the projects you'll find on the platform page.
Weather Dashboard With Particle Photon and Losant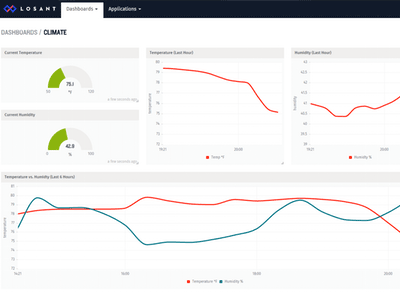 We're fans of the new Particle Photon. Check out this project from Brian Krohn that walks through creating a dashboard to monitor climate conditions using the Photon and Losant. We like how Brian publishes events to Particle using its webhook feature to send to Losant. READ MORE »
Getting Started W Particle Photon and Losant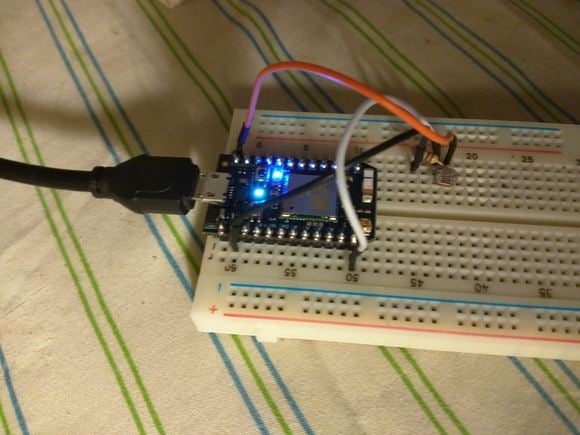 Another Particle project, this one is a bit more basic if you're just looking to get up and running with Particle Photon quickly. Thanks to Dr. Charif Mahmoudi for jumping in and adding a number of different projects to the Losant platform page. READ MORE »
Twitter Notification Light Globe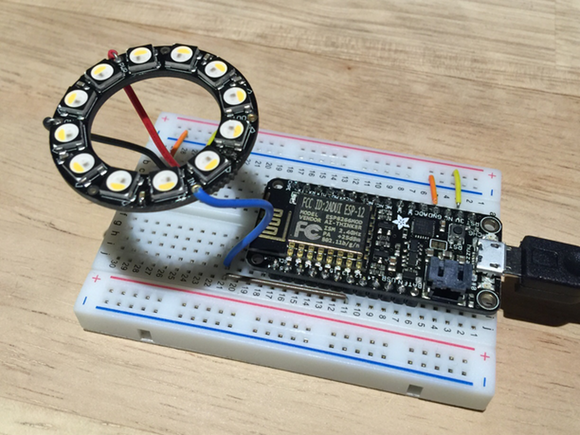 Every once and awhile, Charlie gets to be a developer. We had a lot of fun building this project and watching it light up as hundreds of folks were tweeting about the builder kit offer. Using an Adafruit Feather HUZZAH ESP8266 (another great device) and NeoPixel LEDs, watch your globe light up when you get mentioned on Twitter. READ MORE »
How To Post a Project on Hackster
Want to post a project using Losant? Visit the Losant projects page and simply click + Add a project or just post any new project using Losant to Hackster.io and enter Losant as one of the Tags.