As a business operating tenet, sustainability considers what is taken from the environment and what is sent back into it. Emissions and their impact originate and exist in the everyday work processes of an organization and its product or service. Awareness, monitoring, testing, and response can lead to better solutions and remediation — but it all depends on knowing. Data moving in real-time from operating points across the enterprise, orchestrated for use by multiple stakeholders, including decision-makers, is a powerful advantage. In this way, the Internet of Things (IoT) technology helps to advance emissions compliance and planning from a state of action to proof of accomplishment. Or to support environmental, social, and governance (ESG) requirements.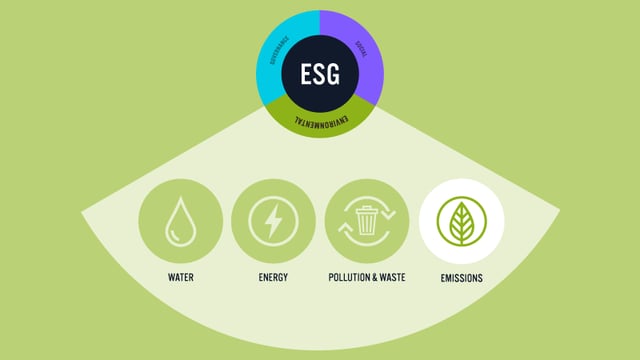 The IoT concept is to collect, organize, and distribute data from key points within an operational setting or system to those who need to know more precisely what is occurring — for example, environmental emissions that may not be immediately evident or consistently present. Sensors combined with the IoT application platform components of data capture, edge computing, visualization, and analysis create a deeper grasp of conditions, risks, and suspected environmental impact areas. The Losant Enterprise IoT Platform, known for flexibility and ease of use, is designed as an orchestration layer that facilitates seamless interactions between operational insights and the various people and viewpoints it serves. Following are Losant case study examples related to emissions control and remediation.
Advancing Natural Gas Leak Detection With IoT
Gas leaks occur across the natural gas supply chain — from drilling and production sites to consumer residences and commercial locations served by public utility companies. A key challenge is methane, the primary constituent in natural gas. It is lighter than air, odorless, invisible, and 80 times more effective at trapping heat in the atmosphere than CO2. Expensive infrared cameras traditionally used to investigate suspected leaks fall short of being an effective and proactive monitoring solution across the expanse of the oil and gas production facilities. Even if infrared cameras were everywhere, how could a collection of cameras form and operate as a detection system? IoT and Losant play a role in making natural gas leak detection more efficient, constant, and actionable. Losant has been involved in two ways: monitoring and detection at remote oil and gas production sites and elevating monitoring and detection to a widely distributed, networked system level that benefits utilities and consumers.
This IoT Network Knows Methane When It Senses It
Itron, a leading provider of devices, networks, software, and services for gas, electric, water, and smart city applications, selected Losant to help improve natural gas leak detection for its client, Con Edison. Itron involved sensor device manufacturer New Cosmos to create a network of thousands of natural gas monitoring devices installed in the basements of Con Edison customers on the ceiling near their gas meter, where gas enters the home. The small sensors, similar to an ordinary smoke detector, are designed to continuously monitor and send an alert — audibly and visually at the device location and digitally via the network — when the presence of methane is detected.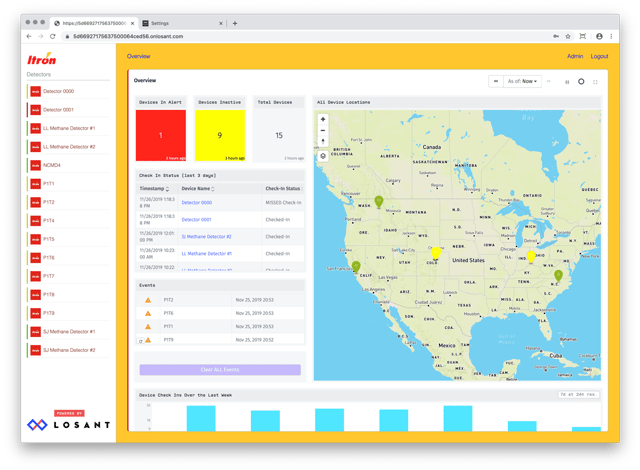 Itron selected the Losant IoT platform to provide a simple way to visually track and monitor the methane detection network in real-time. The IoT dashboard serves as a "digital twin" visualization of collected site data on device functionality, monitoring/alert status, battery status, and more, as collected and reported every 15 minutes. In addition, the Losant IoT platform brings a data propagation/aggregation level to the digital twin function, which enables grouping and visualization based on selected hierarchy across the network, for example, specific status change parameters. As a result, recognition of a changing situation among a group of sensors and one sensor is made easier. Delivering complex models of a customer's physical world so that they can be viewed and understood is a fundamental benefit of IoT and well illustrated by this Con Edison, Itron, and Losant initiative.
The Challenge of Remote Natural Gas Leak Detection: The IoT Solution
Denver, CO-based startup organization, Project Canary, was created to help reduce the unintended release of natural gas into the earth's atmosphere, helping industrial customers curtail emissions at production sites, avoid fines, and protect the environment.
Until Project Canary was developed, the only way to detect the presence of a natural gas leak was to physically inspect each producing site with an expensive, highly specialized infrared camera. There are more than 1.2 million producing wells in the United States. A field inspector could inspect and certify a well only to have it leaking hours later, releasing thousands of cubic feet of natural gas into the atmosphere.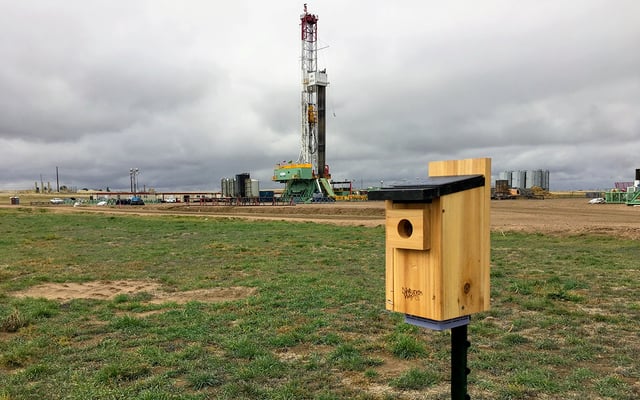 The Project Canary solution consists of a small solar panel mounted on the roof of an actual bluebird house. The panel charges a lithium battery that powers a microprocessor connected to a cellular network. Project Canary engineers modified the sensors, originally designed to monitor indoor air quality, for outdoor application at industrial facilities. Because the solution required reports and a dashboard through which clients could access their information from anywhere, Project Canary's team selected the Losant Enterprise IoT Platform, which came equipped with the End-User Experiences capability. The proof of concept came together quickly, using the Losant App Builder to sift through the telemetry data. Losant Dashboards were used for time series charts and other graphs. In addition, the Losant Experience builder allowed the Project Canary team to quickly implement authentication, user management, and REST endpoints that customers can use to stream data to their internal systems.
Project Canary and the Itron/Con Ed initiative demonstrate IoT is pioneering a new generation of cost-effective, real-time environmental monitoring. As a result, Losant is helping the energy industry pursue safer, environmentally responsible operations.
If you'd like to learn more about how Losant can help your organization meet its IoT application development needs, connect with us here.