With more than 200 million connected devices, Itron's network provides a proven IoT connectivity solution for Smart Cities and Utilities. Itron's Milli Developer Kit (Milli HDK) provides an easy and cost-effective reference implementation for device makers to learn and evaluate Itron's Milli communication architecture.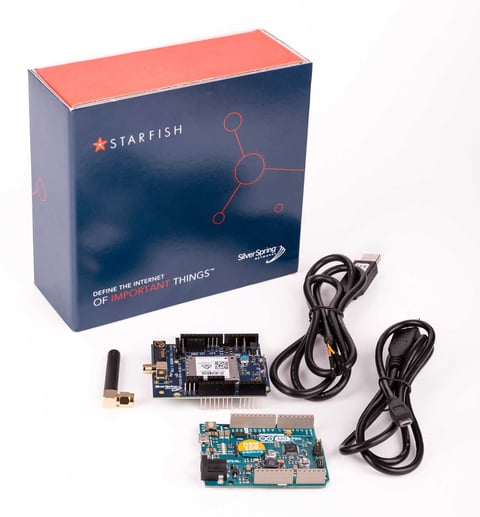 By partnering with Losant, users of Itron's Milli architecture and the Milli HDK now have access to an end-to-end IoT platform solution that encompasses both device-to-cloud communication and application enablement.
Itron's Milli architecture delivers the secure device-to-cloud connectivity and Losant's platform provides the analytics, visualizations, and tools to deliver your solution as a customer-facing IoT product or service.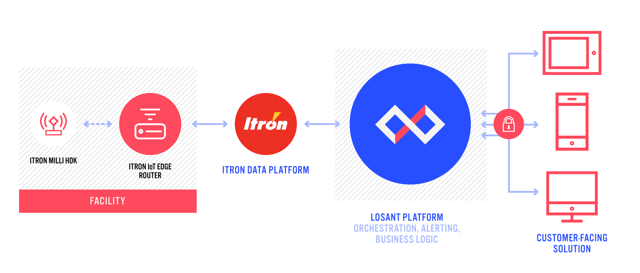 Instant Integration with Losant's Milli HDK Temperature Monitor Application Template
To make the integration between Losant and Itron as easy as possible, Losant has created the Milli HDK Application Template. This template provides an out-of-the-box implementation for ingesting data from Itron's Starfish Data Platform and visualizing that data using Losant dashboards.
This template lays much of the technical groundwork so that device makers can focus on their customer's requirements and not the underlying integration between Losant and Itron.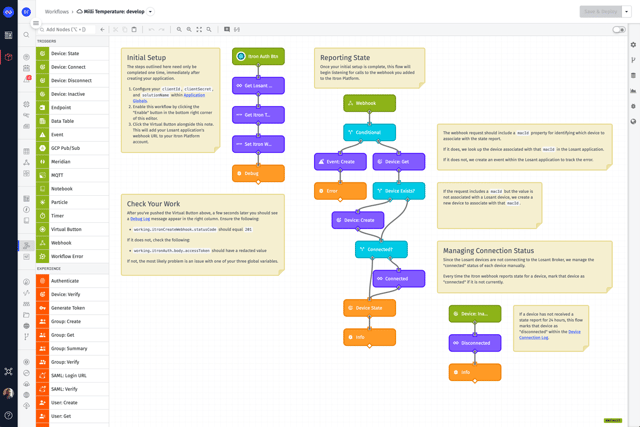 This template is designed to provide a starting point that can be modified and extended to accommodate new use cases for data analysis, visualization, or entire customer-facing products utilizing Losant's End-User Experiences functionality.
Build Compelling
IoT

Products and Services using Itron and Losant

Itron's network and Losant's application enablement platform provide a powerful combination for anyone developing IoT-enabled products for Smart Cities or Utilities. The Milli HDK is a great tool to explore our technologies and apply those lessons to your own devices.

In the video below, learn how Losant and Itron came together to help deliver a real-time methane monitoring and alerting solution:

If you'd like to learn more about Losant, Itron, and this application template, please contact us to schedule a live demo.