Today we're launching our Internet of Things developer platform, which has been in the works for a while. Our team has spent a lot of effort working on building the major features for anyone trying to build a connected solution. Developers, Makers, Hackers, and Builders, this means you! I invite you to come and play around with the platform today.
The Losant platform is built around three pillars.
Connectivity
Quickly and easily connect thousands of devices using open standards like MQTT, REST, and Losant's own open source libraries.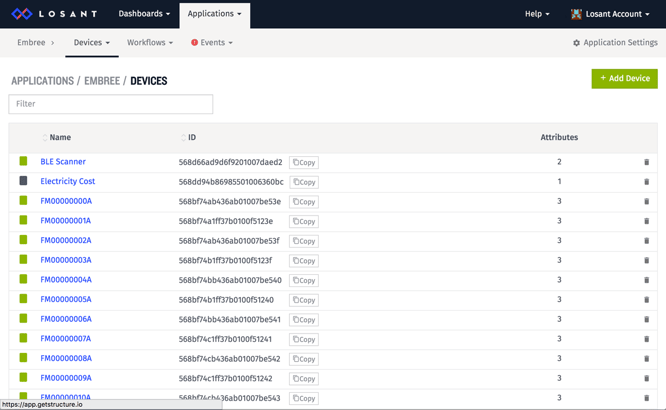 Data Analysis
Built in dashboards allow you turn the data from devices into insights using beautiful graphs and more.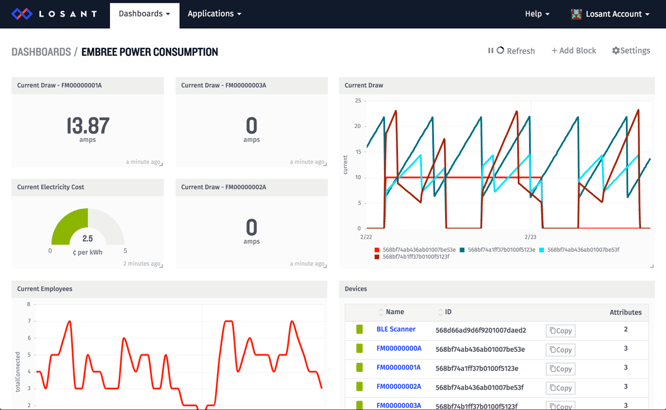 Reaction
No code required, the real-time reaction engine gives you the capability to build business logic in the cloud using a simple-to-use, drag-and-drop workflow editor.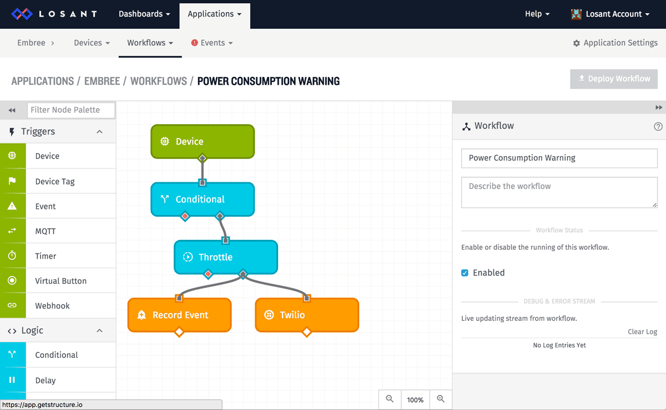 Losant Builder Kit
Along with the platform launch we're running a limited time offer to help get hardware in the hands of everyone. This will give you the power to start connecting your own world. Learn more about the Losant Builder Kit.
I can easily say this is best product I've ever had the chance to help launch. If you already have hardware, we're launching with two SDKs (Node.js and Arduino) to help you start using Losant today.
Lastly, the platform has excellent documentation for basically every piece of the platform (docs are also open source). If you have any questions jump over to our forums and we'll be happy to answer them quickly.
The whole team here at Losant has worked very hard to get the platform to this point. However, none of it matters if you don't get use and value out of it. We thank you for taking the time to check us out.
Let's build a better connected world together.