One of the highlights of my fifteen years in the medical device industry has been witnessing the development and launch of several innovations in patient care. All pale in comparison to the value IoT will bring to healthcare. Here's a handful of specific areas where smart and connected devices will have the most impact.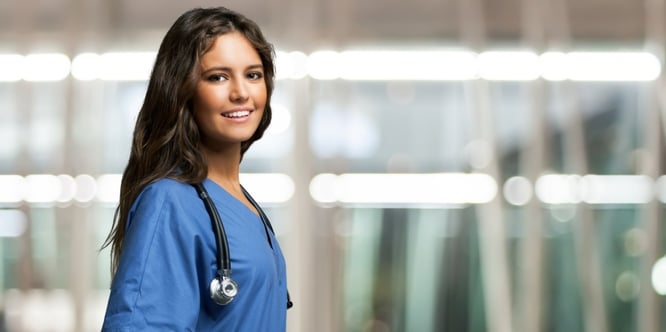 Both patients and healthcare providers want to reduce costs and find more accurate treatment methodologies. In addition to other technological developments, the Internet of Things (IoT) might offer the best path to achieving those goals.
1. Boosting Operational Efficiency
Product marketing expert Adebayo Onigbanjo points out that healthcare facilities face numerous operational challenges as they attempt to maintain supply inventories, manage human assets, and maintain medical equipment. The IoT will transform the ways in which hospitals, clinics, and other facilities manage the supply chain.
Technologies like wireless RFID (radio frequency identification) sensors and cloud-based data systems will allow healthcare venues to not only keep track of existing inventory but also to predict future needs. Big Data analytics can help doctors and administrators run predictive analysis and reduce costs related to overstocking. Additionally, they will be able to generate staff schedules based on historical data and receive real-time data about shipments and other facets of the supply chain.
2. Offering Personalized Healthcare
Wearable technology remains in its infancy right now, but over the next five years, it will revolutionize the way physicians approach personalized medicine. As with all technology, wearable tech will become more affordable, which will make it available to consumers in all income brackets. Furthermore, doctors and researchers will find new ways to apply wearable tech to clinical decision-making.
For instance, current wearable technologies allow doctors to monitor vital signs, asthma symptoms, diabetic data, and other critical information remotely. Over the next five years, they will become more comprehensive and much smaller, just as today's smartphones have more processing power than the monolithic computer terminals of the 1980s.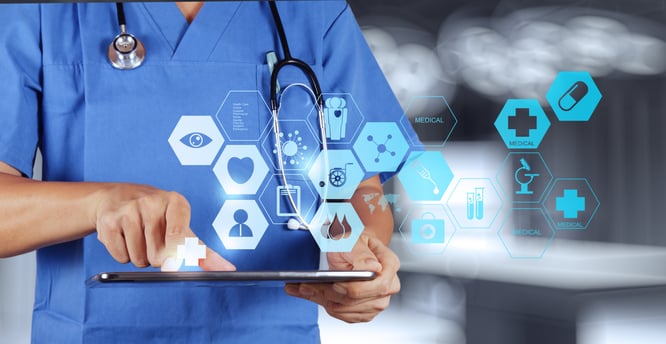 The IoT will also allow physicians to treat patients remotely. Instead of visiting an office, a patient will be able to communicate with a doctor over a computer, tablet, or smartphone to describe symptoms. This monumental change in site of care will drastically improve accessiblity to care. Sensor technology will also become more precise, allowing physicians to ascertain complex information about a patient's needs and history.
3. Leveraging Big Data
Big Data offers a wealth of possibilities in the healthcare sector. The U.S. Department of Commerce generates approximately 20 TB (terabytes) of data every single day while the Harvard Business Review estimates that 2012 produced 2.5 quintillion TB of data in 2012 across all sectors. Since businesses, governments, and healthcare facilities are already collecting the data, the challenge lies in analysis and integration.
Over the next five years, healthcare workers and researchers will find new ways to accurately process Big Data. The IoT will open up new possibilities through connected devices, wireless communication, and predictive analytics. Although most organizations lack the technology, resources, and hardware to fully deploy Big Data in their decision-making processes, that will change as the decade passes.
4. Maximizing Security and Privacy
Healthcare IT News identifies security and privacy as the primary obstacles in the IoT for healthcare. Over the next five years, manufacturers and engineers will focus on creating secure devices from the outset instead of attempting to retrofit devices with security features. They will also find ways to limit their data consumption to avoid collecting data that could compromise a person's welfare.
There's an interesting dichotomy between the free exchange of data in the IoT and the need for discretion. Writing for CIO magazine, Bruce Harpham asserts that "Inappropriate sharing of health information has the potential to damage careers, harm reputations and worse. At the same time, digitizing and streamlining the sharing of health data has the potential for dramatic gains..." Harpham shares the concerns of many health care professional who view patient privacy as their utmost priority.
It's likely that legislators will find ways to codify and mandate privacy in the IoT sector. Until then, businesses and healthcare facilities will take the reins in protecting patients' data and using data ethically. Those who fail in this regard will suffer from negative reputations and public backlash.
5. Enabling M2M Communication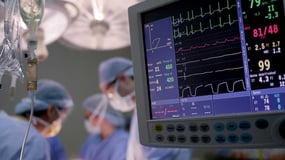 The Internet of Things doesn't just consist of numerous disparate devices. It relies on machine-to-machine ( M2M) communication so that Bluetooth-enabled devices can "talk" to one another. If a patient wears a gadget that alerts him or her to changes in physicality, such as blood pressure or heart rate, that same device can send information to a device in the physician's office or a computer at home via Bluetooth technology.
M2M has already started to make waves in the health care community. Experts in the IoT point to efforts by some of the major brands to enable device connectivity and increase sensor sensitivity. TJ McCue, a content strategist, believes that the IoT in health care will become a $117 billion industry by 2020.
"When you start to watch what big players are doing...you get a glimpse into how big this Smart Sensor opportunity is and why entrepreneurs and investors are paying attention to it."
M2M communication will increase in prevalence over the next five years. Not only will patient-centered devices communicate with healthcare providers' devices, but healthcare equipment will communicate interchangeably via Wi-Fi. Venues like imaging centers and cath labs will contain equipment that can communicate during procedures to increase accuracy and reduce the potential for human error.
We're Just Getting Started
The Internet of Things offers endless possibilities for the healthcare sector. As technology improves and as professionals gain control over Big Data and devices, patients, researchers, and healthcare providers will see positive changes reflected in treatment success and improved overall health.
Thoughts on how connected devices and the Internet of Things is shaping healthcare? Love to hear what you have to say in the comments below.