It's no secret that most manufacturers are looking to incorporate the Internet of Things (IoT) to make their products more competitive and profitable. For IoT Producers, or companies looking to add revenue from IoT services, the key to a successful digital transformation is a user-friendly application enablement platform (AEP) to build scalable IoT products, services, and applications.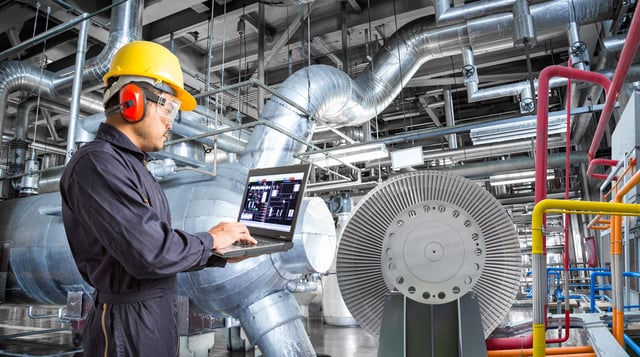 IoT Connected Products for OEMs and Manufacturers
According to McKinsey, IoT could enable $5.5 trillion to $12.6 trillion in potential economic value globally, including the value captured by consumers and customers of IoT products and services. More so, B2B applications are expected to account for the majority of IoT value creation with, manufacturing specifically creating up to $2.5 trillion in added economic value.
OEM Market View
Manufacturers already recognize the potential of IoT to create added value and new revenue streams, but many are still struggling to fully capitalize on IoT strategies and initiatives. OEMs increasingly rely on the products, tools, and services within the current IoT marketplace that can help them best accomplish their goals. While the IoT landscape is fleshed out in terms of standard players, Harbor Research notes, "many OEMs have been re-structuring their portfolios to drive higher valuations, but as traditional growth strategies have matured, many OEMs are re-focusing on software as a growth opportunity."
OEM Challenges
As OEMs pursue the growth opportunity represented by IoT, many are coming to realize that they do not have the in-house human resources to develop monetizable IoT applications. Unlike traditional software companies, OEMs typically do not have engineering teams dedicated to cloud infrastructure and services. Consequently, this barrier often prevents them from fully realizing the value of their IoT-enabled products. Moreover, finding employees to build IoT solutions, especially in OEM companies where cloud technology is not the core business, can be tricky. Exacerbating this issue is that the current supply of software developers and coders is far below the current demand. The Harbor Research report referenced earlier notes there is "500K unfilled developing and coding job positions" and, at the time of the report, only, "50K computer science graduates."
Opportunities
The situation demonstrates an emerging opportunity for simplified development tools that fill the gaps for OEMs struggling to build IoT applications with their available teams and resources. Application enablement platforms (AEPs) offer OEMs flexibility and provide ways to re-use and automate processes. Providing OEMs with an uncomplicated development platform allows them to quickly and easily create monetizable IoT solutions. Likewise, IoT platforms must be customizable and user friendly to aid in productivity while also offering security and convenience. The right tools for IoT will also provide both the edge and cloud software foundations upon which the organization can build and scale its IoT applications.
Success Stories
The success of a global industrial OEM, and Losant customer, demonstrate effective implementation of embedding IoT at the manufacturing stage to provide an enhanced customer experience. The customer's goal was to enable a proactive service model for its end users by building a remote monitoring solution that could identify potential problems with equipment before failures could result in costly downtime. A key requirement of the solution was the capability to simultaneously deliver remote monitoring data to the end user, service technicians, and customer operations management. While the customer made initial progress with their internal IT staff, they ultimately determined internal resources alone would be inadequate. With Losant's application enablement platform and involvement, the customer's industrial equipment embedded with IoT technology was able to deliver benefits far beyond the core operational value of the equipment, including increased operating efficiency and reliability, and reduced equipment downtime. These benefits and their expected value enabled the OEM to differentiate itself from competitors, lead progress in their industry, grow customer relationships, and pursue new revenue opportunities.
Examples like the one above reflect what the industry is seeing in many ways. ARC Advisory Group noted a strong interest in connected product design at its recent ARC Industry Forum in Orlando, Florida, where sessions on smart connected product design and manufacturing saw much traction. According to ARC officials, leading OEMs like Ingersoll Rand and GE Transportation are adopting and implementing IIoT solutions and technologies that support smart connected factories and products. These companies represent leaders and early adopters in IIoT. ARC also said that while the traditional requirements for good design were based on fit, form, and function, next-generation products must be designed to work within the IoT ecosystem. This will enable a digital transformation of production systems and supply chains.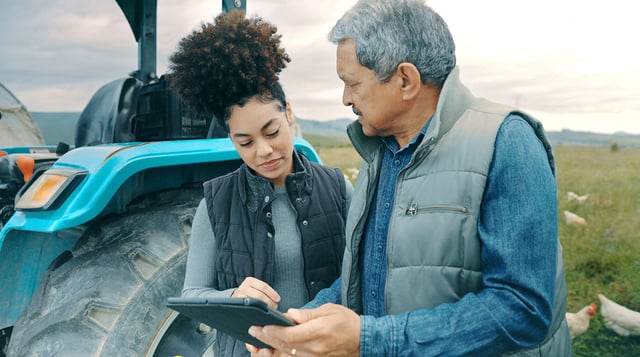 A good example of this is John Deere, which was spotlighted in Enterprise IoT Insights. "People don't get how sophisticated farmers are," says Lane Arthur, director of digital solutions at John Deere, the US maker of industrial equipment and machinery. "Connectivity has really changed the game for farmers," he added. "We have continued to add layers and layers of information, so our customers better understand how their farms are doing." The Harbor Research presentation referenced earlier notes, "If enabled with the right tools, OEMs and service providers can help disseminate these solutions to end customers due to their application expertise and existing relationships."
Moving from planning to implementing, monitoring, and making sense of all that data is where companies either go it alone or rely on the IoT marketplace. In our next blog in this series, we will look at criteria that help ensure a higher opportunity for IoT success. If you'd like to learn more about how Losant can help your organization meet its IoT application development needs, connect with us here.