In part two of this series, we explored how Losant's Embedded Edge Agent (EEA) allows OEMs to quickly and easily deploy IoT solutions that create added value by making their products more competitive and profitable. Integrating the EEA also creates an opportunity for OEMs to generate new sources of revenue through the monetization of data and services.
The applications of the EEA, however, extend beyond OEMs that manufacture their own controllers. The EEA creates an opportunity for IoT gateway, controller, sensor, and device manufacturers to deliver a more compelling product offering to their customers.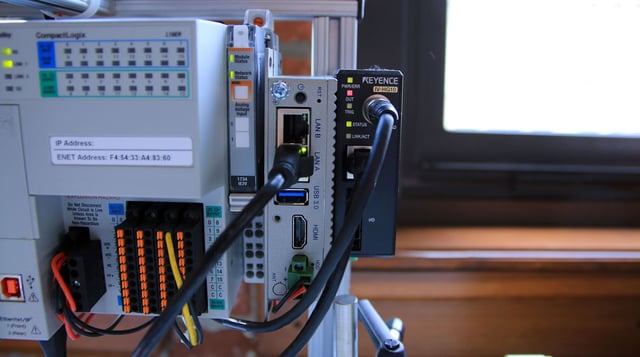 IoT Gateway and Controller Manufacturers
The EEA enables IoT gateway and controller manufacturers to enhance their own products, gain a competitive advantage, and reach a larger target market by offering OEMs a ready-made connected product solution. Integrating the EEA into an IoT gateway or controller allows manufacturers to offer an out-of-the-box edge application that greatly improves the product's value by allowing customers to remotely control and orchestrate the gateway's features using Losant's low-code workflow editor. This unparalleled control and agility over the device's functionality allow the gateway or controller user to dynamically change the behavior of custom applications without changing code. The addition of the EEA further allows IoT gateway and controller manufacturers to future-proof their products by providing the ability to extend and augment their functionality after it's delivered to customers without difficult and time-consuming firmware updates for their customers.
IoT Sensors and Devices
The fact that the EEA does not require an operating system makes it an ideal fit for IoT sensor and device manufacturers. In addition, the ability to embed the EEA directly into a device's firmware greatly extends the flexibility of IoT sensors and devices by facilitating remote updates without requiring code changes or over-the-air (OTA) firmware updates. The EEA also adds the speed and agility of Losant's low-code drag-and-drop environment, allowing device developers to control and customize their devices in entirely new ways.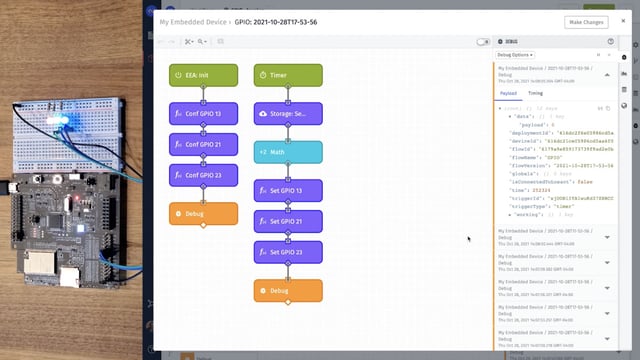 Losant's Embedded Edge Agent brings our Visual Workflow Engine to much smaller resource-constrained devices and gateways. The speed and agility of the EEA low-code environment can help you to enhance your product for broader market appeal. Whether you are an OEM or an IoT gateway, controller, sensor, or device manufacturer, the EEA delivers the capabilities needed to expand and enhance your product portfolio. Connect with us if you would like to discuss how you can easily add Losant's Embedded Edge Agent to your product line to offer an out-of-the-box edge application to your customers.