UPDATE: THE OFFER HAS NOW EXPIRED.
For a limited time, we offered a free Losant builder kit for our first adopters who signed up to use the developer platform. Here's a quick update on the kits, details on what it includes and why we did it. Missed the offer? You can still use our platform with many hardware modules available today.
The Roll Out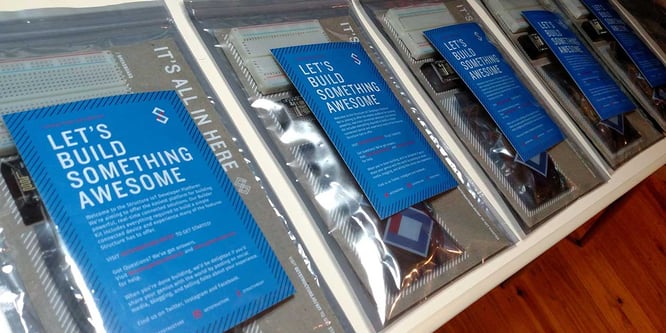 I'll lead off by answering what everyone who's already registered for a kit is is wondering: When will I get my kit? The good news is that the first batch of kits are shipped out Friday. We'll be packing and shipping in batches throughout the next few weeks, so if you're just now ordering this week, it could be a few more weeks to get your kit.
What's in the Kit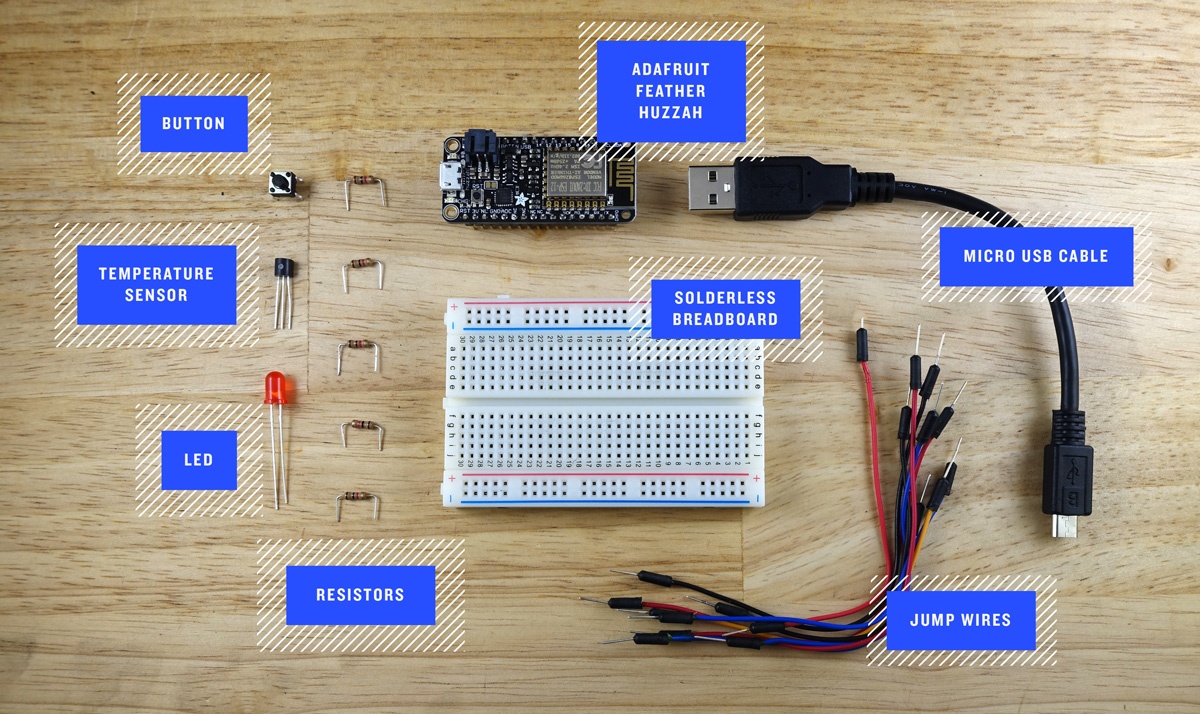 The Losant Builder Kit includes everything you need to build a few cool connected projects and explore the features and capabilities of the Losant platform. Here's a run down of what's inside.
Adafruit Feather HUZZAH ESP8266 compute module
Button
LED
TMP36 temperature sensor
Solderless breadboard, jumper wires and resistors (trimmed and bent)
Micro-USB cable
Special note from Losant
Why Adafruit Feather Huzzah?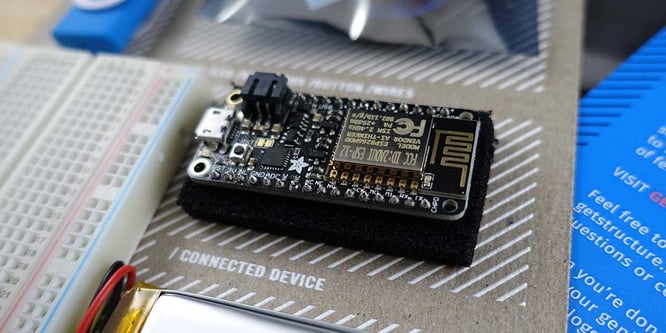 We've chosen Adafruit's Feather HUZZAH as the compute module for the kit because it's a super reliable, great all-around performer in a nicely compact form factor. We often refer to it as a "Wi-Fi workhorse" given its decent power and features - especially for the price.
No Soldering Required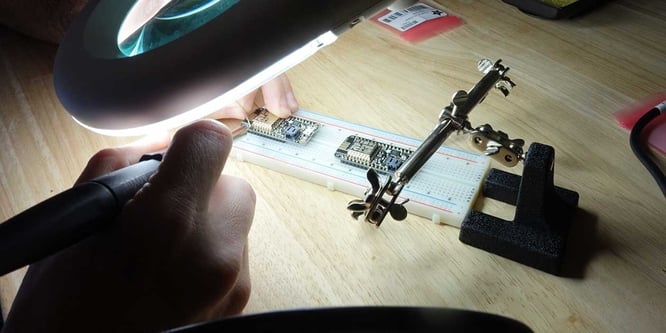 One of the best things about our kit is that we've taken care of the time consuming set-up stuff like soldering the ESP8266's headers (Adafruit Feather HUZZAH ships with headers unsoldered) and trimming / shaping the resistors. Unless you're looking to brush up on your soldering skills this is great news for you.
Kit Tutorial
In addition to the hardware and electrical components, we've developed a series of straightforward and simple tutorials to walk you through building the project. This will allow you to get familiar with many of the key features and functionality of the Losant platform.
Why Are We Giving Out Kits?
We're not a hardware platform. Why give out IoT hardware kits? To be clear, Losant is a cloud platform. Our kit isn't proprietary. Everything in our builder kit is available for purchase on sites like Amazon.com and Adafruit.com.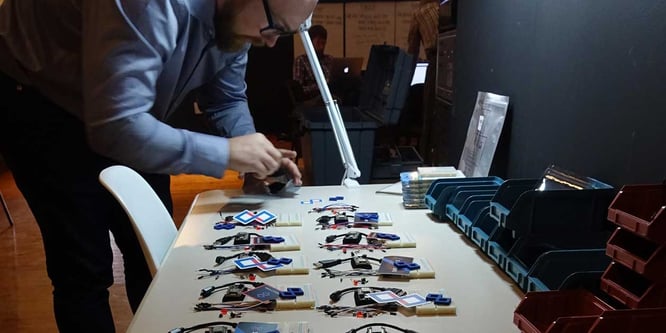 The value of the kit is that it includes all the pieces needed to build a few simple projects and get familiar with Losant's platform. We want to inspire and equip developers and makers to be able to build connected solutions - whether it's for a fun hobby, large home automation project or a complex manufacturing automation solution. We want to empower the world to build.
Outside the U.S.?
Unfortunately it is cost prohibitive to ship outside the U.S. at this time. We're exploring options to allow international shipping in the near future.