This Month In Things is a series we created to give you a quick round-up of exciting and interesting happenings in the IoT world. If videos aren't your thing, we have the text version below.
Amazon and Microsoft Agree Their Voice Assistants Will Talk (to Each Other)
Jeff Bezos envisions a future where multiple AIs will talk to each other. In the near future, Amazon's Alexa and Microsoft's Cortana will be able to communicate with one another. Cortana users will be able to access Alexa's smart home and Amazon.com features, while Alexa will be able to access Cortana's office and productivity features.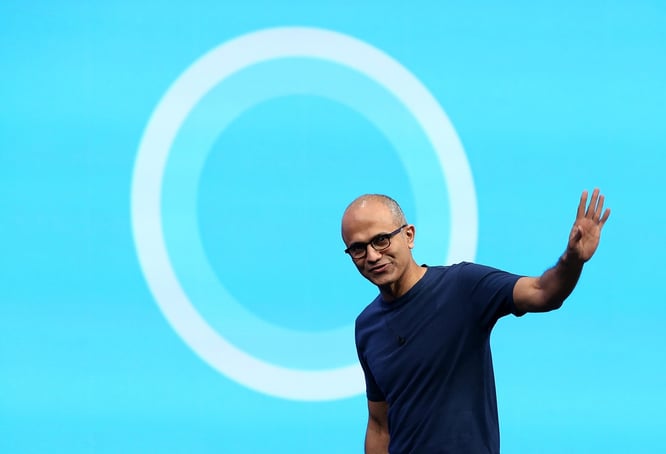 So, what does this mean for IoT? We can imagine a future where one day there may be one familiar interface that allows you to communicate with different AIs — each AI with their own specialty.
Staples Easy Button Gets IoT Makeover
In the early 2000s, Staples did an astonishing job marketing the Easy Button. Now, as technology permits, Staples can make this dream come to life. Staples is creating an Easy Button ordering system that's similar to the Amazon Dash Buttons.
The Easy Button will provide an ordering interface for its authorized business customers. Staples will focus on B2B and compete head-on with Amazon.
Goodyear Debuts 'Fitbit for Tires'
This month, Goodyear partnered with Tesloop, a car service company, to create a "Fitbit" for tires. This new disc-shaped sensor will be able to sense tire pressure and report data to the cloud.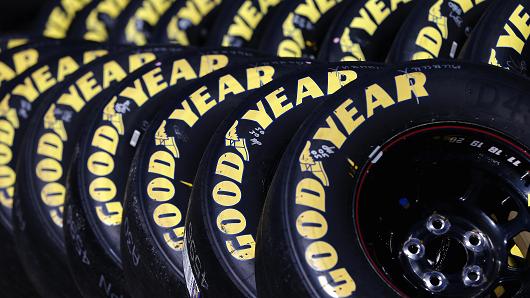 Today, higher-end cars already have technology similar to this. But, this new system is crucial for autonomous vehicles deployed in fleets. With this technology, autonomous vehicle maintenance will be managed from the cloud and Goodyear will be able to automate tire maintenance.
Iridium Exploring Advanced NewSpace Satellite IoT Opportunities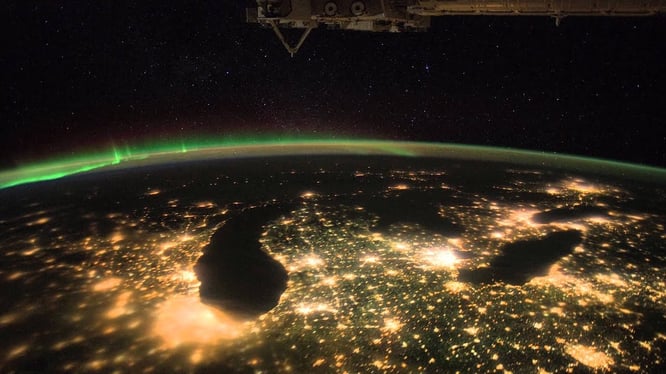 Iridium Communication is investigating ways to offer an IoT network from space. In partnership with Magnitude Space, Iridium looks to create a low-powered global network that can service IoT devices on a global scale. Iridum intends to launch Q2 of 2018.
Domino's and Ford To Test Self-Driving Pizza Delivery Service
Domino's and Ford have partnered to experiment with a self-driving pizza delivery service in Ann Arbor, Michigan. The two companies want to test if this use case is appropriate for self-driving cars.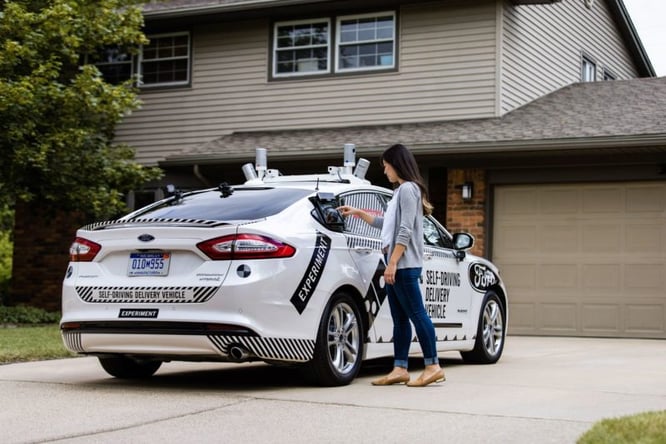 Here is the golden question: Will customers be comfortable with walking outside of their homes, inserting a code on the car, and retrieving the pizza from some compartment? Obviously, there is a long time before this is offered to consumers, but Domino's and Ford want to start researching and testing this technology as soon as possible.
Dormant, yet Always-Alert Sensor Awakes Only in the Presence of a Signal of Interest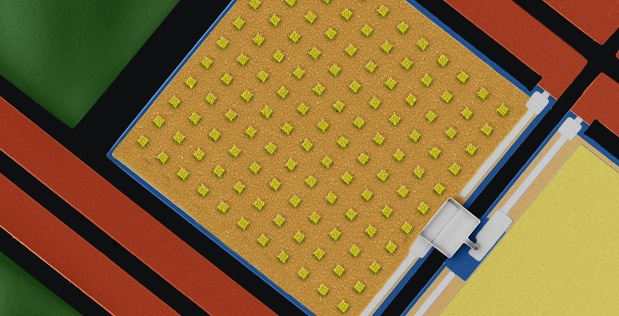 Researchers at Northeastern University set out to achieve an impossible task: building a sensor that can remain dormant for years without drawing much (if any) power. However, when a special detection event occurs, this sensor can wake up and emit a signal to alert someone. Using infrared sensors, the researchers were successful. This project is supported by the N-ZERO program, which is meant to develop technology for national security. Overall, this type of sensor is useful for a wide variety of use cases, and it's a huge win for IoT.