The 2016 Olympics in Rio has been one of the most exciting in recent history - with what seems like multiple records broken daily, huge first-ever moments and dramatic finishes throughout. The games - as well as the technology being used - has dominated our "watercooler" conversations here at Losant. Of course we're most interested to see how Internet of Things technology like connected wearables and real-time sensor data are allowing more precision, improving athletes' performance and keeping people more safe. Here's a list of our favorites from Rio.
Olympics IoT Technology You Can Buy
The Wearable Used by Phelps, Lochte and Lowry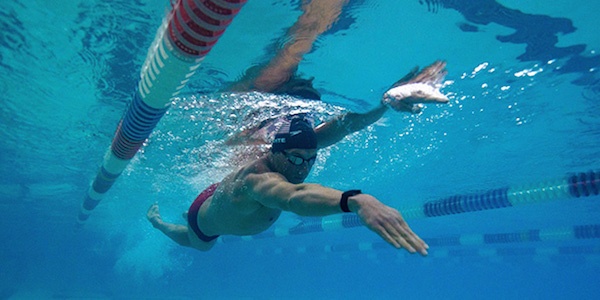 Wearables have long since gone mainstream. No breaking news there. However, when Olympic athletes like Michael Phelps, Ryan Lochte (who incidentally wasn't wearing his on the infamous night of partying) and Kyle Lowry all use one that until recently was available only to an exclusive list of elite athletes, it's worth taking note. These athletes and others used WHOOP to improve their training regimens ahead of competition in Rio. It seems to have worked out okay for Phelps (then again, there's the cupping too).
The WHOOP bracelet tracks data on the user's sleep patterns, heart rate and physical exertion during training. Within a few days, the device provides recommendations on everything from how much sleep the user should get to whether the strain they're placing on their bodies is outweighing their ability to recover, providing users with a blueprint of how to change their habits to improve performance. Until recently, these super hi-tech bracelets were only available to elite athletes like Phelps and LeBron James. They're now available to the public, though only in limited quantities.
You can order a WHOOP Strap 2.0 here for $500 USD.
---
Hacking the Warm-Up Routine With Neuroscience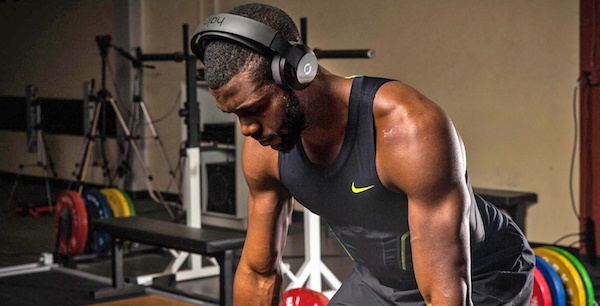 How often do you hear the athletes and sportscasters talk about the mental aspect of the games? At this level - where outcomes are often decided by fractions of a second - what's going on inside an athlete's gray matter is often more important than what's going on with the rest of their body. Virtually every athlete in Rio dons headphones during their warm-up routine. But at the games in Rio, many of them aren't listening to a favorite playlist to get psyched up for competition.
Many athletes including U.S. sprinters Mike Rodgers and Hafsatu Kamara can be seen wearing a headset from Halo Neuroscience to get their brain in gear. Halo aims to give athletes an edge by tapping into neuroscience. In a process called "neuropriming," the headset applies light pulses of energy to stimulate the brain's motor cortex. When paired with athletic training, the process can lead to better strength, "explosiveness" and skill.
You can buy a Halo headset online here for $750 USD.
---
Smart Eyewear Serves Up Data, Keeps Eyes on the Road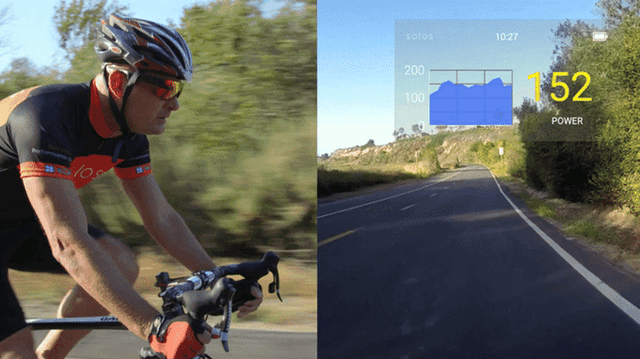 Google Glass may (or may not) be done-for, but smart eyewear was very much alive and in use by the U.S. Olympic cycling team's training for Rio. High-tech "smart cycling eyewear" from Solos streams data from sensors monitoring everything from the cyclist's health analytics to the current cycling session. Data captured and displayed include heart rate, speed, power, pace, cadence, distance, duration - as well as various other types of data that can by synced via Bluetooth and ANT+ data. The information displayed allows the cyclist to make real-time adjustments during the training session. After the training session, the data captured also allows the athlete to customize workouts to optimize performance levels.
Some of the data available on the heads up display wasn't previously available in real time at all, which is a huge help. Still, even data that was available before wasn't easily accessible. Before using Solos, cyclists would have to break stride or even stop completely to grab a quick glance at their wrist, phone or mounted display. Having everything visible in the cyclist's field of view allows them to continuously monitor data while keeping eyes on the road - improving safety and avoiding disruption.
You can back the Solos on Kickstarter here. MSRP will be $500 USD.
---
Olympics IoT Technology You Can't Get
Swimmers Use Tech from BMW's Autonomous Vehicles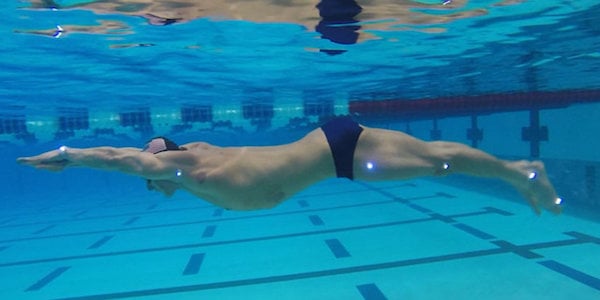 BMW designs and manufactures some of the most athletic cars on the road, which only makes sense that their technology would be used to help optimize training for Olympic athletes. The U.S. Swimming team introduced some of BMW's technology adapted from the LED lighting system in its BMW's autonomous vehicles to improve their times.
The LEDs are strapped to the swimmer's wrists, shoulders, hips, knees, ankles and toes using 3D-printed mounts. An underwater camera captures movement and feeds the data into motion-tracking software to break down the swimmer's movements. This allows swimmers to make subtle adjustments to their stroke - reducing drag, increasing power and ultimately tap those uOmega sensors sooner.
---
Lasers and Sensors Help Simplify Judging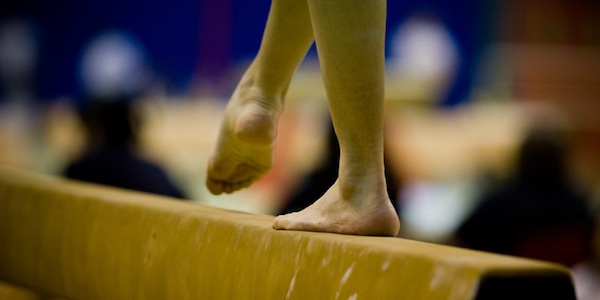 Gymnastics is one of the most visually entertaining events to watch. However, trying to make sense of the judging and scores can be maddening for the casual spectator. Often even the athletes, coaches and commentators themselves are left guessing as to exactly why and where deductions were taken.
In attempt to help bring more objectivity, simplicity and transparency to those mysterious scores, the Japan Gymnastics Association is teaming up with Fujitsu to use 3D laser sensors and 3D data processing technology to track gymnasts' joint position and technique. Though too early for Rio, the new technology is expected to be used at the 2020 Olympics in Tokyo.
---
3D Printed shoes mold to athletes' feet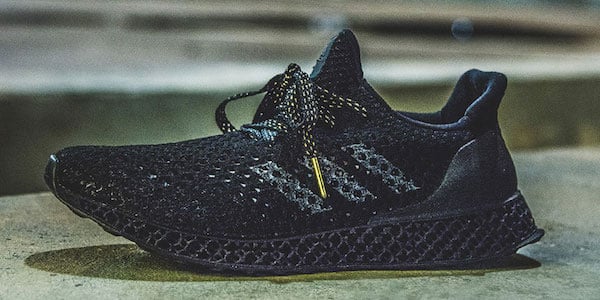 I'll admit that these shoes aren't Internet connected (yet). But they're so cool that I'm including them in our list. Sneakerheads around the world have been anxiously awaiting the chance to slip their feet into the new high-tech Futurecraft kicks from Adidas ever since they were announced last year. These 3D-printed sneaks feature a 3D printed sole that can be customized to the wearer's needs. Instead of a traditional solid sole, Futurecraft soles are constructed (printed) as a 3D mesh that makes it significantly lighter than most other running shoes, as well as likely enhancing the soles' spring effect.
Adidas has finally begun rolling out their highly anticipated Futurecraft shoes, however the list of recipients is highly exclusive. In a slick marketing move, not only do you have to be an Olympic athlete to get a pair, Adidas is awarding them to only Olympic athletes who win a medal. Adidas is even matching the shoe string color to the medal, with gold medalists receiving shoes with gold shoe strings, silver medalists receiving silver strings and so on.
---
Do you know of any cool technology used at or in training for Rio that was worth noting? Let us know about it in the comments below.