I've had the opportunity to celebrate twelve fantastic Father's Days, from which I've received some awesome gifts including numerous ties, socks, tools and the occasional fancy headphones. All good, but 2016 is the year of makers and hackers and the Internet of Things - with no shortage of kits and hardware available for developer dads. Here's my list of some of the best kit options out there to check out.
---
Seeed Studio Grove Starter Kits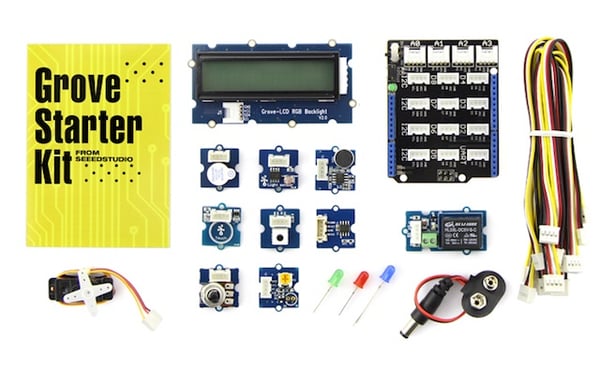 Grove kits are some of the most well-known and long-established names for kits to get started working with sensors and building connected projects. Seeed Studio offers a variety of kits for different platforms including Arduino, Raspberry Pi and Intel Edison.
Basic components combined with great documentation makes Grove kits a great choice for folks just starting out. Note that most of Grove's kits don't include the actual compute unit so, you'll need to buy that separately. Good options to check out:
*Note dev board not included
---
Particle Maker Kits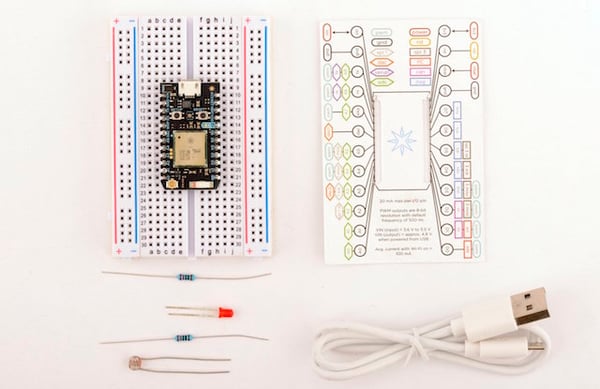 Particle offers a number of good options that work specifically with their proprietary hardware, Photon and Electron. Particle kits are specifically worth checking out if cellular connectivity is of interest. Fortunately Particle offers all-inclusive kits that include either a Photon or Electron dev board.
Set up and onboarding are a bit more advanced than other platforms, so it's not as ideal for beginners. Fortunately, the Particle also has great documentation and has built a strong builder community, so intermediate to advanced makers should be in good shape. Here's a few best choices for makers:
---
Hologram Sensor Kits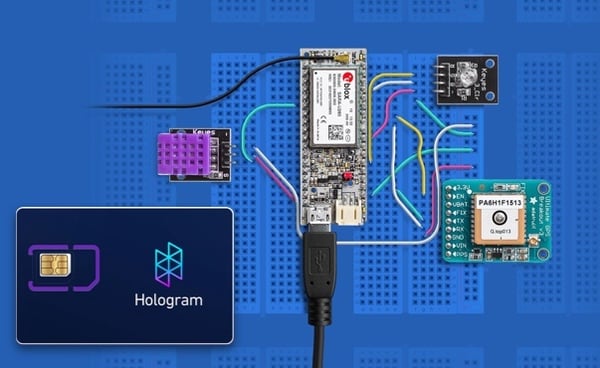 A newer face on the cellular dev board landscape, Hologram's kits based on the Dash dev board are also focused on cellular. A couple options are available, including a generic maker-type kit with all kinds of cool sensors as well as a purpose built Asset Tracker Kit if you're looking for kit with some usefulness vs just learning and exploration. Their kits include a lot of great hardware and sensors, including their new programmable SIM card.
Like the others on this list, Hologram offers great documentation and the Hologram developer community is expanding rapidly, so intermediate to advanced makers interested in cellular should be able to easily explore ideas, find answers and get support. These are a couple great options for makers:
---
Losant IoT Kits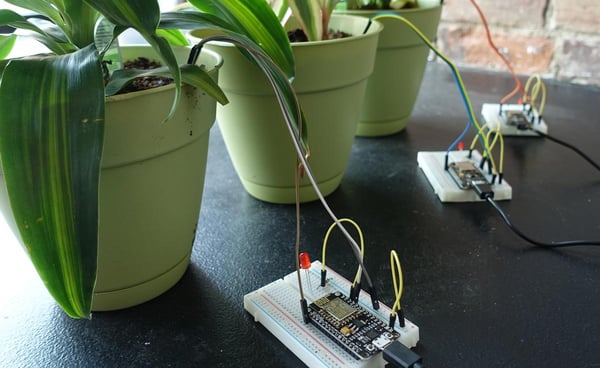 Losant offers several developer-focused, purpose-built kits that are designed to solve everyday problems like a moisture sensor kit that tells you when to water your plant and a door sensor kit to monitor door and traffic activity, as well as a basic builder kit that helps get started building IoT applications.
All the kits include all the hardware and components required to get started building a project - including detailed step-by-step tutorials and free access to the Losant IoT platform. These are ideal if you want to easily visualize data from your sensors and build reactions to your data from the sensors you've connected. Detailed documentation and an engaged community help make sure you get your connected project built quickly and easily. For a limited time, use discount code TECHDAD15 to save 15% off any kit at the store.
---
Adafruit AdaBox
Okay, this isn't really a kit, but I'm so excited about that it that I'm including it this list. I've heard so many people ask about a service similar to AdaBox, Adafruit's new subscription service launched just a few weeks ago. Building on the success of services like Trunk Club and Birchbox that ship you a variety of new goodies every month, Adafruit is doing the same thing for sensors and maker gadgetry.
And of course Adafruit has one of the best communities and great support, so no matter what the fun, mystery sensors you get - you'll find great support to get you pointed in the right direction.
---
Have you worked with any good maker kits that aren't on this list that you'd recommend? Share it the comments and I'll check it out!