IoT allows companies to gain an understanding and insight into what was previously unknown information. With this new layer of data, companies can understand how their devices or missions affect the environment. And with the ability to connect many devices to the internet, they can gather data from unlikely sources like animals, plants, or lights.
Here are 4 ways companies are using IoT to save our planet.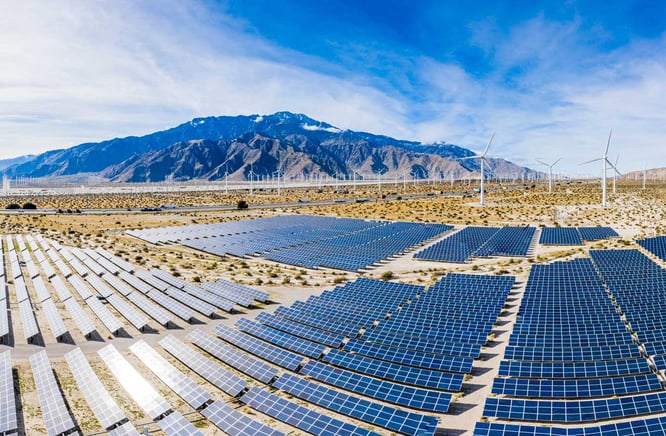 1. Use
IoT

for Renewable Energy & Clean Air Initiatives

Monitoring renewable energy sources like wind or solar power helps companies ensure they are getting the most out of their units. Remote monitoring, an IoT use case, allows companies like Behr Tech to improve asset performance.

"By combining different data like solar radiation, temperature, wind speed, dust levels and energy outputs of individual panels, grid managers can uncover low-performing units and potential causes." Improved solar farm performance and using each unit to its fullest potential eliminates wasted energy.

Losant's client, Project Canary, had one goal: to protect the environment by eliminating unintended natural gas emissions into the earth's atmosphere with renewable energy. Before working with us, the only means of tracking natural gas emissions was to physically inspect each producing site with an expensive, highly specialized infrared camera. This was effective during the inspection, but should a leak occur shortly afterward, it would go unnoticed.

After working with Losant, Project Canary developed a real-time data monitoring solution that could report natural gas emission levels and, should a leak occur, raise an alert for quick maintenance and contributed to their goal of eliminating energy waste.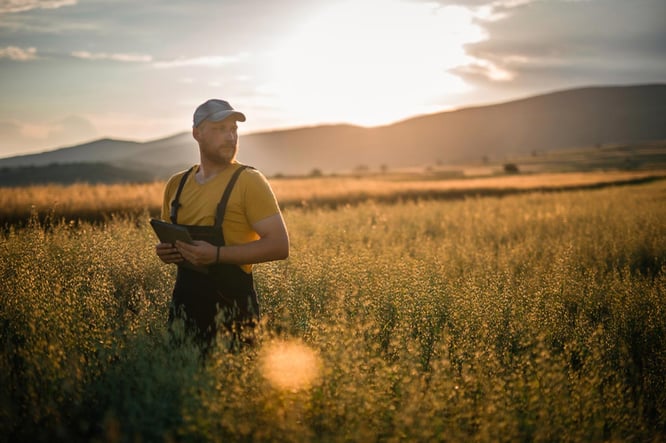 2. Use Smart Farming to Keep Crops Healthy & Reduce Pollution
Smart Farming and IoT data give farmers an insight into their crops like never before.
Steven Mirsky from the USDA says, "A whole host of variables impact farming conditions, but keeping better track of few metrics — such as insect levels, disease, weeds, water, and nutrient dynamics — can give farmers better intel on their crops." USDA's program marks the latest government foray into the Internet of Things, and an interest in building the infrastructure necessary for data-driven decision-making. Keeping crops healthy and plentiful keeps the land and air clean for all of us.
Losant's client, Knode, used IoT & Losant for smart farming. Knode can now track the flow rates on water lines and the water level in each of the bulk storage tanks using dashboards with conditional alerts for management to monitor water activity.
The solution reduced the need of driving around the farm and saves countless hours and energy. Most importantly, the farm could reduce the electricity bill and improve animal conditions with a reliable water supply.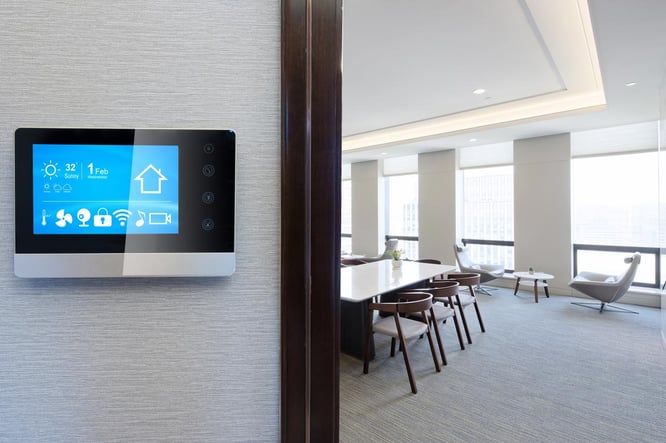 3. Implement a Smart Environment To Save Energy
Reducing the amount of energy in an office space is important and can save money, but more importantly, it is a great way to reduce energy consumption. Companies implementing a smart environment will use products like Cree's Smartcast Technology to control the lighting in an office. The lights can be put on a timer or be motion-activated. That way, they're only used when needed. You can manage timers, usage, and get new insights on opportunities for additional efficiency using an IoT platform like Losant.
Smart Campuses like the Cincinnati/Northern Kentucky International Airport are using IoT devices and Losant's Platform to track consumables like toilet paper and paper towels in their restrooms. Tracking consumables provides companies with an exact measurement of usage to prevent unnecessary waste and optimize inventory.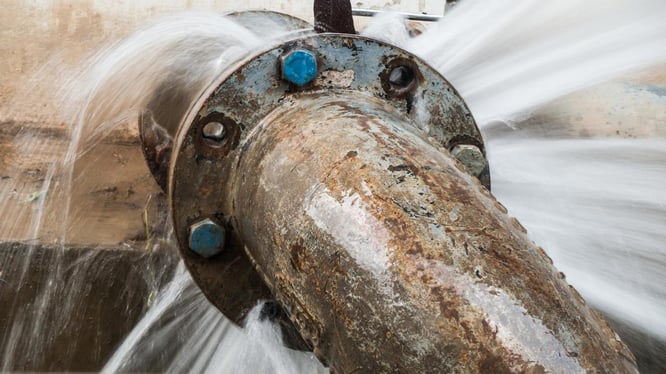 4. Implement a Water Conservation
IoT

Solution

Losant customer, Clark Construction, used leak detection devices to stop undetectable leaks on their construction sites to conserve water.

When a leak occurs, our platform allows you to provide notifications to your workers before extensive damage and wastefulness occurs. Using leak detection provided Clark Construction visual insights into water delivery and consumption on sites.

IoT offers an excellent opportunity for companies to save energy, conserve water, and make a cleaner earth that we all share. In addition, solutions like asset tracking, remote monitoring, and smart environments help businesses innovate, reduce costs, and create additional revenue streams.

Take some time on Earth Day to think about what you and your business can do to save the earth. Or, if you have an IoT application built on Losant's platform that contributes to a better environment, we would love to hear from you.