Every November we take time to give thanks to the people who have affected us. Thanksgiving is a time to spend time with the family, reflect on the good things we have, and eat turkey. In order to make this the best Thanksgiving possible, I've put together a list of the five Internet of Things gadgets that can push this holiday to the next level.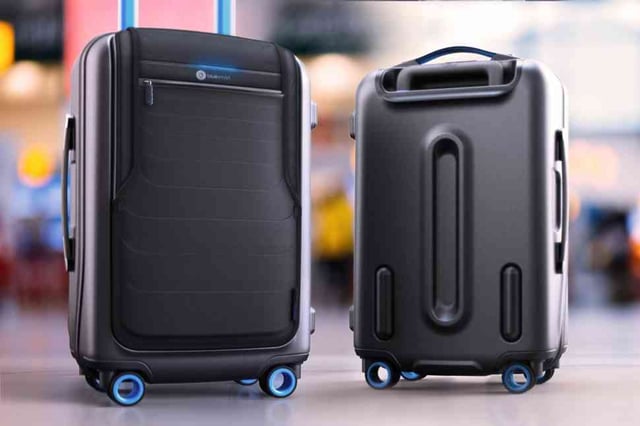 Over 46 million Americans travel for Thanksgiving. That means a ton of bags are packed and moved all over the country. The worst that could happen is to start the holiday off with lost luggage. Well, the Bluesmart suitcase is here to help save the day. With built-in capability to know exactly where your clothes are at all times and alerts to make sure you don't leave them behind, you have one less worry.
The Bluesmart comes with all the above and a lot more. The Bluesmart will help get your precious items from point A to B.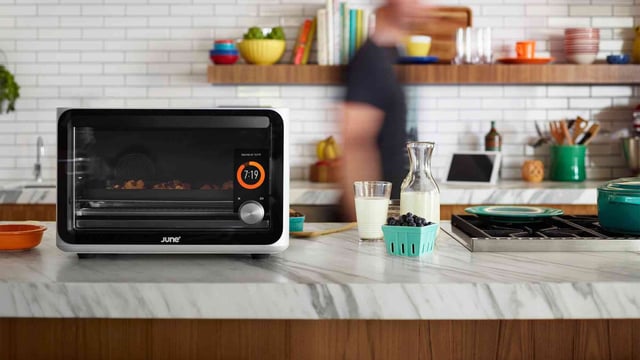 There will be more than 46 million turkeys cooked and eaten this Thanksgiving - that's nearly 20% of all turkeys raised in the year. If you're responsible for one of those many turkeys, it becomes an all day affair. The goal? To make sure that the family and friends get the tastiest bird possible. The June oven tries to ease the pain with its connected oven.
June lets you control and view your food cooking from your mobile phone. This makes sure you're never out of reach from your oven. It also has the ability to identify the food with its built in camera. Then June will weigh it and recommend a cooking program. That'll help take a bit of stress out of making the perfect meal.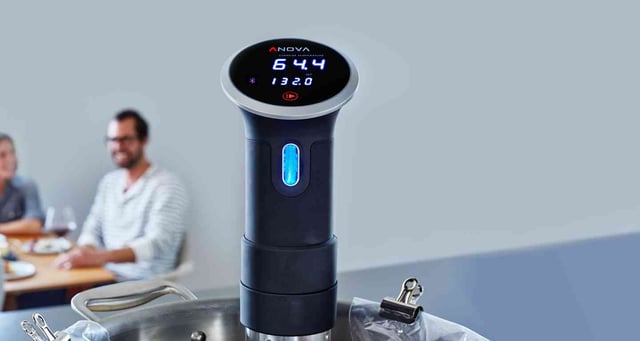 Want to try something a bit different this year for your turkey? Well, give sous vide a try. The style of cooking has been possible in industrial kitchens for a while but a bit of a stretch for the average home chef. The Anova is trying to make it simple for anyone to take advantage of the cooking technique. It gives you the ability to take any pot and turn it into a state of the art sous vide machine. Combined with the connected mobile app, you have full control while entertaining guests.
As a bonus, the Anova company even experimented with the correct way to sous vide turkey. You can read about it on their blog.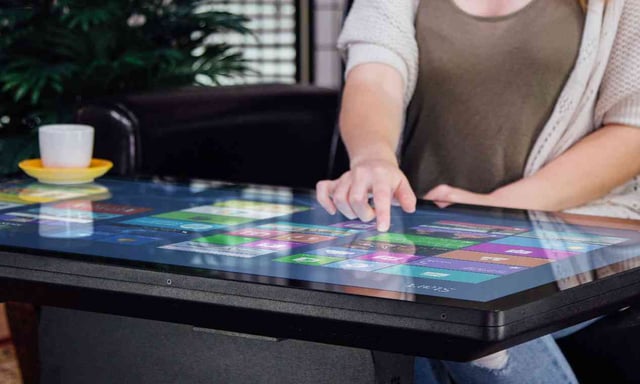 As people come together for Thanksgiving, there is a lot of entertaining that must be done. A big part of this is finding something for the little ones to do while dinner is being prepared. I think I've found the perfect companion - Duet Multitouch Coffee Table. Just imagine your little niece playing Angry Birds on a 40" touch screen coffee table. However, in between games you can check on the bird in your smart oven, get the score from the football game, and pull pictures off your iPhone.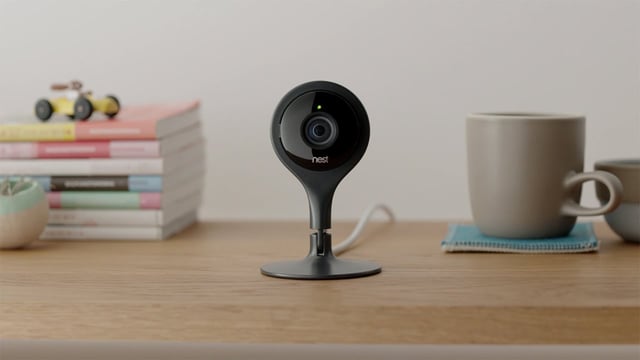 There's nothing new about having cameras at holidays. Yet, there is something to be said for using your security system as a photo taker. The new Nest Cam has some great functionality to allow for taking snap shots from your phone anywhere you could be. Maybe even more exciting is the ability to turn your great day into a time lapse video to share to the world.
New connected IoT devices are coming out everyday. This list is just a small slice of the possible useful things out there. Explore what else is out there and find your favorites. Happy Thanksgiving all.
P.S. The random facts included in this post were obtained from CNN's "Thanksgiving by the Numbers".