This holiday season, we at Losant decided to do something a little bit different. As a tech startup you'd probably expect us to send an email with holiday well wishes or maybe even a nice holiday blog post. Well instead of the typical approach, we decided to launch an interactive space for a weekend open to the public for all to come and experience what you can do with The Internet of Things.
The popup space is about having fun, enjoying the holidays, and learning about The Internet of Things. We've combined our abilities with those of several great partners to build a shop that can show you how IoT can solve many potential Christmas problems. We developed solutions inspired by a number of issues the Griswolds have in Christmas Vacation.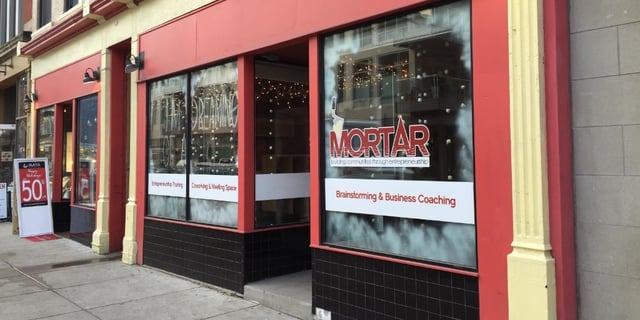 Shop Information
Friday December 18th
4pm - 9pm
Saturday December 19th
12pm - 9pm
Sunday December 20th
12pm - 6pm
What to Expect
While stopping by you can enjoy the installations, talk about what IoT is, and even buy the technologies we used. We have lots of good stuff lined up - including live music (Saturday afternoon), frequent drop-ins by the Jolly Old Elf himself and plenty of Christmas Vacation themed fun. There will be enjoyment for everyone - regardless of age or technical acumen. And maybe even drinks and snacks if we're lucky.
You can keep up with all of the happenings on the Losant Twitter account and on the special micro site for our shop. We'll be pushing out a ton of content over the weekend and after.