Industrial IoT has already made a significant impact on factory floors across the globe. The influx of machine data has improved outputs and OEE, enhanced equipment lifespans, and new approaches to maintenance. However, while many organizations have already internally benefited from the digitization of equipment and processes, fewer have been able to create a working model to sell the services that digitized products and processes provide.
Today, forward-thinking OEMs are in a unique position to use the benefits of IIoT to offer machines-as-a-service. By combining sensors with an IoT platform, edge computing, and cloud storage, OEMs can move from a one-time sale of a machine to charging customers based on machine use and services - securing stable revenue for the future.
In a recent MachNation podcast, when asked about key enterprise IoT investment trends, Losant CEO Charlie Key said: "We're going to continue to see this trend over the next three to five years, where equipment manufacturers are starting to include capabilities from a communication and a sensor standpoint ... to do remote monitoring and grow understanding [and] build a better service model around pieces of equipment in the field and on the factory floor. We're going to see that come together as the machines-as-a-service business model. That's going to continue to happen." Listen to the complete ten-minute interview here.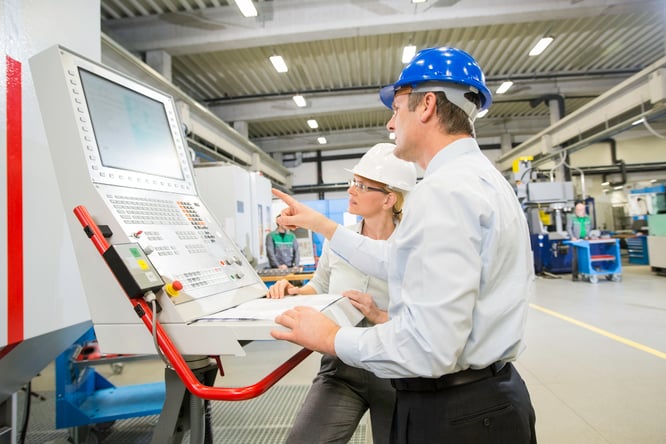 What Is a Machine-as-a-Service?
A machine-as-a-service uses connectivity with industrial IoT touchpoints to deliver information about real-time operations. A machine-as-a-service extends the reach of a machine's capabilities to meet business-wide goals and is also know as equipment-as-a-service, or product-as-a-service. The information that becomes available about real-time operations is invaluable to the customer and the provider. It requires a shift in thinking of a machine not as an asset, but as an integral part of the business.
On the customer's side, access to visualized data about a machine's productivity creates a new level of awareness for all stakeholders involved in the supply chain.

On the OEM side, access to real-time and historical data from equipment in the field helps create optimization opportunities and predictive maintenance models.
The Future Business Model for OEMs
The IoT-enabled machine-as-a-service is an incredible opportunity area for OEMs. In a survey conducted by McKinsey and the Association of Equipment Manufacturers (AEM), it was discovered that manufacturers that sell services in addition to products have twice the earnings before interest and taxes (EBIT) of OEMs that don't. The potential is so strong that one writer dubbed it the new business model for OEMs.
When cross-functional teams view data as a business asset, it can provide new value to customers and new revenue streams to providers. Relationships with customers are established in place of single transactions. These relationships drive new opportunities for growth including subscription services for maintenance, part replacement services, equipment monitoring, and more. Removing the obligation of ownership and maintenance solves a host of problems for customers. Here are some benefits provided by introducing the machine-as-a-service model.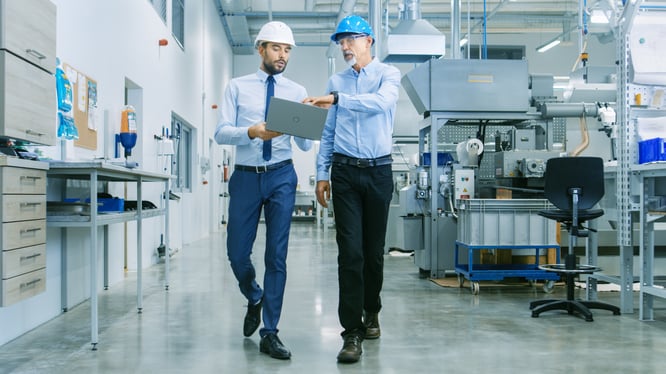 Managed maintenance -

By having access to data on the internal conditions of its machine in real time, OEM providers can help customers save costs by enabling the switch from scheduled preventative maintenance to condition-based maintenance. Even legacy machinery with PLCs can be retrofitted using edge computing and the right IoT platform.

Improved customer relationships -

Because machines-as-a-service are connected, a customer can be alerted about a failure well before it happens. Additionally, the manufacturer can become a partner for the lifetime of the equipment, offering part replacement services or quality control services. The consistent monitoring of a machine's internal systems helps to promote longer lifespans of the equipment.

New business models -

Some businesses are selling manufacturing equipment for less, or leasing, and then charging customers based on performance or output. The reduction in the capital investment of equipment opens the door to new business models and new customers with leaner operations.

Product optimization opportunities -

OEMs have an advantage when integrating IoT into products. Collecting large amounts of data from similar machines in the field can help provide the historical data needed to establish models for predictive maintenance and machine learning.
How Does IIoT Make Machine-as-a-Service Possible?
The first step to creating a machine-as-a-service is producing a virtual representation of a machine or process, also known as a digital twin. By tapping into existing sensors, or installing new ones during manufacturing, and collecting the data coming off of those sensors with gateways, stakeholders can then visualize the data within an IoT platform. The Losant Enterprise IoT Platform enables manufacturers to visualize equipment data from one to millions of touchpoints. When a team can visualize data about processes with cloud-based technology, it can be monitored from anywhere. It also increases the predictability of uptime and impact to the supply chain.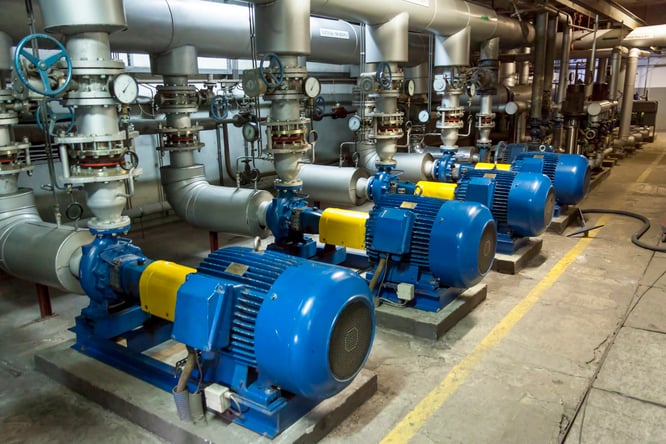 What Are Some Examples of Machine-as-a-Service in the Market?
Consumers have an abundance of as-a-service options, including car leasing, Airbnb or home rentals, mobile device upgrade plans, clothing rental companies, and more. In the industrial machinery, products or machines-as-a-service have appeared for compressed air, valves, robots, water pumps, smart lighting systems, and even passenger trains. Rolls Royce and GE have examples of offering jet engines as-a-service. In this model, clients pay for the hours the engine is used while the manufacturer owns the machine and provides maintenance. The air pump company, Kaeser Compressors, has shifted from selling pumps and compressors to selling compressed air-as-a-service.
Providing a powerful user experience is equally important to the model as the data. If you are an OEM interested in integrating industrial IoT to create a machine-as-a-service opportunity for your organization, talk with one of our experts and consider the Losant Enterprise IoT Platform. You can test out every feature in the Developer Sandbox for free, then transfer your work when you are ready to scale up to production. Losant is one of the few IoT platforms that enable the creation of multi-tenant applications to enable you and your customers to view real-time data across divisions and regions in global organizations.