The business benefits of IoT are clear. Many industries have embraced IoT solutions to develop new revenue streams; preserve resources and cut overhead; or for the expansion of anything as a service (XaaS).
In Germany, an elevator manufacturer is using IoT to deliver data from the many working parts of elevator systems to design predictive maintenance solutions.
In Ohio, a facilities department is using IoT to monitor product usage to immediately respond to customer needs and better manage staff labor and resources.
In New Zealand, farmers are using IoT to monitor water usage, prevent waste and measure gallons used.
Progressive industry leaders who have already embraced digital transformation are zooming past the realization that IoT systems empower their organizations with data insights that enhance client engagement. Today, those leaders are engineering IoT solutions with edge computing to do it more effectively.
Edge computing will undoubtedly provide the next level of efficiency for IoT solutions.For enterprises looking to build a powerful, scalable and secure IoT solution, it only makes sense to incorporate edge computing.
Why? Well, for starters, Forbes has named edge computing one of the top trends for digital transformation in 2018.
IoT incorporates devices, sensors and data sources to send data from the field to the cloud to help businesses make real-time decisions. Edge computing uses connected and non-internet connected devices — anything from existing PLCs, motion sensors and gateways — to process data near where it is collected. So, instead of sending all of the data to the cloud, edge computing can process data and send a smaller selected set, accelerating the delivery of data.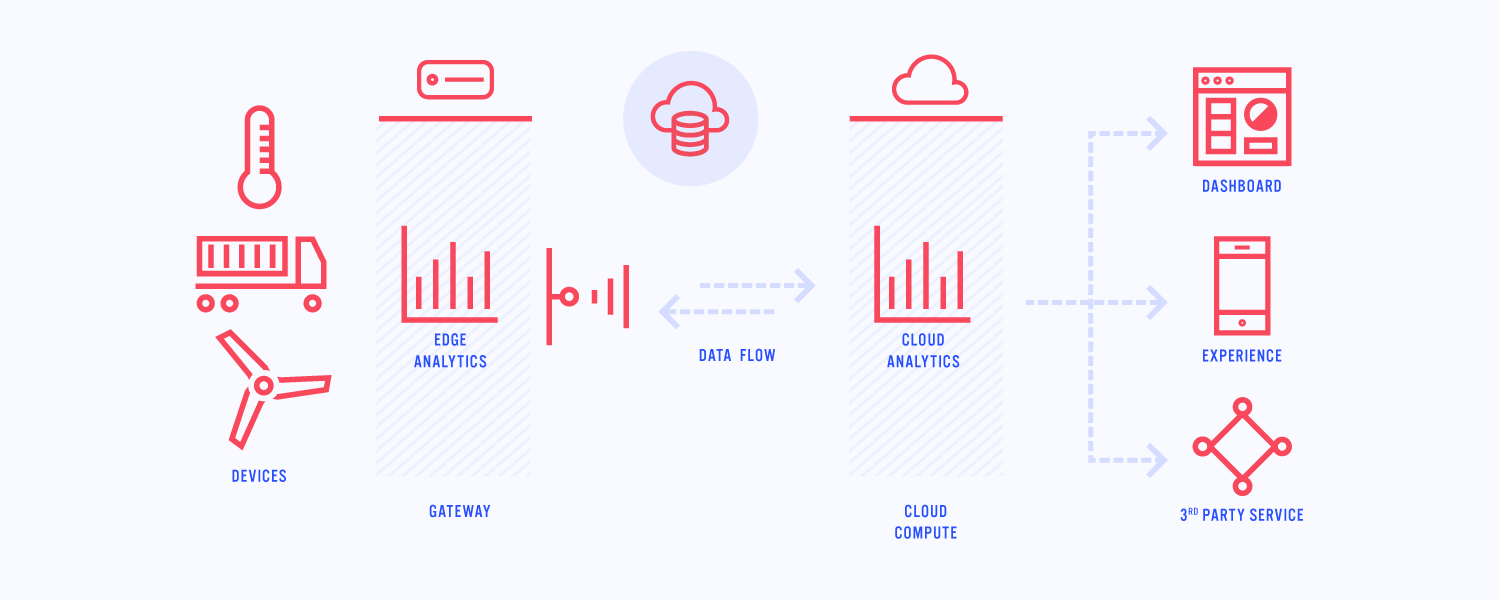 Edge computing is integrated into Losant's Enterprise IoT Platform to equip its clients with the industry's most efficient IoT solutions. Here are three business benefits of using edge computing:
Optimized Control
An ideal IoT solution enables businesses to make real-time decisions using data. With the addition of edge, businesses can make real-time changes. In a traditional IoT installation, sensors and devices bidirectionally send communication to and from the cloud but depend on a consistent connection. Adding an edge device would allow enterprises to enable device actions with or without internet connectivity. For instance, a farmer, similar to one from our first example, stands to waste thousands of dollars in water and electricity. IoT sensors may detect a leak and alert the farmer about the faulty water tank. An edge device would allow this farmer to remotely shut off the water going into the leaky tank with or without a connection. An IoT solution equipped with edge computing would allow an enterprise to remotely control devices in a number of environments. This is just one of the benefits of edge.
Weightless
Edge computing also requires less bandwidth and lightens the cloud for enterprises, reducing traffic and improving application performance.Edge requires less bandwidth by processing and analyzing data where it's gathered. A McKinsey article about the potential of IoT mentions an oil rig that has 30,000 sensors, but only one percent of the data are examined. But, consider how much more efficiently a system could function if the only the necessary data points were sent to the cloud, instead all of the information needed to analyze. In a network with millions of devices and data sources, like the ones that Losant's IoT platform supports, this is an invaluable benefit. With the addition of edge computing, businesses can process data near the collection site and send selected data to the cloud when desired; reducing bandwidth and limiting security risks.
Currently, around 10% of enterprise-generated data is created and processed outside of a traditional centralized data center or cloud. By 2022, Gartner predicts this figure will reach 50%.
But wait, there's more.
Always On
Edge computing also promotes business continuity because edge computing operates in conditions with limited or intermittent connectivity. In remote locations including construction sites, on farms, in underground mines or in building tunnels, limited connectivity can delay the transmission of data. An IoT solution designed for time-sensitive data operates at its best with edge computing. Edge devices continue to operate through gateways. Additionally, with edge computing, summarized/analyzed data can be stored and transmitted when connectivity is restored after an outage.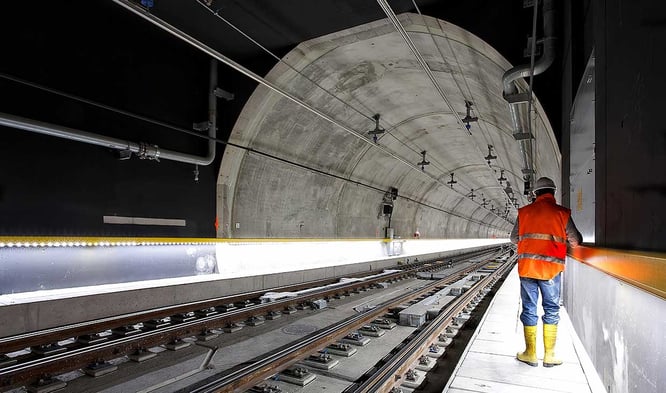 Evaluating IoT platforms? Consider Losant, which has integrated edge computing to offer enterprise clients the most effective IoT solution. Edge offers local control of devices and systems; reduced bandwidth and increased efficiency; as well as real-time secure delivery of selected data. Not sure where to start? Losant's experienced Solutions team can help you design an IoT solution to fit your business' specific requirements.