Enterprises are in a race to get value from data. Enterprise IoT platforms are responsible for helping businesses visualize and organize data from the more than seven billion connected things already in the world. Selecting an IoT platform which will meet your organization's present and future needs can be challenging because there are many IoT platform options from which to choose. However, many enterprises share a few common requirements:
The need to get solutions into market quickly
The need to expand internal IoT expertise by collaborating with experts
The need to change or update applications in response to business needs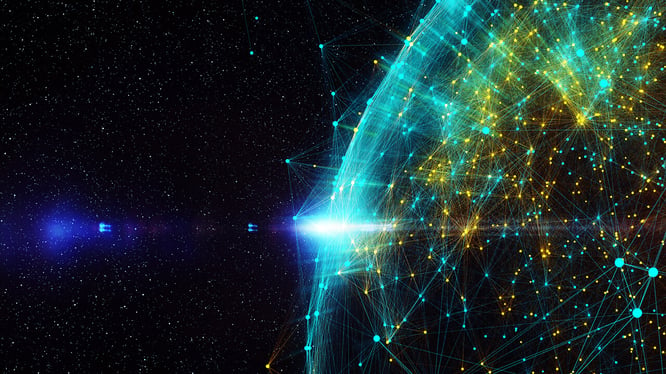 These needs can be best met with an application enablement platform. An application enablement platform is an enterprise IoT platform which enables the creation of IoT applications and allows organizations to scale to millions of devices with very little code. The definition of an application is broad; it could be a mobile app, a website, an API, a desktop application, or even a passive experience that no one interacts with directly.
Why Choose an Application Enablement Platform
Application enablement platforms solve technology hurdles that may not be core competencies within your organization, such as developing and managing scalable and secure cloud services. If you are exploring application enablement platforms, we've created a list of evaluation characteristics that will be helpful for you and your team.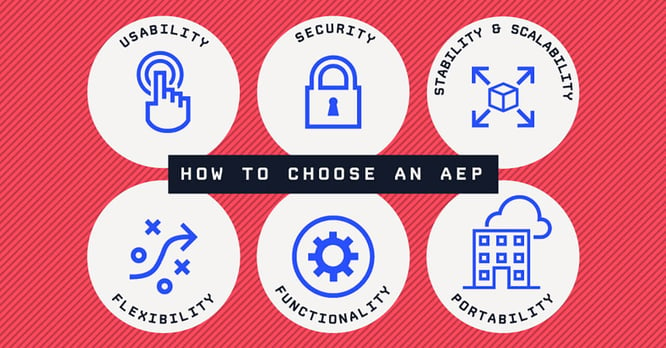 Usability
Your organization's developers will gravitate towards an IoT platform that is easy to use. If building your IoT solution requires countless hours of development time, it will take longer to achieve ROI. One way to determine usability is to measure the time it takes developers to execute a proof of concept. During this time you can also check to see if the platforms you are evaluating have good documentation that will guide users through how to use features.
Cloud vendors like AWS, Azure, and Google Cloud, while offering a lot of capability, suffer in terms of usability. Companies often spend a considerable amount of engineering time building a complete product using the vendors' catalog of separate services. Many AEPs focus on usability to get enterprise IoT applications in market faster.
Flexibility
IoT solutions are created to help solve complex business problems. However, business needs often change. Once you put an IoT solution into production it should be easy to change or fix. The platform you choose should make it easy for your team to make changes from solution to solution or from client to client.
Security
IoT security is often the first topic up for discussion with stakeholders. The platform you select should provide a secure foundation for your IoT data. There are a few standard methods many platforms use, similar to those used for online banking. For example, data should be encrypted when transferred or stored. Additionally, third party audits can help a team be aware of vulnerabilities. Ensure security is a priority for the platform you choose.
Functionality
Ensure the application enablement platform you choose has all the functionality required to deliver your enterprise's complete solution. Your long-term goals should determine your strategy for selection. If you intend to provide access to data or sell enterprise IoT solutions to your customers it is important to consider what your team will require from an end-user experience. Will your leadership team or your client require real-time updates or daily email reports of data? Will separate clients need to log in to a branded experience or create experiences for their divisions (i.e. customers, multiple locations)? If so, it may be helpful to consider a platform which enables users to create multi-tenant experiences.
Portability
In some cases, an application enablement platform will need to be installed on-premises instead of in the Cloud. When evaluating platforms, ask whether or not the technology can go where you need it to. Some platforms provide an additional option for organizations interested in keeping IoT data separate from everything else.
Stability & Scalability
Your IoT deployment should be able to grow as your business does. For this reason, it is important to look for cloud vendors that are built with cloud-native architecture and designed to scale. The AEP that underpins your solution is a mission-critical component. If the AEP does not scale, neither will your solution. If the AEP suffers outages, so will your solution. In order to promote business continuity, you must also consider a platform's stability and scalability. To check for this, ask your vendor if they provide uptime guarantees. To check for scalability, have your technical team evaluate the AEP's architecture to ensure it's designed and developed with cloud-native best practices.
How To Choose an IoT Platform
When selecting an IoT platform provider, ensure the platform can deliver against your objectives; provides flexibility for your team to change easily and grow; and embraces a two-way dialogue for your objectives to be supported with the technology. The Losant Guide: IoT Implementation From Concept to Production provides clear guidance for beginning an IoT project and selecting the most appropriate IoT platform.
The Losant Enterprise IoT Platform is an application enablement platform that allows enterprises to effectively build applications and create solutions that securely scale to millions of devices. All of Losant's components, from Edge Compute to End-User Experiences, work seamlessly together to transform real-time data from connected and non-connected devices into tailored IoT solutions. Begin your IoT journey with Losant. Speak with one of our Solutions Engineers today.