Organizations building applications in their pursuit of the Internet of Things (IoT) fall into two distinct categories:
Companies producing IoT products that benefit their customers
Companies creating IoT solutions for internal use
This three-part blog series examines the criteria impacting each organizational category when designing business models, choosing the correct technology, and measuring success. We'll also look at a model that combines both.
For this installment, let's discuss the IoT producer. At Losant, we define IoT producers as companies that produce IoT products or applications as integral parts of the things they build. IoT producers use their IoT product as a recurring revenue model.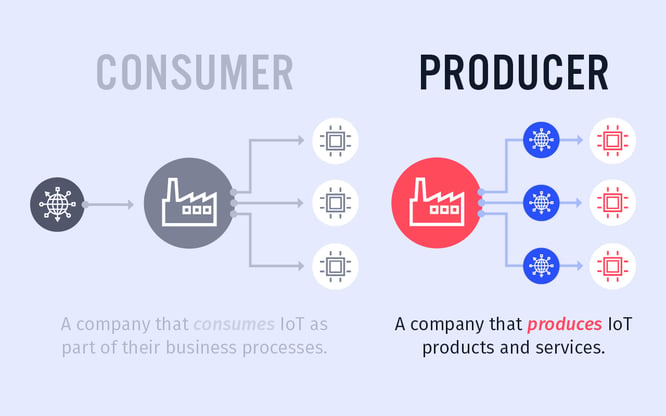 I've worked with IoT producers for many years, giving me unique insights into what it takes to bring these types of applications to market. Many organizations, especially industrial manufacturers, overlook external, customer-facing IoT products or services as an option when pursuing the Internet of Things. But that's a missed opportunity. Delivering an IoT product to your customers is a great way to extend the value of existing product lines. Regardless of industry, IoT products are almost exclusively sold as subscription services, which allows the producing organization to adopt new business models and recurring revenue sources.
The return on investment (ROI) for an IoT producer is primarily measured by new revenue generation. There also may be a variety of intangible benefits as well, including competitive differentiation and improved customer satisfaction.
One of our customers, Magchecks Ltd., is a notable example of this. The company built sensors into the containers it builds for explosives to perform a variety of status checks, such as "door open too long" and tamper attempts. The full case study is available here.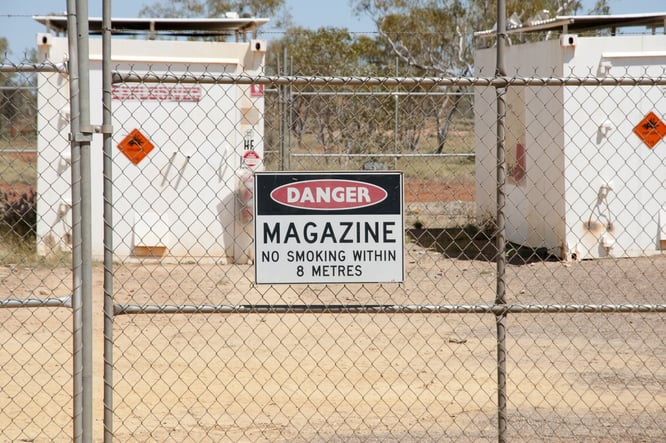 Externally facing IoT products are consumed by users external to the provider organization, -- typically that organization's customers. Because these services are customer-facing and the customers are likely paying money for those services, the expectation for quality is high. While off-the-shelf dashboards and business intelligence (BI) tools may solve internal needs, they typically cannot deliver the flexibility required to build the highly customized and branded experience required to meet customer expectations.
The tenancy model for a customer-facing IoT product is far more complicated than an internal application. Customer-facing IoT products are multi-tenant, where each tenant is represented by one of the producer's customers. A multi-tenant application requires additional security, with device and data isolation, so one tenant can never see information owned by any other tenant.
In developing customer-facing IoT products, most of the data presentation and multi-tenant complexity lies within the producing organization's chosen IoT platform. Today, however, few IoT platforms are designed to deliver multi-tenant, customer-facing applications. In fact, nearly all IoT platforms are designed to solve only internally facing problems. Therefore, organizations that want to generate revenue with the IoT applications should ensure their platform of choice can easily deliver customer-facing applications that include multi-tenancy protections. The Losant component we've created for producers is called Experiences, which is designed to deliver highly customized and multi-tenant IoT products to any number of end users and customers.
Losant Experiences help companies like NimbeLink quickly and easily view and monitor their IoT assets in a clean and easy-to-navigate graphic visual environment. Read how NimbeLink has integrated Experiences with its proprietary cloud platform that collects and stores data for its asset-tracking solution here.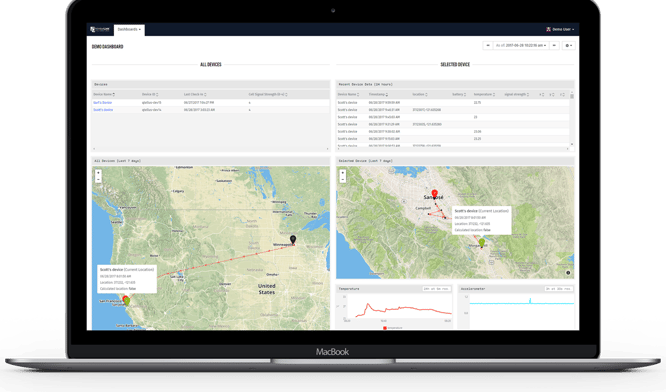 In part 2 of this blog series, I examine cost-saving IoT applications.
Companies of all sizes rely on the Losant IoT platform when developing and bringing to market their revenue-generating IoT solutions. If you'd like to learn more about how Losant can help your organization meet its external IoT application development needs, connect with us here.