In part 1 of this blog series, I outlined how organizations building applications in their pursuit of the Internet of Things (IoT) are either producing IoT products that benefit their customers or creating IoT solutions for internal use, or, in some cases, doing both.
For this blog, let's take a closer look at the IoT consumer model, which is how we refer to companies that consume IoT as part of their own internal business processes. For these companies, the IoT applications they use help the company better optimize its own internal business processes and cut costs. The solutions they use are typically either developed internally or by an outside IoT producer. In this discussion, I will focus exclusively on IoT consumers that develop their own internal applications.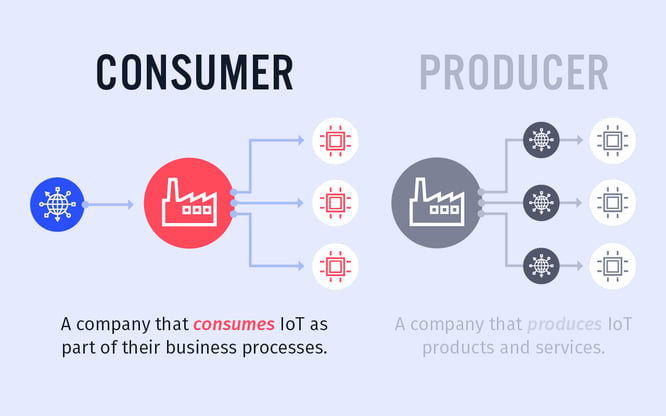 When we think about industrial IoT, smart manufacturing, and smart environments, in most cases the internal applications are created for and by the IoT consumers – the companies themselves. The return on investment (ROI) for IoT consumers includes reduced risk, reduced cost, improved efficiency, and resource optimization.
For a good example of how one company is making this IoT model work, read our Clark Construction case study here, which looks at a construction company's efforts to mitigate water damage on its job sites.
In the IoT consumer model, the only users are employees so internal IoT applications are much more flexible when it comes to data presentation. Off-the-shelf dashboards and business intelligence (BI) tools can generally suffice in meeting the data visualization requirements. In fact, the user interface accounts for one of the primary differences when compared with a customer-facing IoT product created by an IoT producer. When providing an IoT product to customers, the customer expects a user interface that is tailored to the use case and the problem being solved.
Internal IoT applications also have a simplified tenancy model when compared to external IoT products since there is usually only one tenant -- the organization itself. That single tenant may have many users (employees) with various levels of access, but a single-tenant architecture is much easier to implement.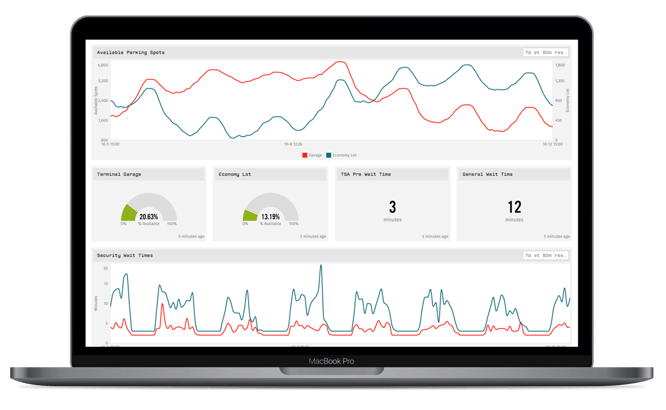 Because internal IoT applications have an easier tenancy model and more flexible data visualization requirements, there are more choices when it comes to the IoT platform that will function as the application's software foundation. Organizations moving forward with this model should evaluate platforms in terms of ease of use, industrial connectors, edge computing, and which one will get their solutions into production.
At Losant, we took a low-code approach to edge computing, data visualization, and business intelligence. Our workflows and dashboards are drag-and-drop, which greatly reduces the complexity and increases the agility for application development. This allows even non-developers within an organization to successfully deliver internally facing applications.
In part 3 of this blog series, I will share how organizations can use IoT to develop applications that can increase revenue and reduce costs all within one platform.
If you'd like to learn more about how Losant can help your organization meet its internal IoT application development needs, connect with us here.