Industries that require employees on site are utilizing various strategies to reduce risk and keep employees safe, including social distancing policies and contact tracing programs.
However, there still exists risk in bringing employees back to work at scale. To mitigate that risk and liability, in addition to many other benefits, many organizations are turning to remote work policies as the normal operating procedure.
To offer these benefits wherever possible, many organizations are turning to IoT. IoT allows employees to perform critical tasks without the need for physical presence. By utilizing IoT solutions, enterprises can continue to keep employees working remotely both during and after the pandemic.
Let's look at two key applications of IoT, the value they provide for a remote workforce, and how these applications have been used during the COVID-19 pandemic.
Asset Tracking: Supply Chain & Inventory Monitoring
The COVID-19 pandemic has significantly disrupted distribution networks. When disruptions occur, enterprises need to understand the impact to their goods throughout the supply chain. Food, pharmaceutical, and consumer goods companies need to be able to react in real-time to these changes in supply chains to ensure they are not only getting their goods to their destination with limited delay, but that impacts to the state and quality of these goods are minimized.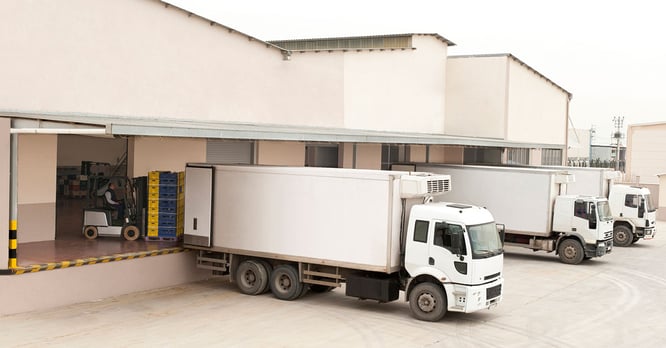 For example, for temperature-sensitive goods like vaccines and medications, real-time condition monitoring is essential. If a shipment of these goods is rerouted or unable to reach their destination, enterprises need to be able to ensure that the products are still stored in the right conditions. Without this type of data, it's difficult to ensure the integrity of these goods upon delivery.
With the help of IoT devices, organizations can track assets as they travel not only through the supply chain but also while still present at warehouses and distribution centers. Asset tracking with Losant enables real-time GPS and location monitoring during shipment and delivery.
Beyond GPS tracking, asset tracking can also enable environmental condition monitoring, allowing enterprises to gain access to real-time information on the condition of the inventory, such as:
Vibration

Temperature

Moisture/Humidity

Orientation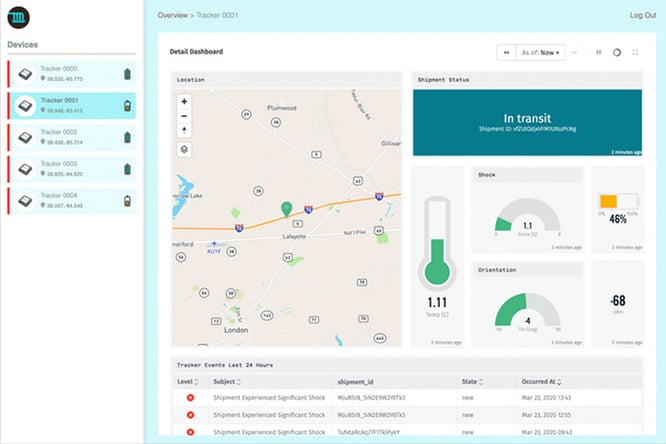 This challenge does not only exist in the medical space, but also in food and consumer goods, which all have seen increased demand on their supply chains due to the COVID-19 pandemic. If you consider a company like Mondelez or Kraft-Heinz leveraging their data by tracking not only the location of their foods but also their condition, supply chain and operations managers can make data-based decisions on the rerouting of shipments and storage options.
Tracking assets in this way offer numerous benefits to enterprises, including:
Risk Mitigation:

Transparency to mitigate risks including theft, loss, and damage.

Increased Productivity:

Manage asset inventory conditions to eliminate operational downtime.
This monitoring can all be done remotely, with operators, supply chain analysts, and operations leaders safely isolated, instead of being present at various points throughout the supply chain. To see this application in action, see Losant's Deeper Dive on our Asset Tracker Template.
Remote Equipment Monitoring
The industrial sector has not been immune to the impacts of COVID-19 on its employees and remote work. For example, enterprises in the energy sector (Oil & Gas, Petrochemical Refinery, Power Distribution) have historically relied heavily on a workforce that is physically present on site. In order to minimize equipment downtime and maximize operational efficiency, equipment and process conditions are physically monitored by these employees regularly. But with pressure to increasingly keep front-line workers working remotely, how can these same key variables be monitored? And once a remote monitoring program is in place, how can issues be resolved as they arise?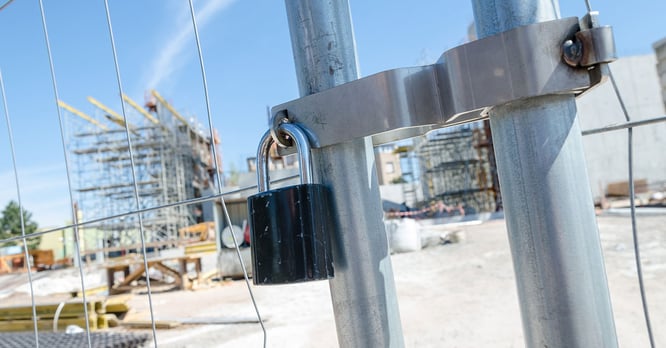 IoT in the remote equipment monitoring space allows engineers, technologists and front-line operators to monitor and maintain the functionality of industrial equipment without physical presence. We can distribute data collected through a variety of sensors measuring equipment telemetry data to the cloud for remote access and monitoring. This allows employees to monitor equipment conditions remotely, and when certain thresholds are breached, take the appropriate actions.
Examples include:
Compressor Telemetry Data

Vibration

Voltage

Temperature

Pressure

Pumps/Control Valves

Ability to access state information on remote or hard-to-access points

Engines

Machine Tools
Beyond reacting to equipment conditions in real-time, industrial enterprises can also leverage the collection of equipment data over time to perform a wide variety of data analytics. Utilizing this type of data can optimize preventative- and condition-based maintenance schedules. In addition, analyzing collected data can pinpoint and develop trends to predict equipment failures, prompting a proactive response to reduce impact to operations.
For more information on the Industrial Equipment Monitor template, see our Deeper Dive.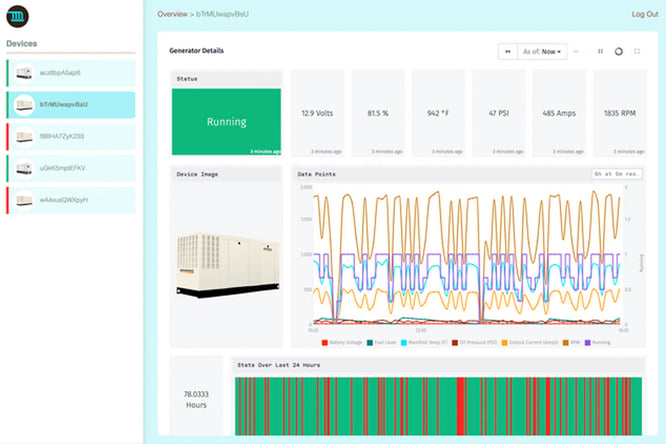 Implementing a remote equipment monitoring solution reduces the need for employee presence, further enabling a remote workforce. Remote equipment monitoring is also a long-term solution, and the technology can continue to provide benefits after the pandemic has subsided including:
Cost reduction

Increased productivity and safety without employee presence

Future planning and optimization of equipment performance
Incentive and Future Planning
The incentives for implementing an IoT solution for your enterprise were powerful before the emergence of the current pandemic. Now, it is even more critical for businesses to maintain not only a competitive edge, but have a more robust strategy to keep employees safe and healthy. IoT empowers enterprise to react in real time to impacts from COVID-19 on their business. For example, see how the CVG airport utilized their IoT solution to react to the COVID-19 pandemic impacts to travelers.
Simply put, employees are no longer physically present at the work site, and their return may be difficult for quite some time, and yet, it is critical that enterprises continue to operate.
With pressure from not only employees themselves, but from state and federal health officials, motivation exists for organizations to adopt new and sustainable ways of operating with a remote workforce. IoT strategies can not only provide a safe way to continue business operations but also long-term benefits for industries once the pandemic subsides. These same applications and technology can be repurposed post-COVID-19, further increasing the return on investment and providing long-term benefits for enterprises.
When you're ready, schedule a walkthrough of our platform with one of Losant's Solutions Architects and learn how IoT can be leveraged to get your enterprise get back to work.