In an effort to improve ease of use and to get teams into market quickly, we added more than 50 new features across 11 platform updates in 2018. We've compiled a quick list of all of the major platform updates from last year to help ensure that you and your team are getting the most out of the platform.
Automatically archive and backup all device data into your own cloud storage buckets using application data archiving. This release also gives your dashboard map blocks a major performance boost with our switch to the Mapbox GL rendering engine. Read blog post.
Seamlessly deploy intelligence to edge devices and close the gap between the edge and the cloud with Losant Edge Compute. Create Edge Workflows using the visual cloud editor and use the Edge Agent to deploy on devices. Read blog post.
Stream real-time location updates with the Aruba Meridian integration and use Losant to develop further applications on top of location information. Prior to this release, data would refresh every five seconds, but now data is displayed in blocks in real time. Also, hash data using common algorithms and generate unique IDs using common standards. Read blog post.
Enable the creation of indoor asset tracking applications with the Position Chart. Plot the location of assets on top of any custom background image or floor plan. Read blog post.
This update makes it easier to upload and use any custom files or images in your Losant End-User Experiences. Create uniquely branded experiences with files stored directly within the Losant platform. Choose custom background images from your application files using the Position Chart. Read blog post.
Easily develop integrations to third-party services, create custom data processing routines, and build other specific functions for businesses or necessary for operations. Save Custom Nodes to the Losant Node Catalog - a public repository of contributed nodes. Read blog post.
Grant access on a per-application or per-dashboard basis with the granular permissions update. Display data table information on dashboards with the new Data Table Block. Directly configure an Experience Endpoint to render one of your Losant Experience pages without using a workflow in the middle. Read blog post.
Customize the way your users view data with the Custom Chart Block, and new Time Series Graph Block line types. Identify gaps in data with gap detection features and take advantage of the ability to downsample GPS data based on time. Read blog post.
Add notes to the workflow canvas with Workflow Notes. Import a CSV file into a new or existing Losant Data Table and trigger on changes to files or directories with the File Watch Trigger. Read blog post.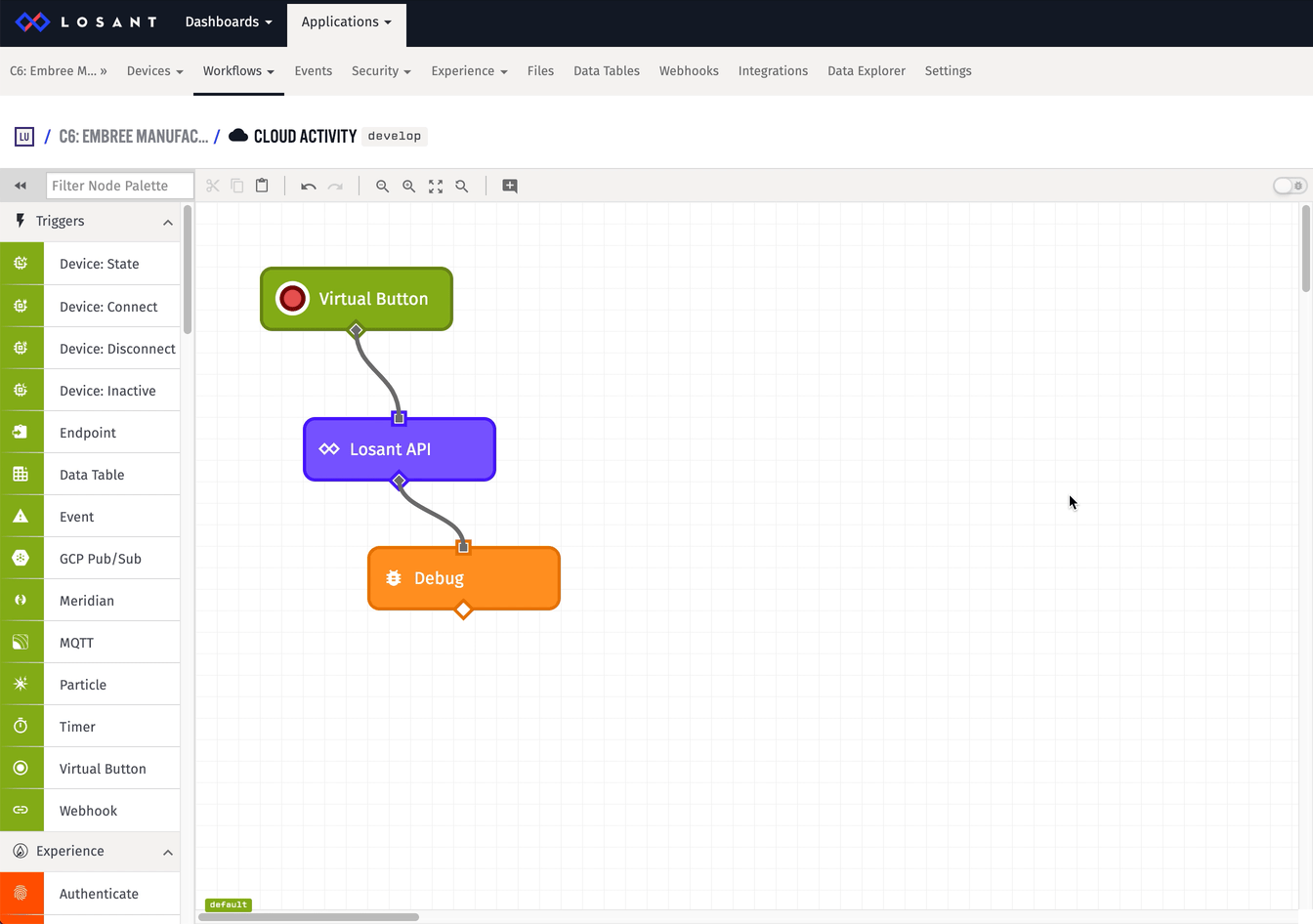 Continue development without impacting your production deployment using Experience Versioning and Experience Workflows. Use the Losant CLI to develop your experience locally and then automatically sync your local environment with your Losant application. Read blog post.
Users can now use Allen-Bradley Nodes to collect data from Allen-Bradley controllers and display data with new Gauge Block styles which include a battery, tank or thermometer on Losant Dashboards. This update also includes Losant's Image Block, which allows users to display an image of their device next to the data it's reporting. Read blog post.
What's Next?
With every new release, we really listen to your feedback. By combining your suggestions with our roadmap, we can continue to make the platform easy for you. Let us know what you think in the Losant Forums.